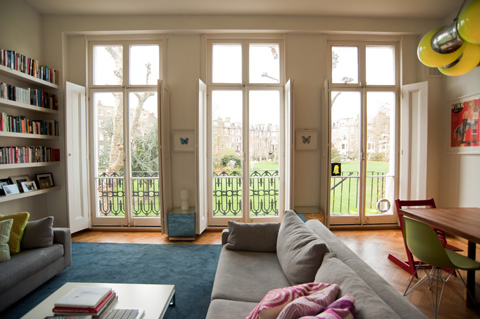 If working on a Grade I listed London property seems intimidating, this family home shows that it's worth the effort. English Heritage "Listing is an identification stage where buildings are marked and celebrated as having exceptional architectural or historic special interest, before any planning stage which may decide a building's future."
The owners, a creative public relations couple, and their architect, Andy Martin, enliven a contemporary home with style and art. The architect cleared away detail from doors and walls. Ornate ceiling moldings and the original parquet floors were reused. Arranging the private spaces, bedrooms and baths, in the back half of the home graced the living areas with garden light and views.
Exquisite crafted storage units are clothed in caramel colored book-matched wood veneer. Combined with gallery white walls these create exhibit space for the couple's blossoming art collection. A wall of crisp spring leaf green kitchen cabinets accents the kitchen. And in the bath that green reappears though now in tiny shiny subway tiles. The framed horse almost seems to be admiring his reflection in the frameless mirror. There's a definite love of wildlife art here – a sheep over the kitchen sink and a shark in the living room.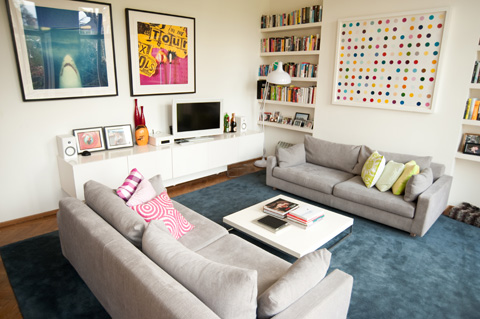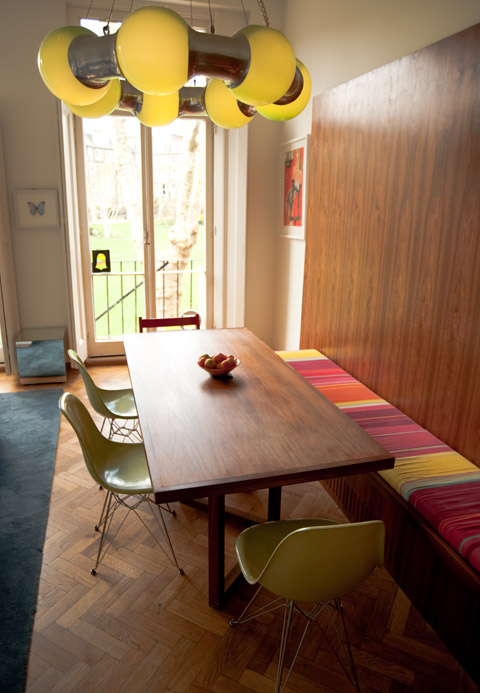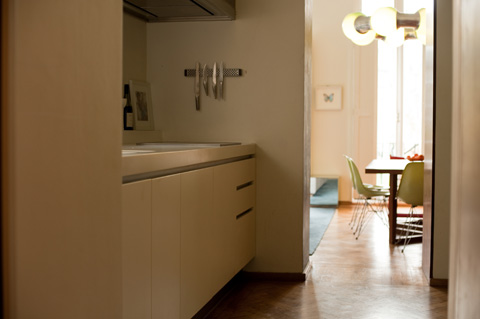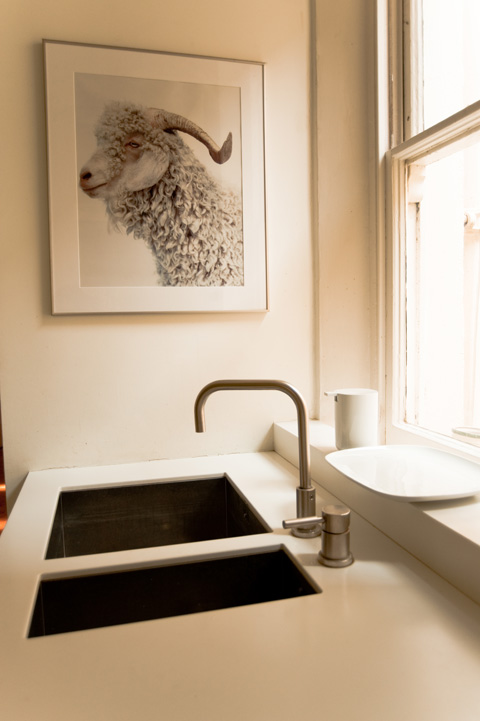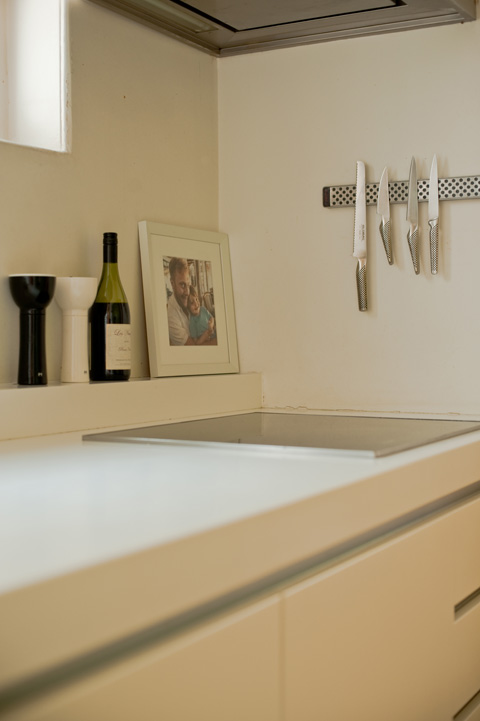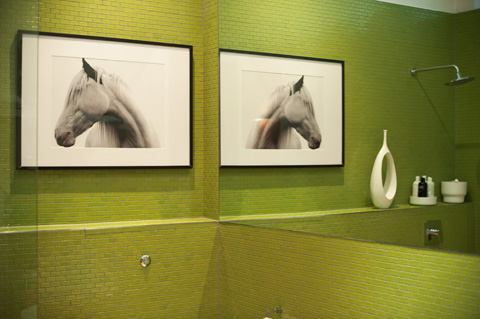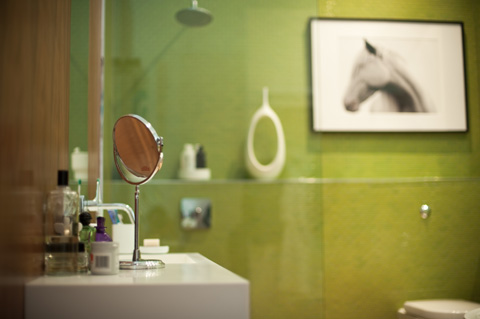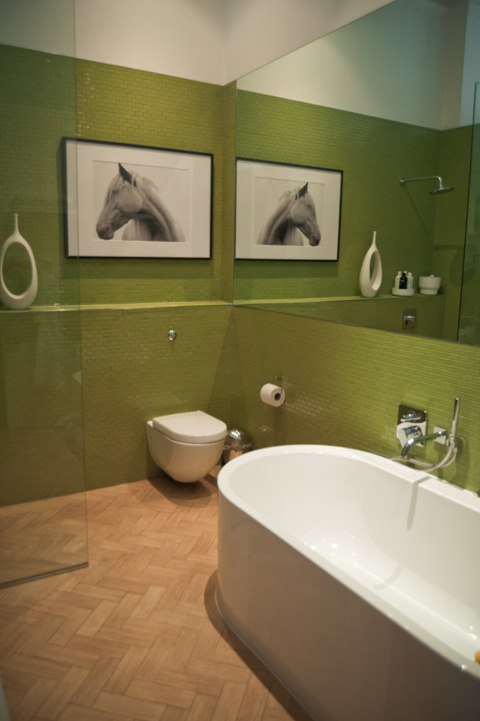 Down the crayon colored stairs are a child's play area and bedroom. Again the crisp white walls and built in storage put the children's' toys on display. What child wouldn't love the thick rope handrail and the white netting guard rail? The netting is repeated on the child's bedroom walls, contrasted by an ancient ceiling medallion…dreamy!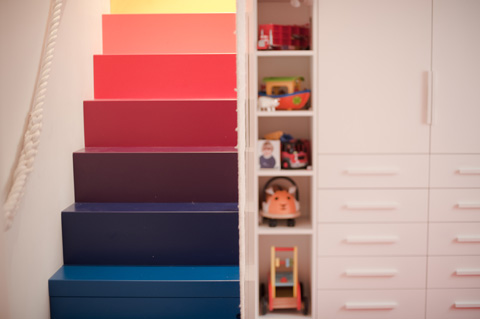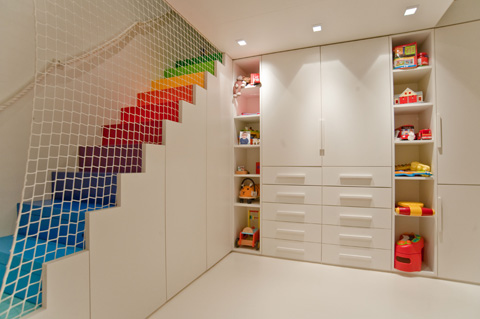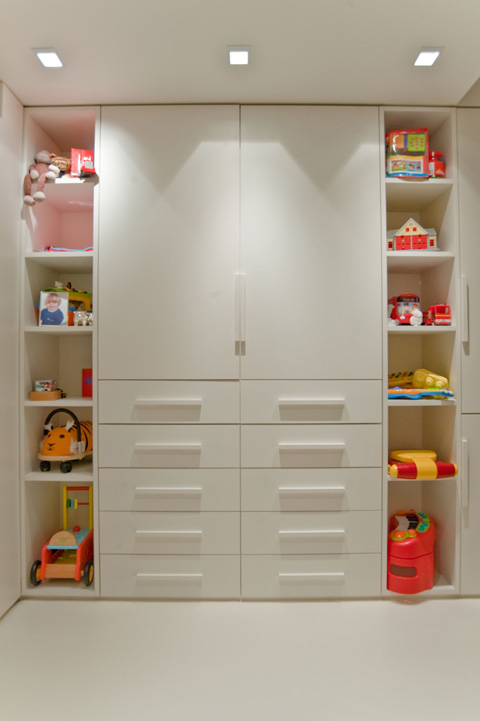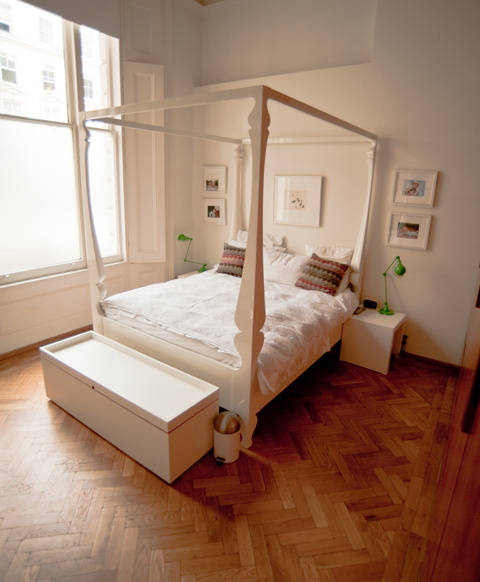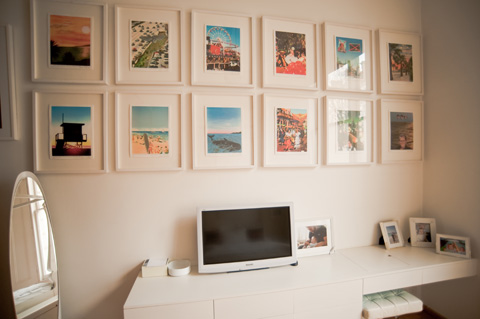 Designers & Photography: ama