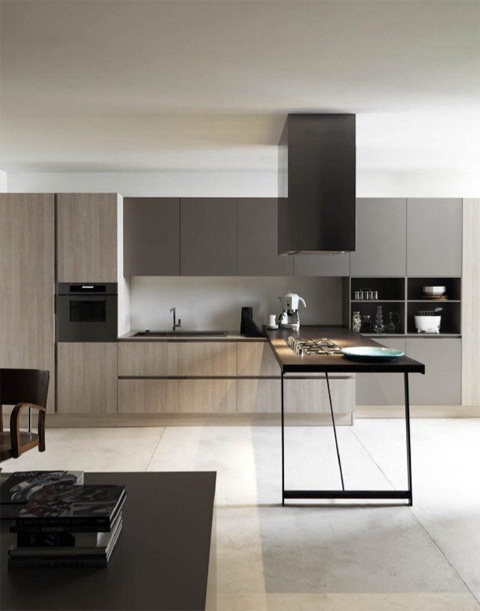 Italians have a worldwide reputation for exquisite design and Cesar's Modern kitchen line continues that tradition. Just imagine if you could create a kitchen to exceed your functional needs and wishes exactly. Then choose just the right colors and finishes, even a mix of of the two, to visually excite you. Add in cutting edge technology with performance you've only dreamed of and your source would be Cesar.
Cesar's menu opens with a delicious array of finishes in 15 tantalizing colors and 3 exotic wood species. Personally I'd stir up a blend of pepper and gloss butter (yes, it's really called "butter") lacquered olive wood topped with the most precisely detailed stainless steel top.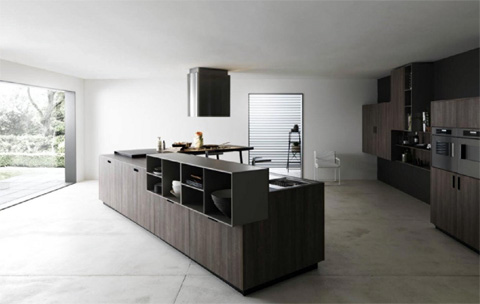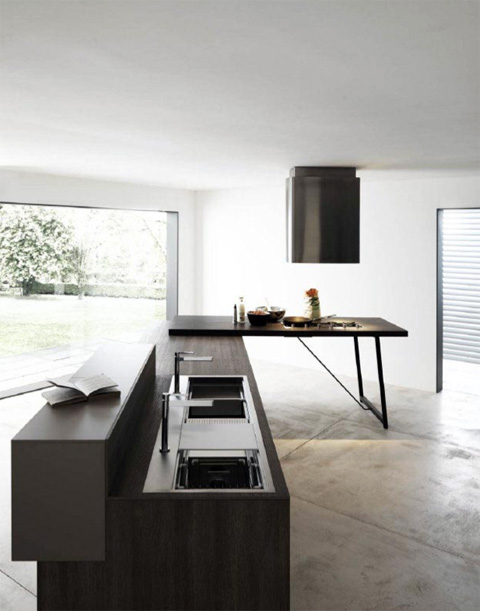 Next choose from their stainless steel jumbo drawers lined with satin glass, or wall hung units, or those that rest gracefully on the floor. I'm partial to the Clarion food prep unit with its open metal shelf at the base. Do you like your doors to slide, push up, or perhaps no doors at all as in their open units? Of course when the doors are open the cabinet interiors are illuminated by LEDs (Light Emitting Diodes).
Accessories abound including stainless steel hoods, dining tables, induction burners, and a flush top stainless sink that will have you competing to wash the dishes.