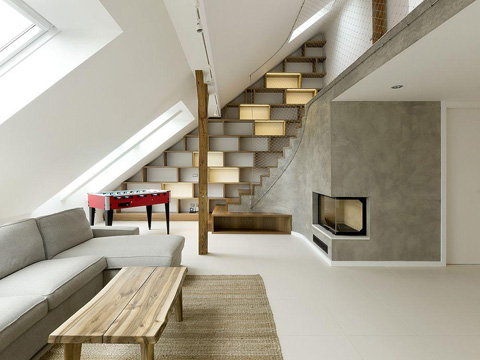 Often it's the genius details that define a space. In this Prague loft apartment, architects Lenka Kremenova and David Mastalka put in to practice subtle and sophisticated details. In my humble opinion, you can never go wrong when you start with an angled ceiling space tucked under a historic roof line. In the entrance, a storage unit is sleek and warm and strong at the same time with its graphic wood doors. On the main floor large scale oatmeal-colored tiles and white-washed walls unify and expand the open living, kitchen, and dining areas.
Raw grey plaster walls enclose a powder room and pantry. Their curves gently lead to the living room and then are crisply clipped to accentuate the fireplace. Woolly grey sofa fabric and a striated natural rug reflect the raw plaster and the time worn wood that supports the second level guest loft.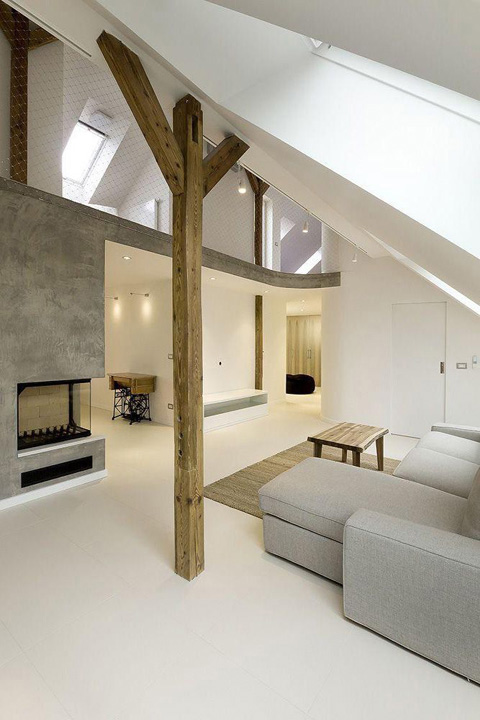 A chunky walnut slab table seats six for dining. An uncomplicated ash veneer pendant hovers above. Two bedrooms, a laundry, and a study share this level. The main bathroom wears large veined grey tile to mimic the plaster in a practical for a bathroom manner.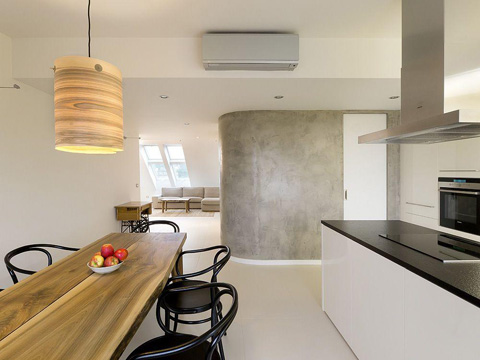 Back in the living room, the raw plaster curved wall combines with stunning wood stairs to bring you up to the guest level. The floor plate is curved as well and I'm most impressed with the genius use of a curvy steel net as a guard rail.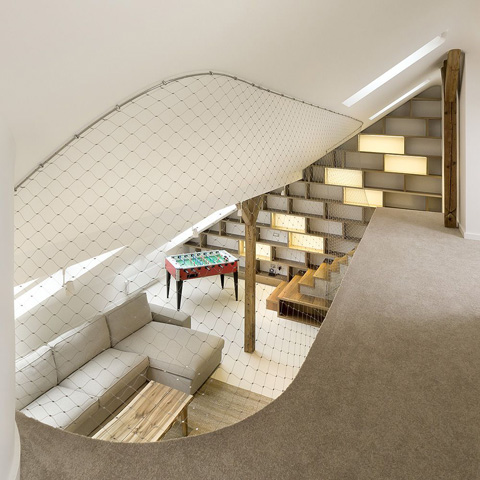 Architects: Lenka Kremenova and David Mastalka