All you need is light in this new four level home in London. LLI Design finessed brilliant touches to create a delightful family haven. The ground floor and second level are contained within white shells with an entire wall of glass opening to the garden. The second level floats over the kitchen below and is reached by the most minimal delicate stair.
All the best tricks are used to bring light back in to the kitchen. Bertoia woven metal chairs, large slab glossy white tiles, open wood tread staircase, clear glass guard rail, and a crisp open lacquered dining table amplify the light and invite it in.
Modern lighting plays a key role as well, from the stunning spiraling fixture that spans two levels to the functional and hidden under cabinet lights for kitchen tasks. Their deft hand at lighting the kitchen without island pendants consolidates the friendly space. A glossy black kitchen island is a magnet, a mirror, and a strong balancing element. That shiny stainless range vent makes me happy too!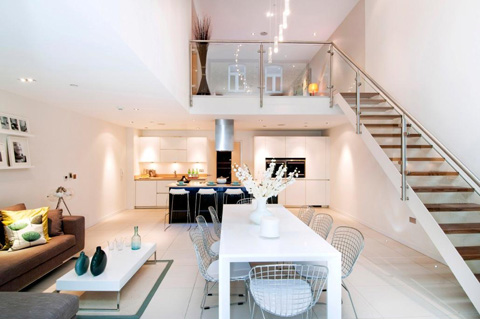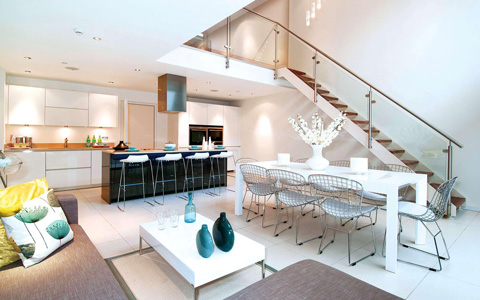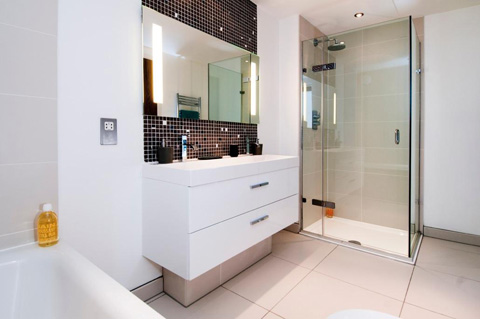 Exterior lights enlarge the space at night and blur the edges between indoors and out. Matching the walls, picture rails displays a collection of black and white, and white-framed family photos.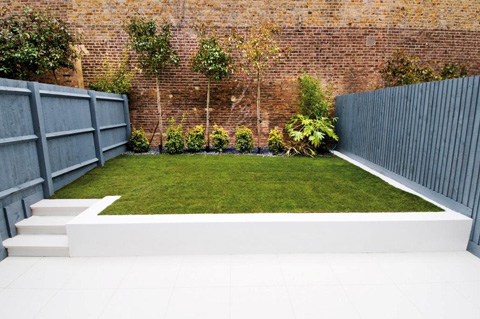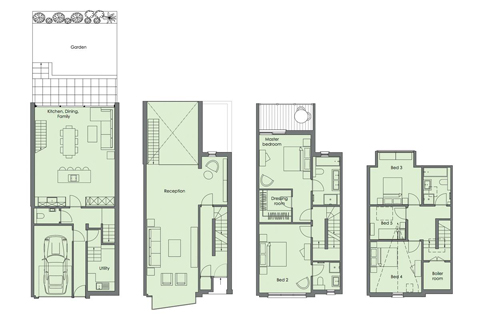 Designers & Photography: LLI Design