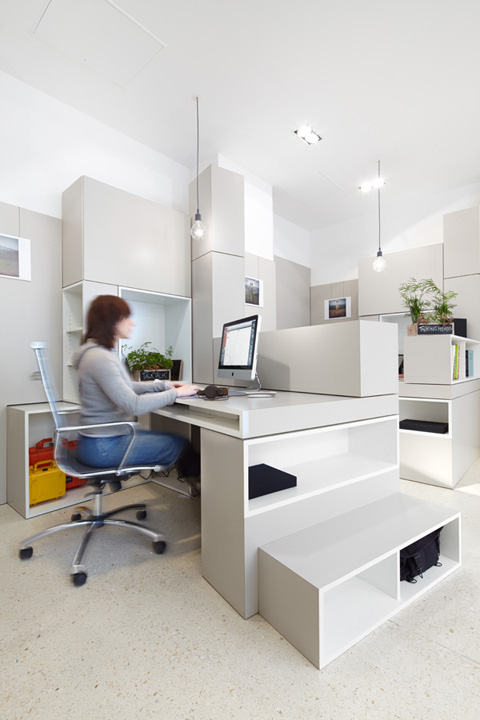 Close your eyes and picture the offices of art directors and graphic designers. I bet it's colorful in your mind, as it was in mine. It's filled with their colorful tools and samples of their work or works in progress fill every wall. h2o architects created a clean slate for these creative individuals using white on white on white.
The office is brightly lit by a large street view window and now has five identical work spaces, a place for meetings, exhibition space, and storage. Individual components, building blocks, which comprise each work space, were created off-site to maximize the tight building schedule.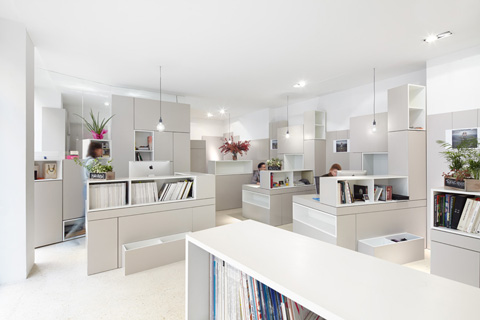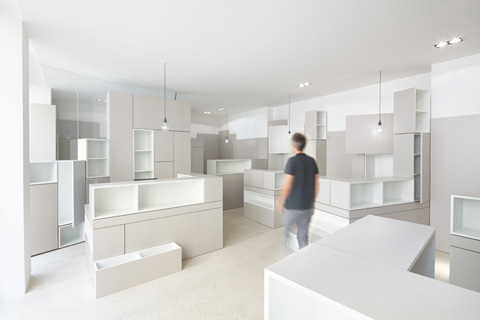 Artfully arranged, the building blocks act as storage, work surfaces, and privacy screens. Individuals have a spot to chat with coworkers or an area for quiet work. Though substantially built, the building blocks appear to float, only grounded by the color of their contents. There is an interesting play of shadows and volumes that would be interrupted if the blocks were in color.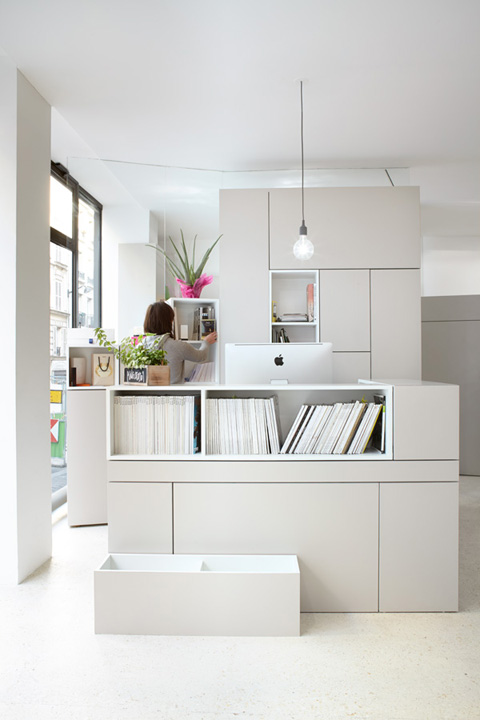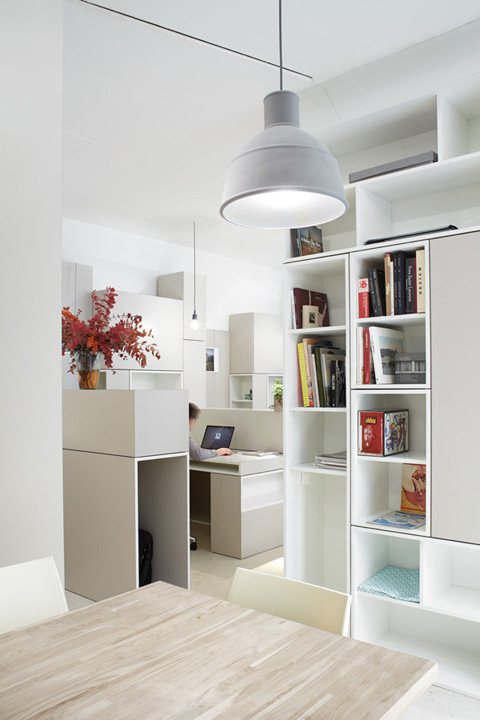 I imagine the subtle beauty of this office creates an atmosphere of intense focused creativity when needed. At the same time the design provides a clean slate for group dynamics that would be hindered by distractions in an average office.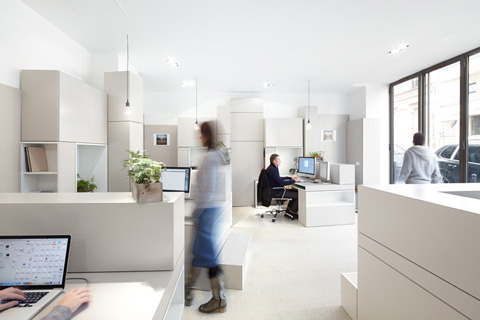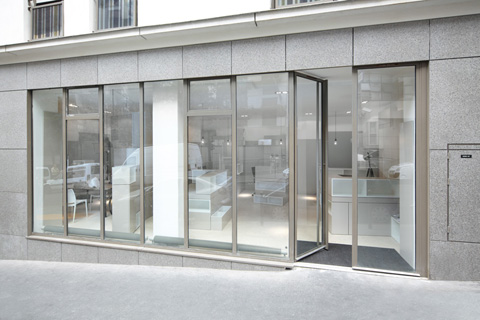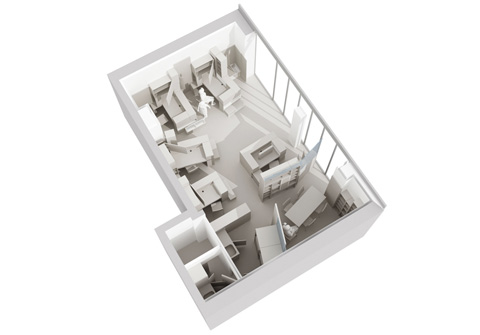 Design Architects : h2o architectes
Program : Development of an office space for five desks, meeting room and shared facilities
Location : 72 Rue Clignancourt, Paris 18th, France
Client: Private, Hypernuit
Area : 65m²
Photo credits: Julien Attard