It seems that Diana Lorence and her husband Michael have been aiming to find their personal true essentials and sense in life. They have begun their quest and experienced a seven year adventure much different to what you might be thinking. An Innermost adventure. An Innermost House. Leaving all kind of luxuries and even prerequisites of modern life, much like electricity, behind, they set up home in the middle of the Californian woods in a tiny wooden cabin designed by Diana's husband himself with the basic size of 12 square feet.
Diana shares in her blog, how this kind of life satisfied here need for emptiness while simultaneously it gave an answer to her husband's need for completeness. It's an interesting story, as interesting approach, from which what stuns me the most, is the pictures of the fresh produce, vegetables and fruit which in the absence of any decorative materials, they bring life and color to this tiny secret living space.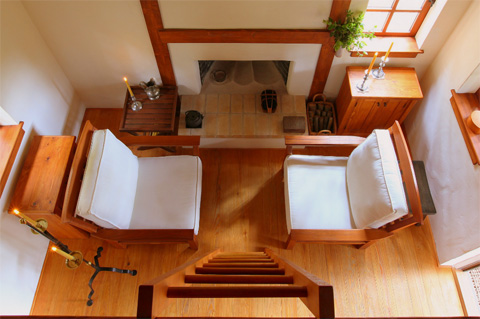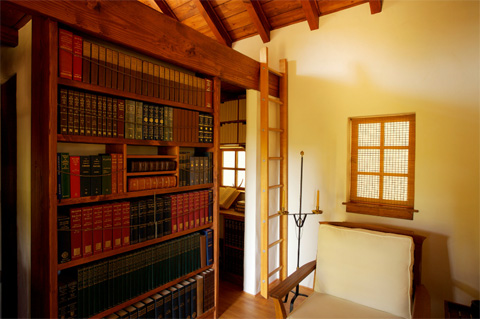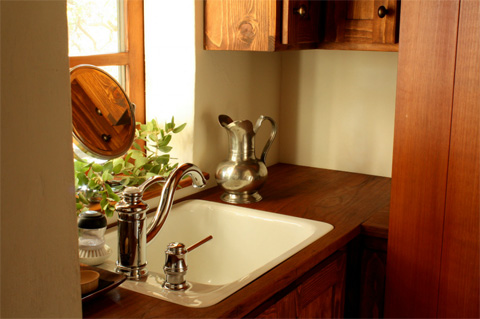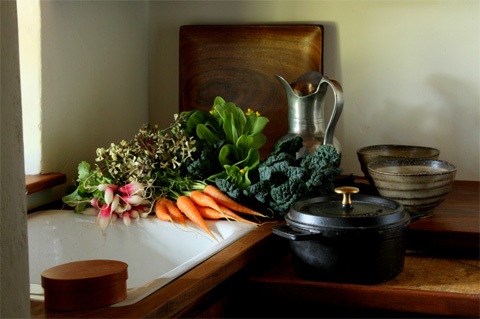 As you already have noticed, this is not the usual post on Interiors describing the magnificent use of architecture, design, furniture and other materials. However, I took happily upon the chance to share this with you, as it mostly seemed like a challenge to me. Much like most of you, I appreciate spaciousness, I love comfort and pretty things attract me like flowers do bees during Spring. I welcome wealth, yet I have learned the greatest one lies inside us and our ability to be grateful for all that makes us smile in life, as much as for the very essentials.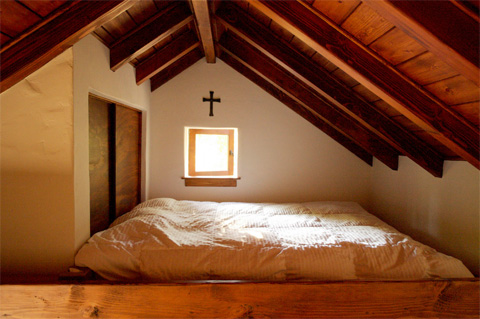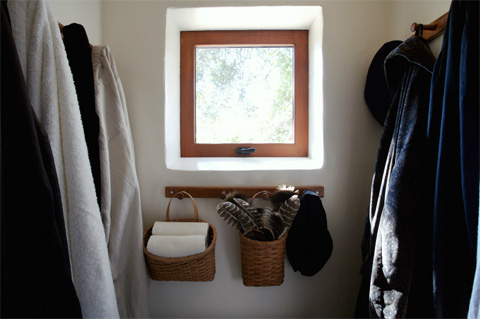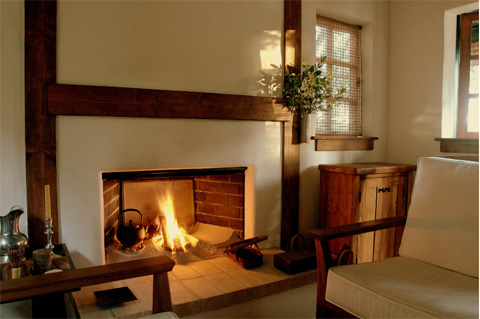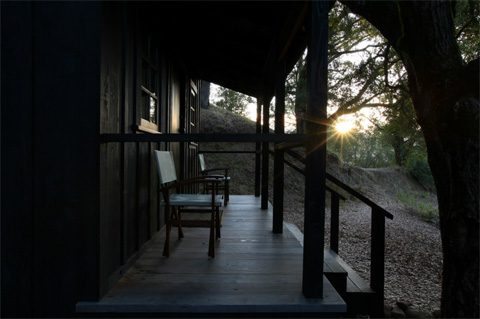 Photography: Diana and Michael Lorence