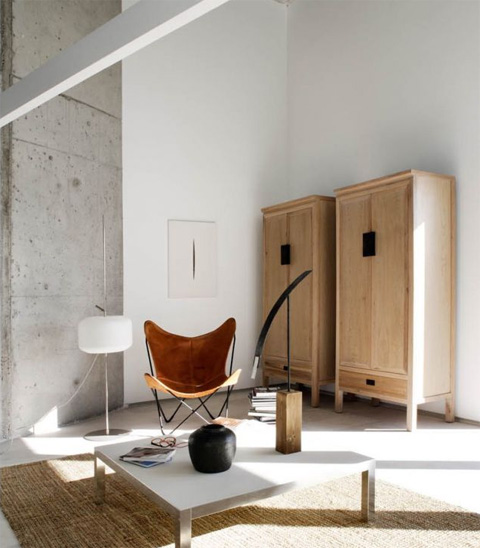 Having spent three and a half years living in a little Penthouse loft apartment, I confess to having a preference to places that seem to easily greet the sky. Not that detached houses, ground floor apartments or whatever else for that matter cannot move me, so long as the spaces are filled with charm, light , love and of course good interior design planning and details.
The R-N Penthouse, a project by the Spanish Architects Abaton, that I'm sharing with you here today is without any doubt not just another roof-top apartment. The architects have taken extra care so that the feeling of living in a detached house is created.
Totally successfully as you may see for yourselves. From the rooftop swimming pool to the absolutely inviting little garden in front of the kitchen, to the trees strategically planted in front of windows, one can little remember that this is an apartment.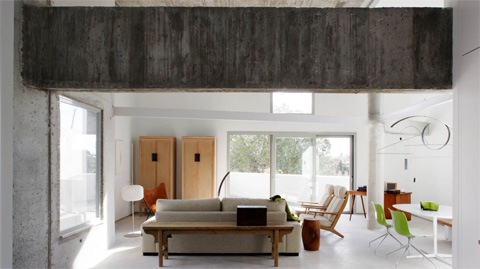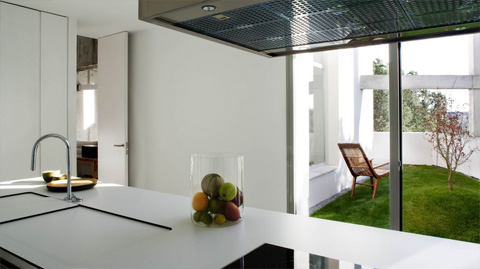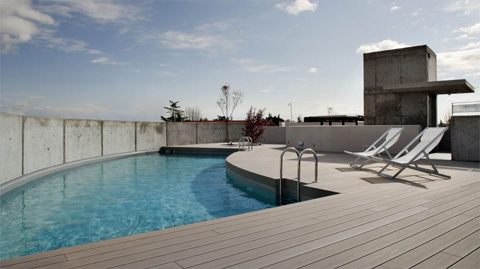 In its 274sm, this Penthouse offers all a private residence would, with perhaps a little bonus on top: that of living simultaneously in the sky while being surrounded by ground, or at least the impression of it.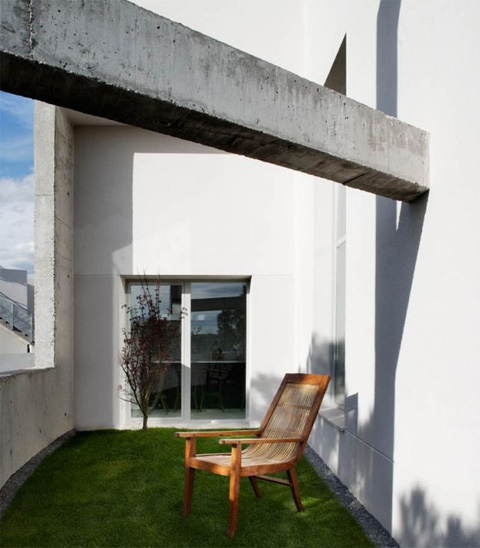 There is little I don't adore here. From the use of concrete to the excellently designed stairs and kitchen island with the Corian counter top, to design choices like the wishbone chairs and the leather butterfly, this place makes my heart skip a beat. The bedroom is also a nicely designed serene place promising hours of rest and content beginnings of new days taking a first look outside the window. I know I can live similarly, how about you?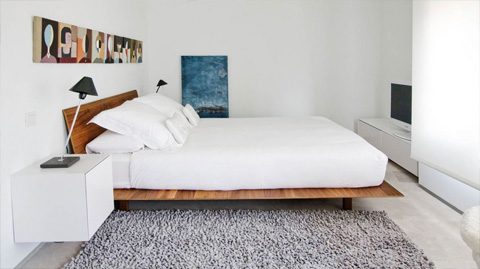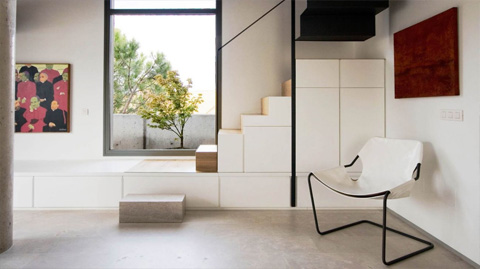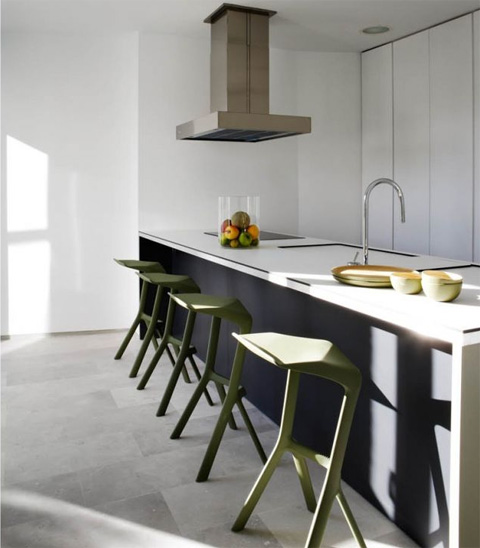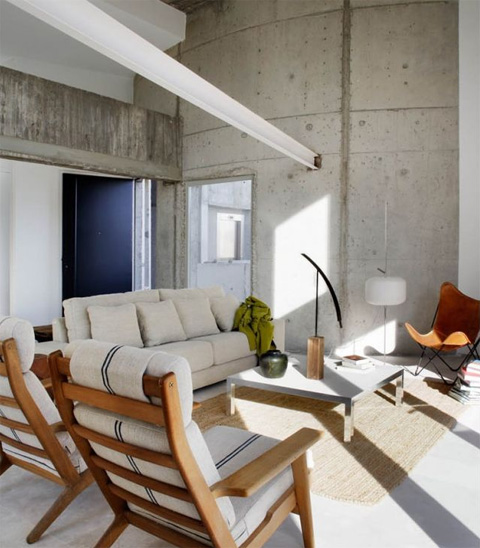 Architects: Abaton