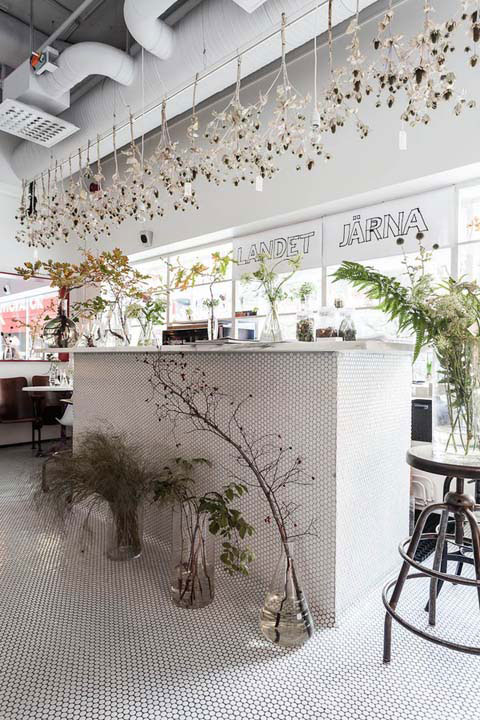 How about shopping for wild flowers and forest plants in a small – yet absolutely gorgeous! – shop outside of Stockholm? Let's take a stroll at Landet Jaarna, as seen through the lens of photographer Mikael Axelsson after the initiative of talented international interiors blogger Emma Fexus, who was quick to share this gem on her blog as soon as she spotted it.
Landet Jarna is a fresh space, located in the new mall in Hornstull, closely connected to the restaurant Linje Tio, where its flowers are also displayed on the tables. The shop doesn't only sell seasonal flowers but also vintage lab bottles. The flowers range according to what the Swedish nature has to offer. Such a brilliant idea, don't you agree?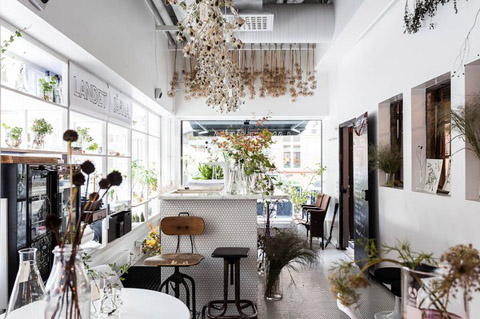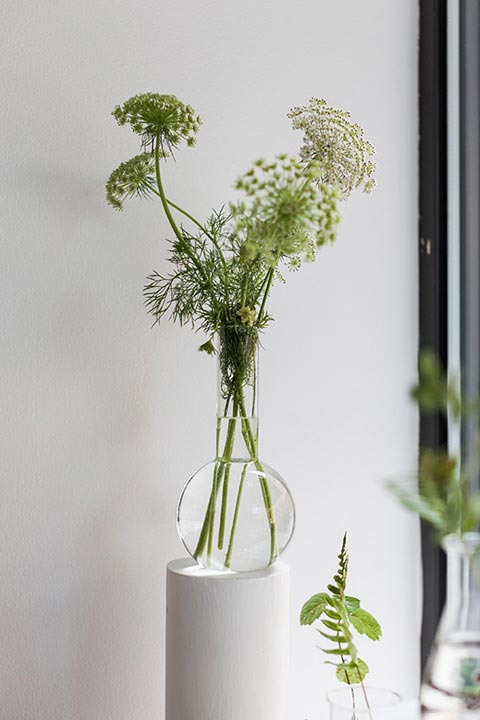 In the pictures shared here, it is all about branches, tiny oak trees, lingonberry bushes and dried flowers, either hanging from the ceiling or pressed and arranged into framed artworks. The space's absolute whiteness, the large windows bringing in tones of light and the unity of the white penny tile dressing from the floors to the bar serve as the perfect canvas for their display.
Vintage items such as old industrial stools, wooden chairs and old cinema seats add some extra charm and interest. A door, probably the one leading to the aforementioned restaurant is painted black and acts an informational board. All in all, a beautiful place, where nature is offered in smaller or bigger bunches for us to take home.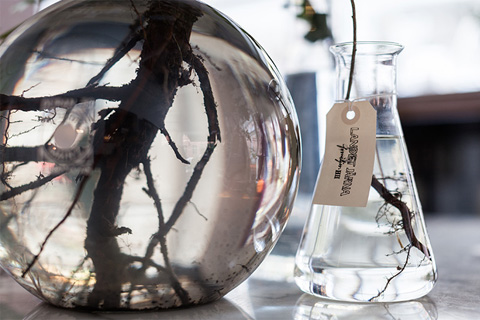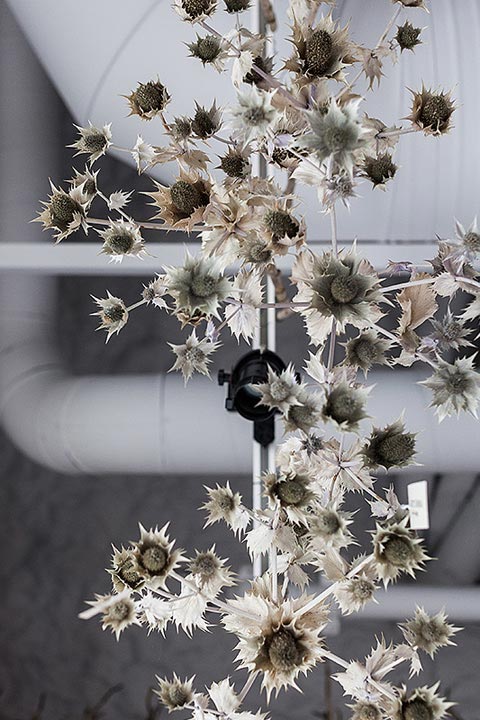 Photography: Mikael Axelsson via Emmas Designblogg