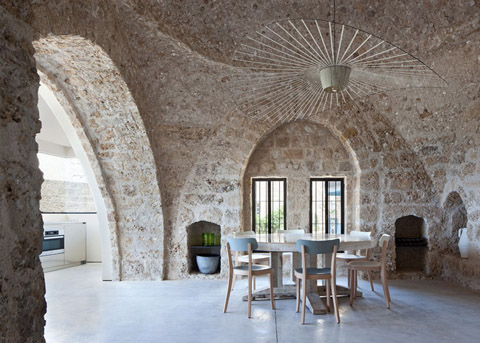 I think most of us would be ridiculously happy with any home that overlooks the Mediterranean Sea. Now imagine that home's centuries old walls of stone, clay, and shells have been exposed and restored. Soft worn arches and concrete slabs lead between rooms and moments in time. Pitsou Kedem Architects have revitalized this home with deep respect and the most minimal modern comforts.
Four thick stone wall arches frame spectacular views in the dining room and these views and textured shapes are the only color and art required. Narrow wood strips join together to top the stone dining table. The kitchen it faces is simply a long narrow stretch of stainless base cabinets under a full-length window facing the sea.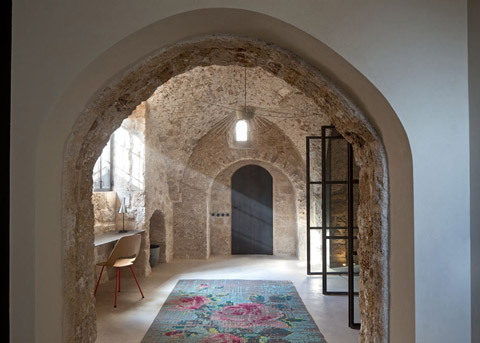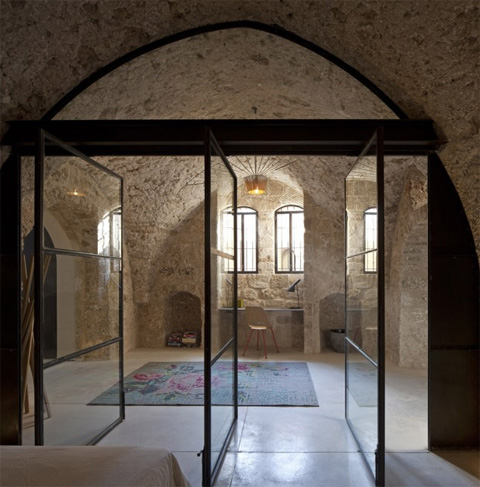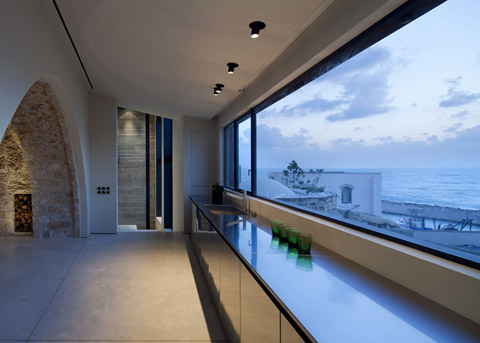 A small addition formed of unadorned concrete creates the living room and above it, a sleeping space. Substantial iron slabs cantilevered from the form-imprinted concrete wall lead you to the mezzanine. Vertical steel cables act as a contemporary guard from the ceiling to the floor.
The living room and sleeping mezzanine face two-story-high windows that, of course, face the sea. The sheet glass guard rail lets the mezzanine float in the space. I feel like all the beautiful materials used here are like a great couple, they bring out the best in each other.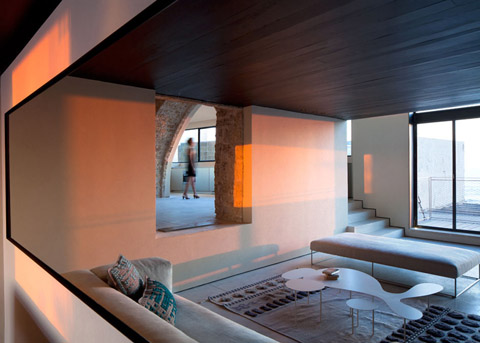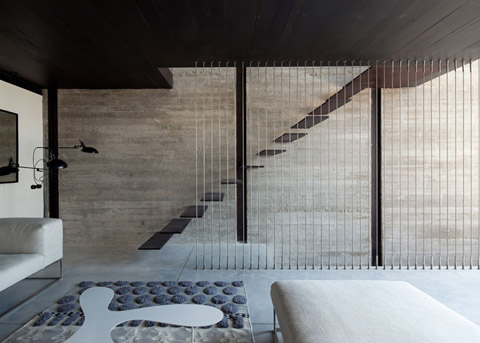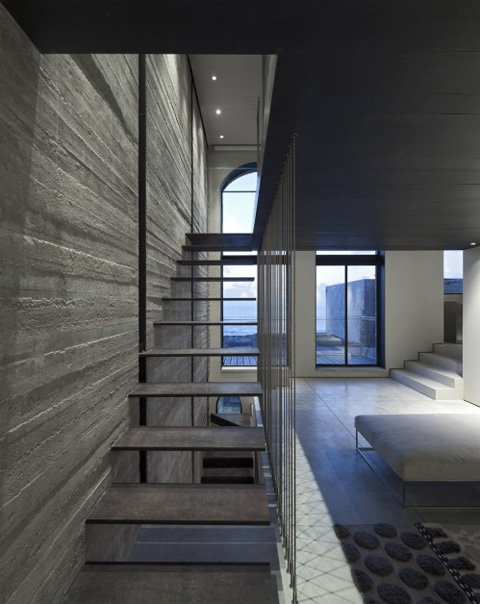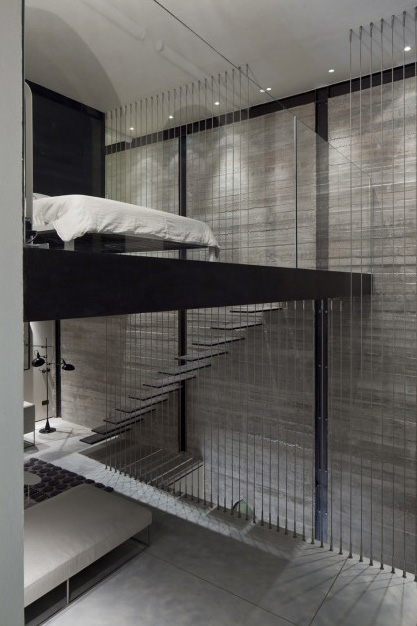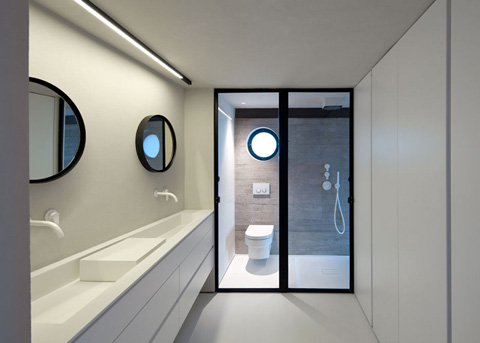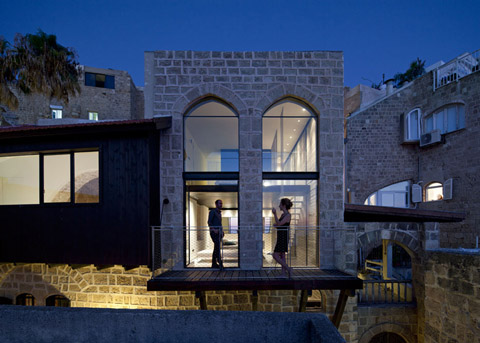 Architects: Pitsou Kedem Architects