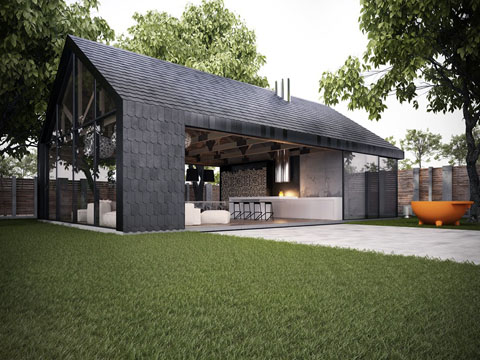 I must admit I'm completely smitten lately with tile exteriors. Of course pair that with another love of mine, expanses of glass through which I can watch nature, and I'm over the edge. Here I think it is the intense contrast that appeals to me, that of weight and weightless, brilliant and dark, protected and vulnerable. That artful balance of opposites was created here in the Armadillo Summer House by architect Sergio Mahkno.
Start with that classic gabled form that we all picture as home, remove all of the fussy have-no-purpose details, and then add just the beautiful essentials. Grounding the entire space and expanding it at the same time are the personality rich wide plank wood floors. It's as if the glass walls are mirroring the floors up to the ceiling. And the wood trusses almost feel like they're levitating as they span over the long and high glass walls. The limited palette of wood, white, black, concrete, and stainless makes me acutely aware of each carefully designed and selected piece.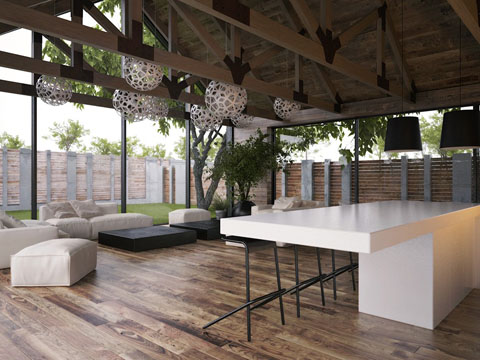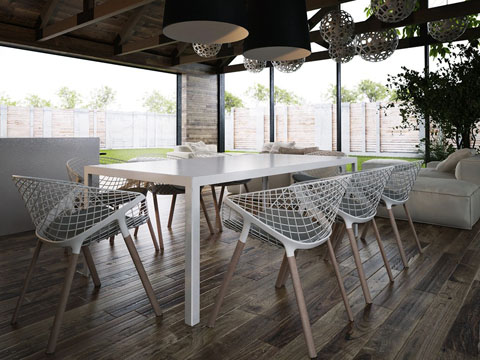 This summer home is also a perfect orchestration in scale. The low lounges are emphasized by low square black tables and all allow the light to flood inside. As the dining table and island increase in height they decrease in scale and weight. The dining chairs, island stools, and David Trubridge pendant lights are all open and airy and casually comfortable. I can picture the beautiful shadows created by the pendant lights on a warm summer evening.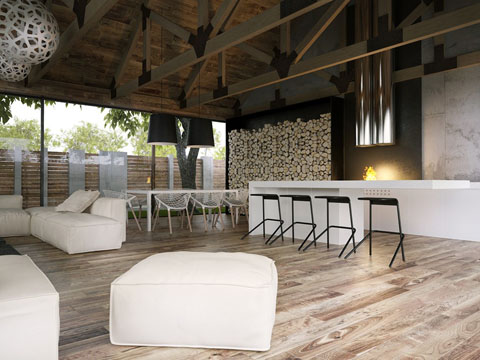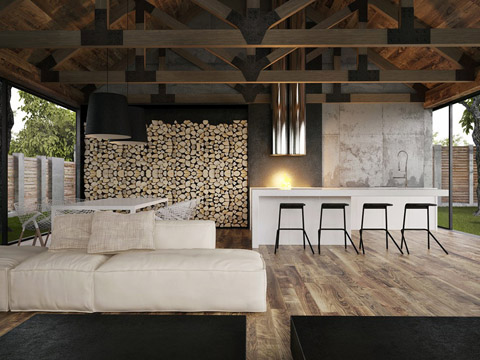 Architects: Sergio Mahkno