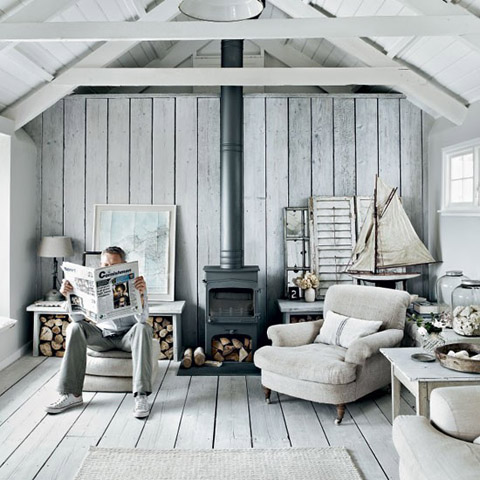 Take a former net loft, fishing nets, in Mousehole, Cornwall, scrub it down and you can enjoy a two hundred year old cozy seaside home. If only it were that easy, we'd all be enjoying the first floor with a living room and kitchen and the ground floor with three bedrooms and two baths. I'm certain this took serious elbow grease and was crafted by someone with no nonsense style.
On the first floor the ceilings were removed so the living and kitchen enjoy the classic gable and the additional height. A wood burning cast iron stove anchors one side of the room and dispels cold gales. Plush chairs and a sofa let you sink in.
The compact kitchen prep area is illuminated by day light. A long, lean, and rustic dining table gathers a primitive stool and an elegant arm chair. The bath and bedrooms are furnished and finished in the same seemingly care free manner – not precious antique furniture combined with elegant comfort in fabrics or a huge claw foot soaking tub. Every piece is there for a purpose and they all belong to the same aesthetic family.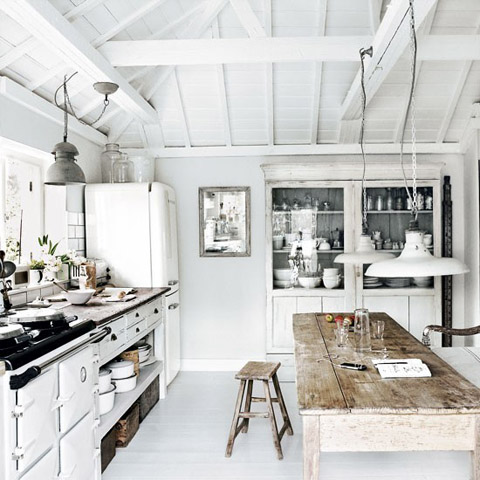 The patina that makes the seaside home cohesive and soothing is labor intensive and so worth the effort. The process begins with a dark coat of paint. That is then covered with a light shade and finally sanded to achieve the silvery watery patina.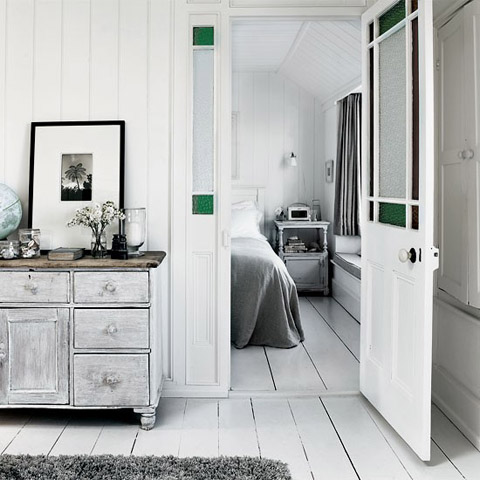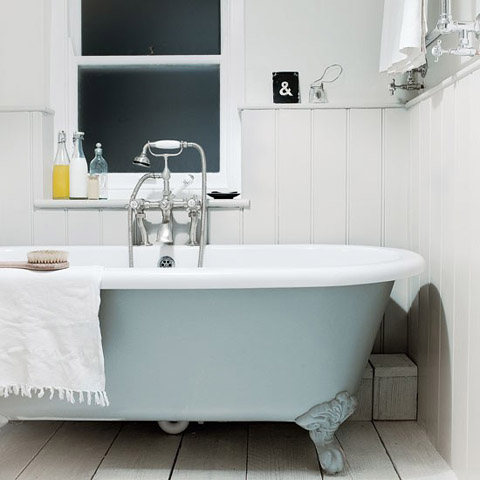 Photography: Paul Massey Via House to Home