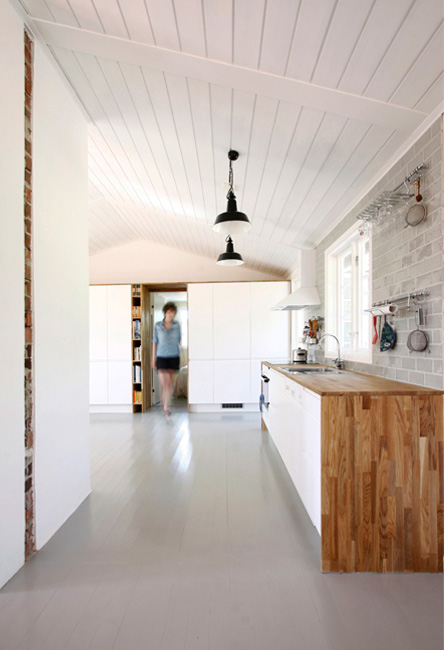 Originally built in 1978, this summer house in Moja, Sweden used to have a rather claustrophobic feel, due to its many walls and lack of natural light. A fireplace positioned in a non favorable manner was another issue. Beautifully renovated, this project shows what wonders tearing down walls and buckets of white paint (…and a wonderful sense of design) can do!
In 2010, architect Karin Matz redesigned the space, giving the house a fresh, new welcoming feel. And what a wonderful job she did.
As it's possible to see from the floor plans, the awkwardly placed fireplace was kept intact and instead of seeing it as a problem, it actually became the focal point of the house, this time with no walls around it. Behind it, a kitchen corner is set under a window in all its simplicity and in front of it the lounge area.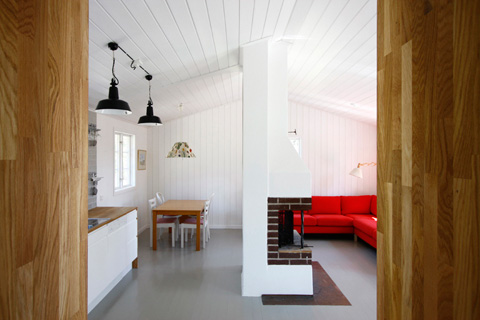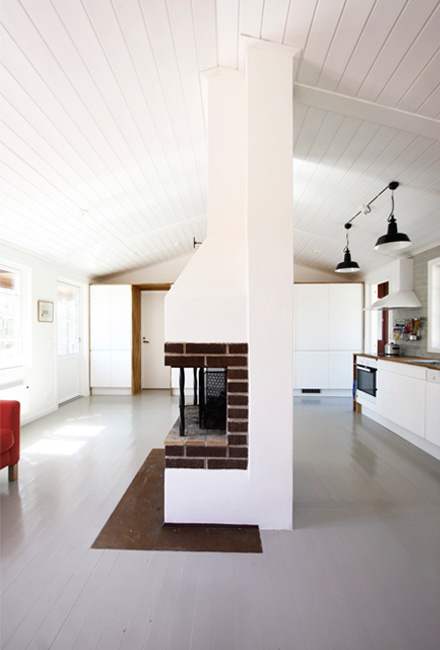 With the new arrangement, one can pass freely through the house, accessing all areas as if living in a loft, emphasizing the advantages of open plan living. To create a sense of privacy and to offer plenty of storage space, a brilliant storage wall was created in front of the bedrooms.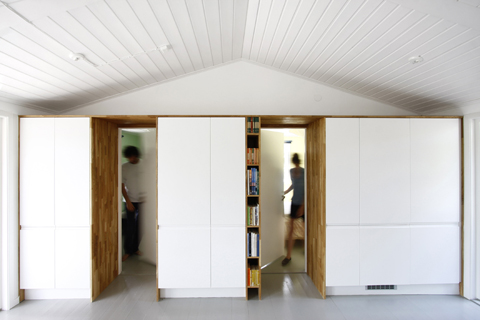 As for increasing the light flow, other than demolishing walls, the architect prompted for replacing massive doors with window doors, in addition to making a new opening to the back of the house, allowing for easy access to the garden. In this way the house's relationship to its surrounding changes, offering the possibility to simply walk through the house from one end of the garden to the other.