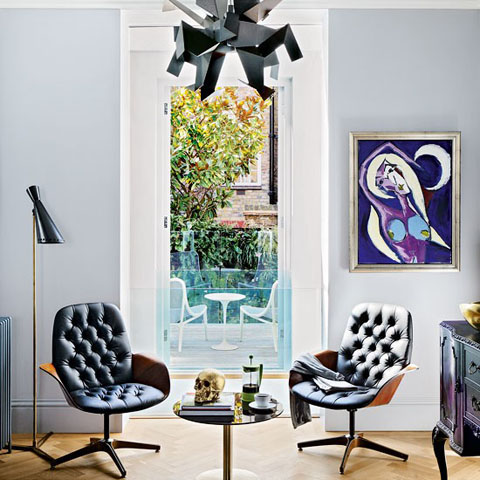 London is one of the most interesting, diverse, and fabulous cities in the world and I'd pack my bags if I could live here. So in plan it stacks up like this…floor one has a kitchen and dinette, movie room, bath, and utility. Up on floor two you'll find the living room. Floor three takes care of guests in two bedrooms and one bath. The main bedroom suite fills the fourth floor that's topped off with an office and a roof terrace.
The sleek lines of the Bulthaup kitchen storage conceal all the gadgets when they're not in use. Then take your lunch out on to the terrace complete with living walls designed to stay green all year. An open brick glass lined stair brings light to this lowest level.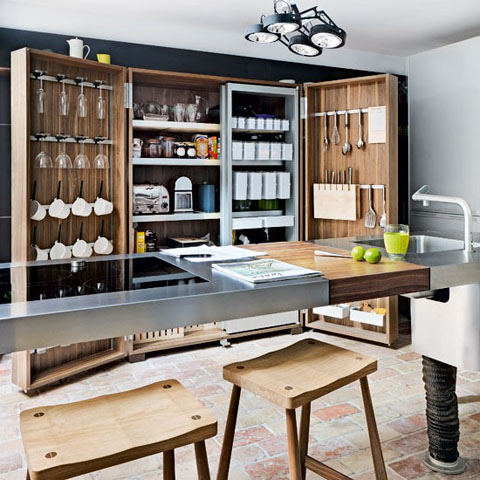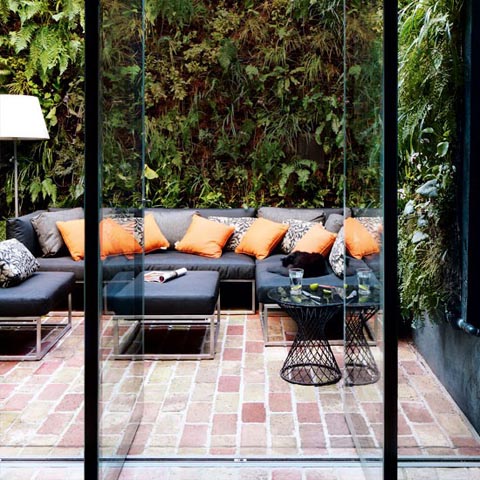 A collection of personality filled pieces gather in the living room, my favorite is the plush tufted amethyst ottoman. Tufting appears again in the leather and wood chairs that gaze through the light shaft that extends to the kitchen and dining areas below. In the stair well traditional parquet flooring and robin's egg blue walls are actually bolstered by art framed in ebony, super modern pendant lights, and silver gilt Rococo mirror.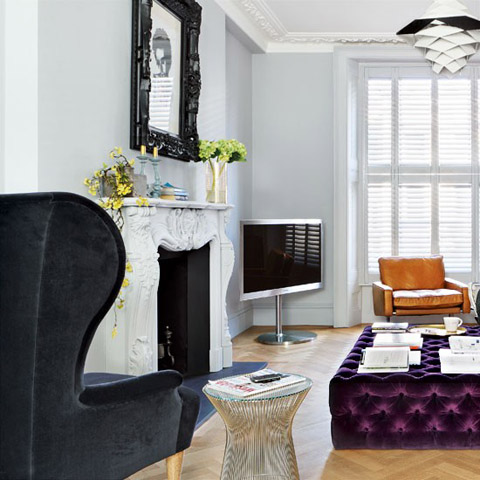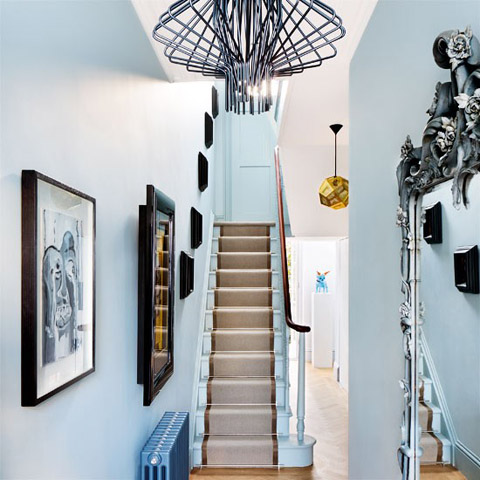 The main bedroom is another magic mix of stylish soulful pieces, though this time all in white and black. The freestanding tub enjoys the warmth of a fire while a wall of white books near the sink is a delightful twist. The curvy stair takes you to the office and roof terrace above.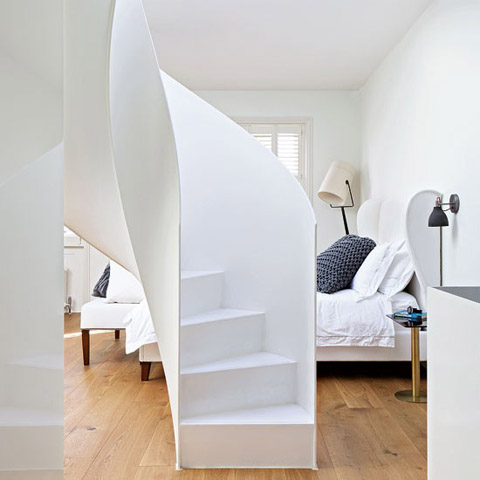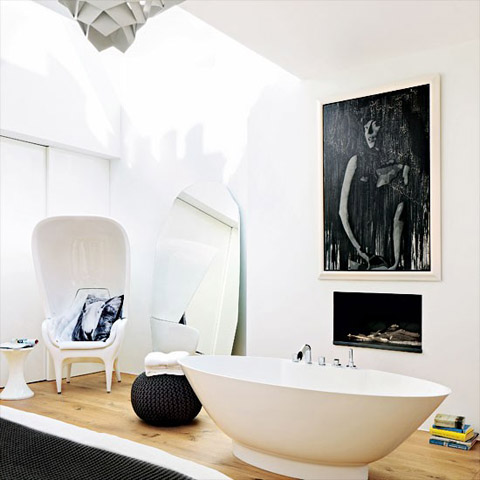 Photography: Alexander James Via House to Home