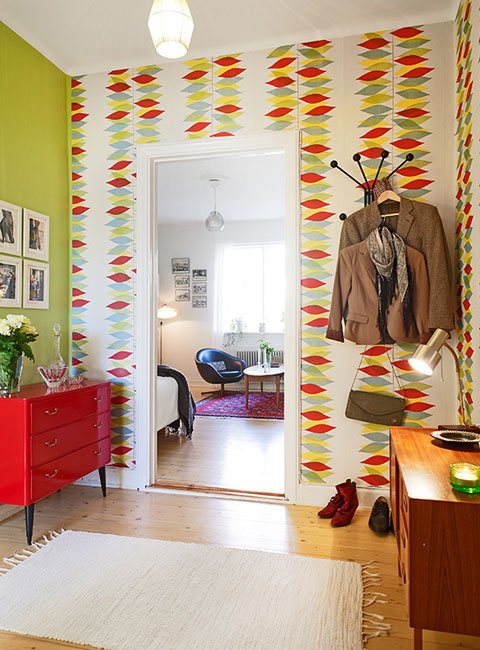 You'll be dazzled and smitten the minute you feel the color combinations in this tiny Swedish studio apartment foyer. The graphic fresh print wall covering and the tomato red chest framed by a wall coated in lime combine to form a first rate welcoming committee. Of course there is more to them than meets the eye. All functional requirements are fulfilled by storage chests, coat hooks, and a mirror to check the tilt of your hat. The distinctly unique chests keep the space airy by floating above the caramel wood floor on graceful stylish legs.
The wood floors are fresh faced too and they and large windows draw you back to the multi-purpose room set up for comfortable living, working, and sleeping. Soft white walls, shelves, and bed linens create crisp contrast to the colorful space defining area rug, storage boxes, books, and pillows. Instead of room dominating storage units, the tall mirrored cabinets virtually disappear while visually expanding the space at the same time – what a great idea for small spaces!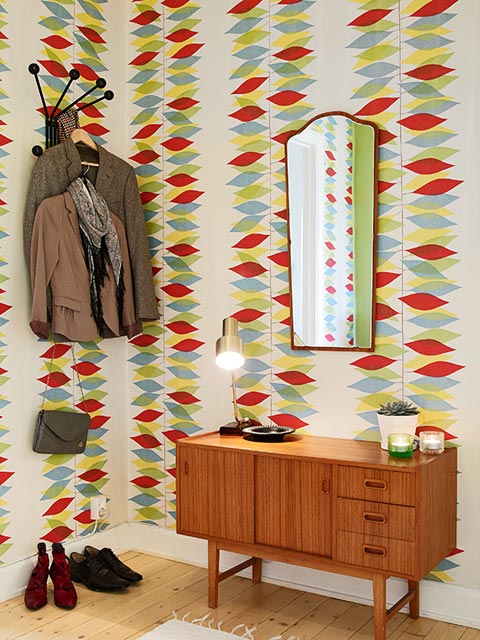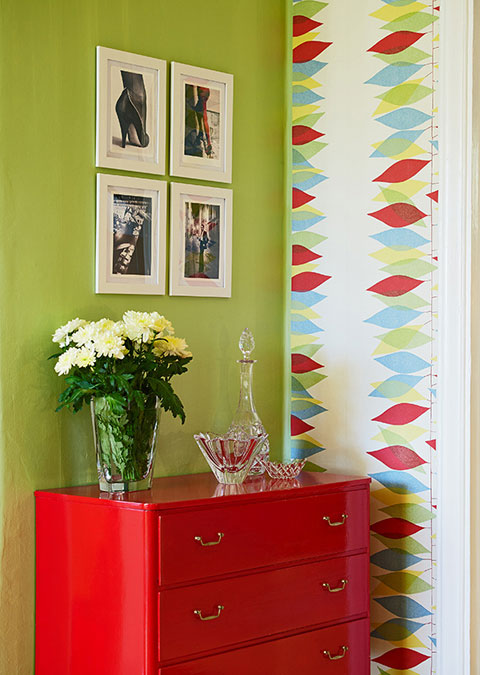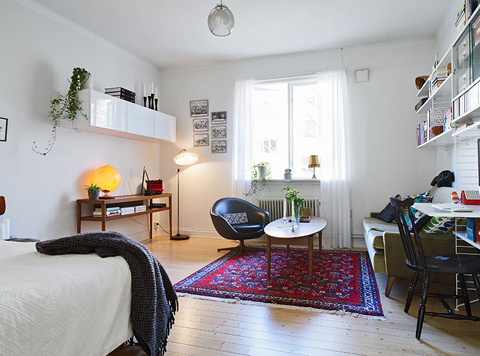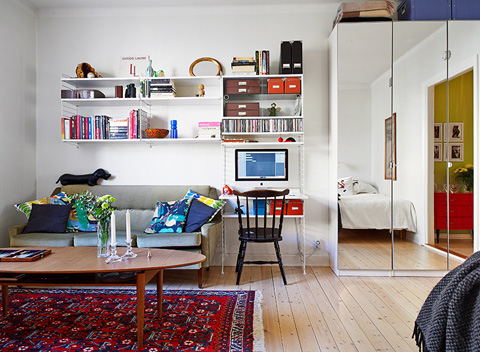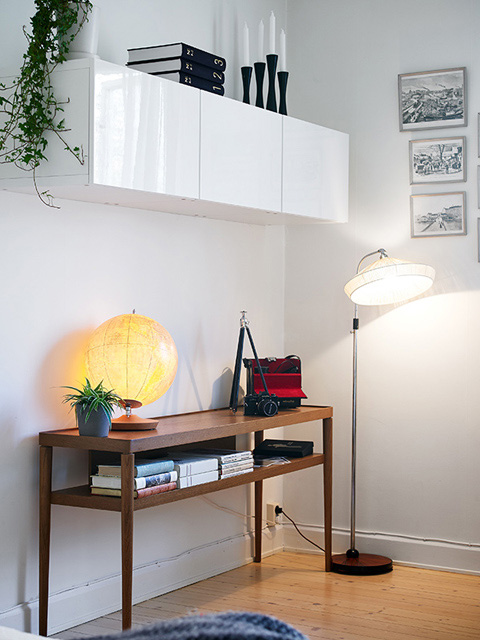 In the sunny kitchen and eating area standard cabinets gleam with their soft sheen of sunshine yellow. The sunrise yellow dining pendant floats over an expandable table that hosts brightly painted chairs. To complete this perfectly bright and compact studio, the bath is fresh white with surprisingly beautiful and compressed fixtures.