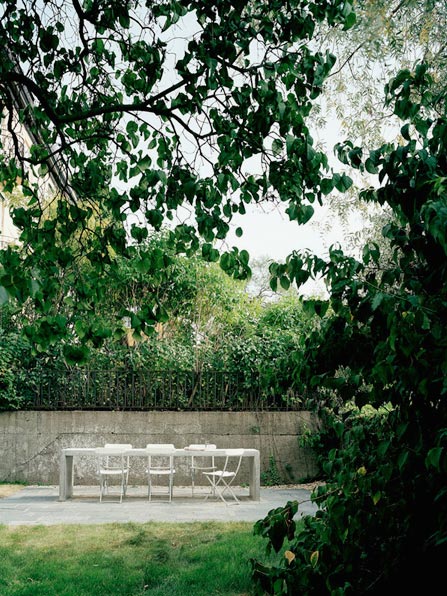 Today we are flying North direction Sweden and we are making a stop at the beautiful Scandinavian country's capital, Stockholm. Our aim is to visit Nordstrom Townhouse. A town house which offers magnificent views to the water surrounding the neighborhood and includes little luxuries like a sauna and a small, nevertheless impressive, swimming pool with a concrete exterior and a variety of turquoise and blue tiles covering its interior.
What will probably impress you in Nordstrom townhouse is its effortless beauty based on good proportions and geometric shapes acting as main elements other times translated in to walls separating the stairs and other times into every day use objects like the rectangular bathtub and the large, concrete table in the garden.
Simplicity that almost makes your forget that this is a town house located in a busy capital, rather bringing a feeling of this being a weekend destination where family and friends meet up to unwind, relax and recharge their batteries. What a blissful way of life I might as well exclaim.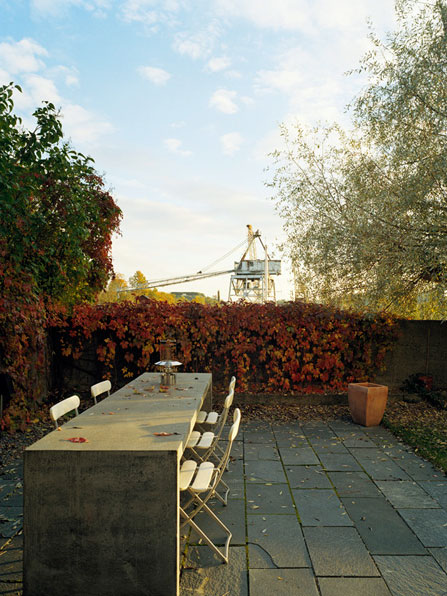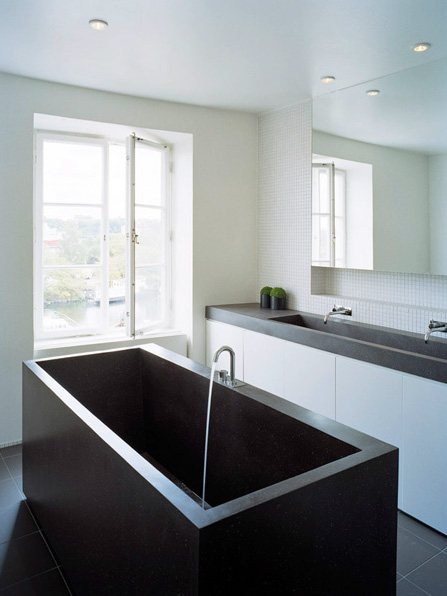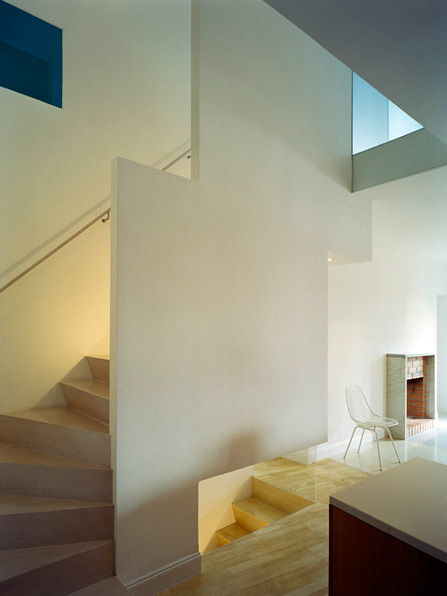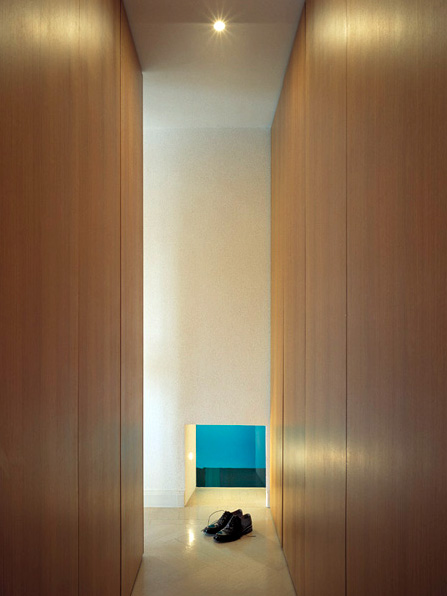 Elements of the house that strike me positively are the beautiful chevron hardwood floors in the dining area where six of the very beloved "wishbone" chairs are gathered around another long, simple wooden dining table; the stairs and glass elements in the second floor acting as protectors while enabling charming views of the space; and of course the garden with the beautiful tree, greenery, grass and the outside dining area with the concrete table set up on the grey rectangular stones.
All in all, I'm very much attracted to the atmosphere it communicates, that of simplicity meeting luxury in a subtle way.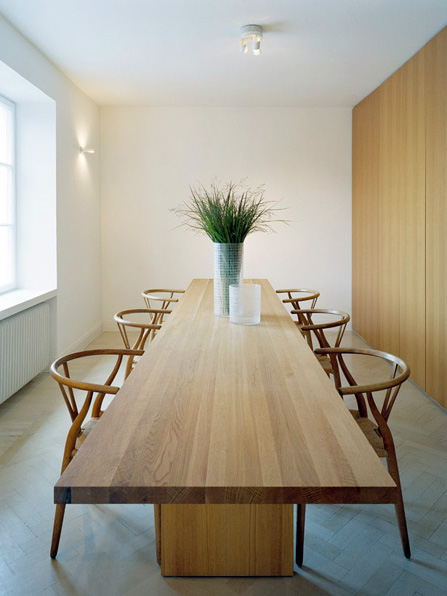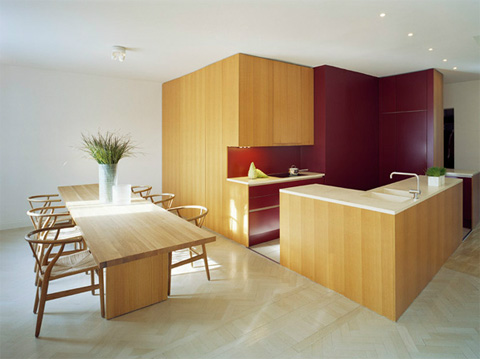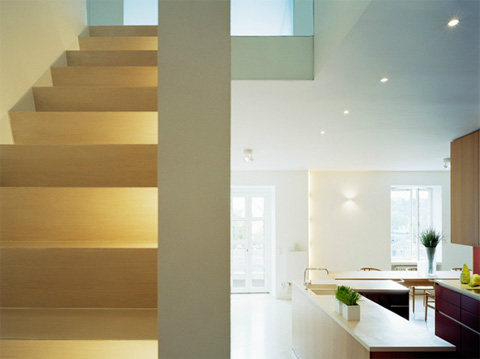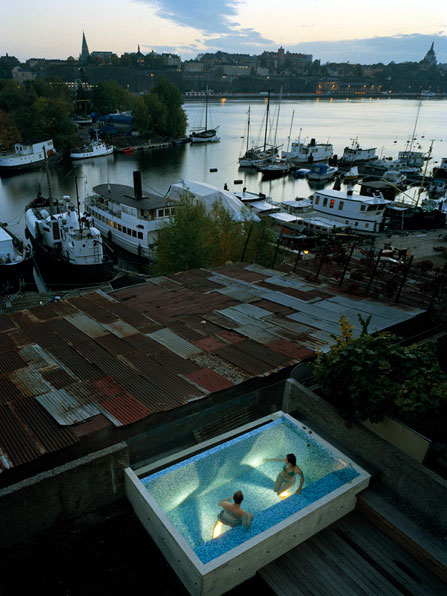 Architects: Claesson Koivisto Rune