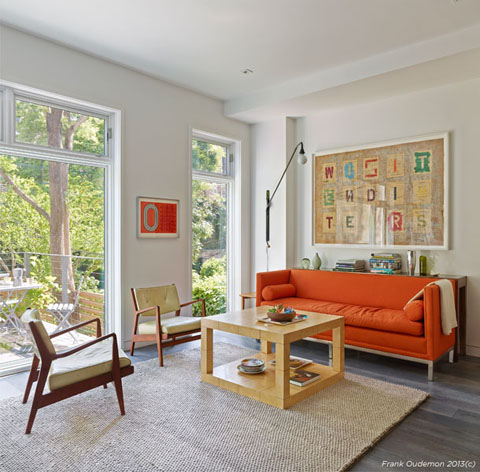 Bergen Street Studio, the architects of this Brooklyn, NY townhouse, did not run out of steam after restoring and reconstructing the landmarked facade. The home's interior also required resurrection to provide a rental flat on the ground floor and a three level owner's home above. The detailing inside shows that their attention and delight in the details did not wane.
The owner's main floor is bright and airy through the use of new windows and a vertical steel cable screen that separates the kitchen from the dining area. And plants growing up the cables provide a wonderfully lush soft contrast. I'm a big fan of less cabinets is more, and the use of only base cabinets in the L-shaped kitchen island gives light a clear path from the front to the back of the home.
A full height wall of sleek black cabinets houses all the function a kitchen requires. The choice of smoky black adds depth and elegance to the space. Storage also hides under the white framed stair, with discreet flat doors that just require a touch to open.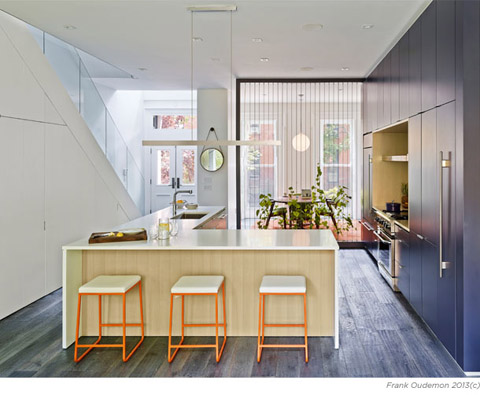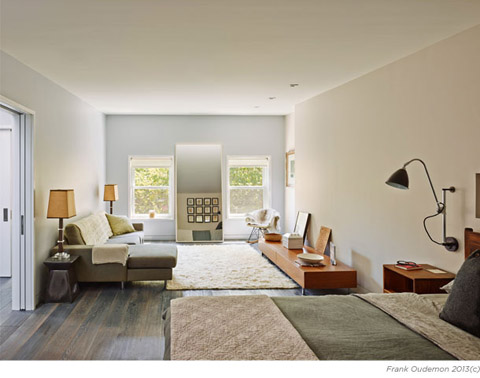 The frameless glass railed stairs takes you to a guest room, full bath, and den on the second floor. Take a minute to appreciate the finesse of the stair, hand rail, and glass guard rail. I'm smitten with stairs, wood in this case, that are actually designed with intention. Note there is no overhang of the tread and the risers lean back ever so slightly. The hand rail matches the wall color, is beautifully proportioned, and quietly performs its duty.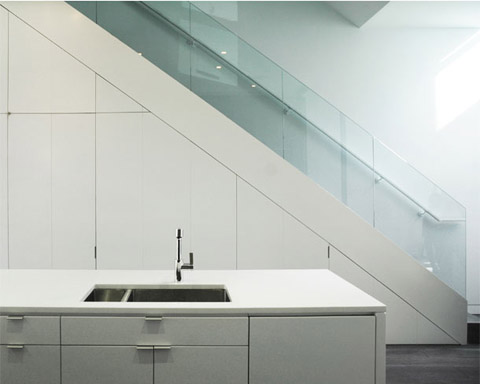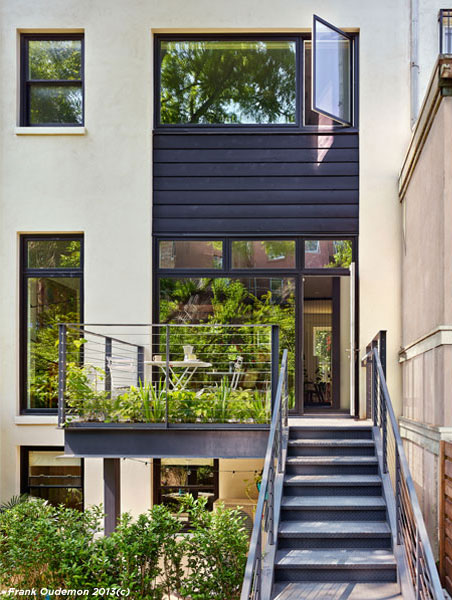 Architects: Bergen Street Studio
Photography: Frank Oudemon