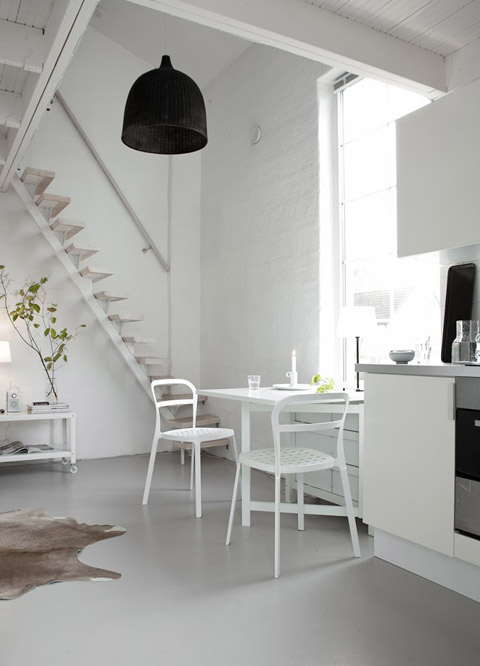 Do you sometimes wonder what quality of life stands for? Is it correlated with money, large spaces for living or perhaps adequate amounts of free time and the ability to choose for ourselves? Does it have to do with living in the country or living in the city enjoying the opportunities offered? The space shared today measures but 37sq m and it certainly is a great example of how small can be big and how country and city life can be combined.
One of my favorite interior stylists, Daniella Witte, put together this amazing little wonder, a tiny courtyard apartment located in the farm where she lives, situated just in the countryside yet close enough to the cities of Malmo and Copenhagen. Utilizing her impeccable sense of taste and the nicest of Ikea furniture and accessories she prepared this place for those who wish to rent it. It is already noted down in my list as the best possibility so far for when I visit there.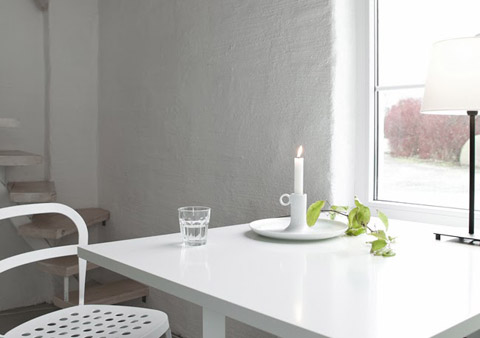 She dresses this small apartment in black and white using the vivid green of collected branches and a sole plant as the only accents of color and she manages to create a serene space, when one can cook, dine, work, rest, socialize and sleep comfortably, easily forgetting about the real amount of square meters.
An Ikea kitchen – in white of course – is installed on the first level, where a dining nook and a living room are set on a grey painted concrete floor. Norden has always been a perfect choice for limited space in a dining area; chosen in white, it looks pretty under the window, modernly combined with the Reidar aluminum chairs in white.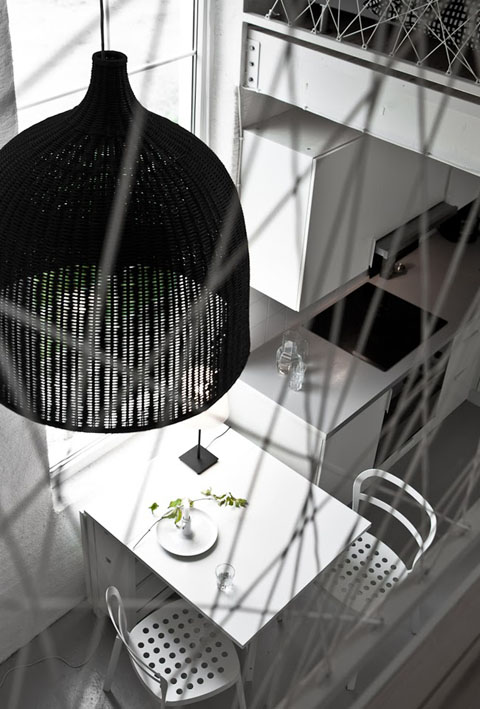 A large Leran lamp painted black is hanging from above, creating a nice contrast to the white surfaces. The Ikea PS 2012 table in metal white with its rounded corners is used both as a coffee and a side table, providing space for magazines, this simplest table lamp, a radio and glass vase. A cow rug warms the place up with its fur in beige tones and is nicely combined with the couch color and the collection of cushions in black, white and grey in stripes and dots, all artfully chosen to create visual interest while making sitting more comfortable and welcoming.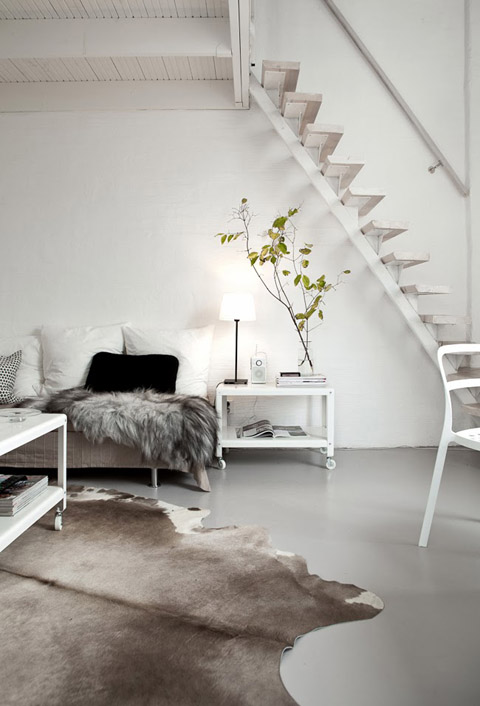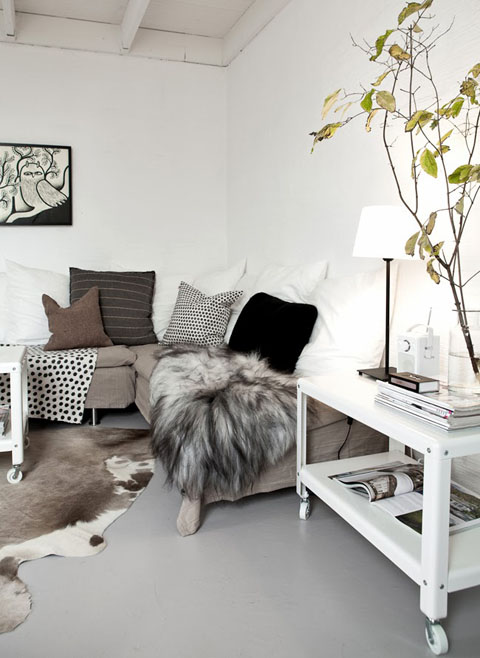 The simple floating stairs lead up to the sleeping room, where an almost monastic environment unfolds on a beautiful, seemingly untreated wooden floor. The large window allows for tones of light to stream in, emphasizing the warm texture of the grey, woolen bedspread. A Malm set of drawers serves as a humble nightstand, while the same Hemma light used downstairs provides light for night reading, also highlighting the charm the old framed painting brings to the space.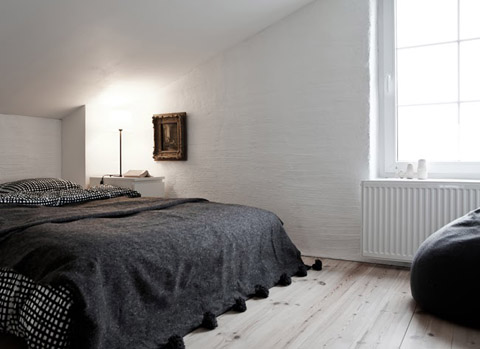 Last but not least at all, in a corner, adequate room for working is created by using the Lerberg set of trestles in white, supporting a white top placed along the textured wall. Would you perhaps also love to spend some time there while exploring Copenhagen? I sure would!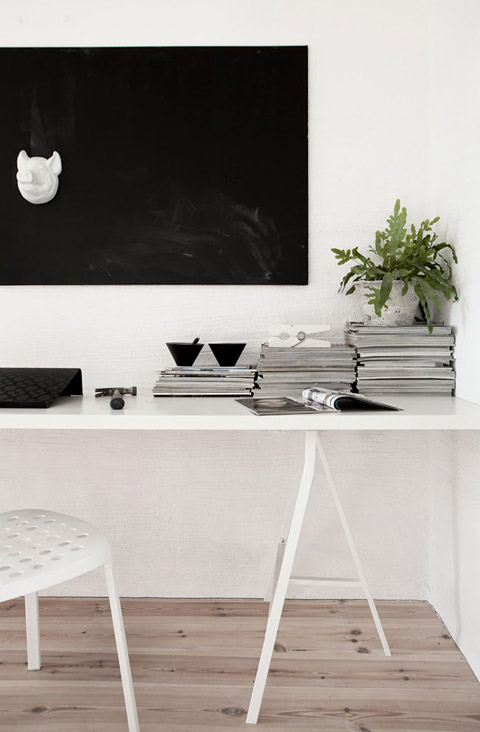 Photography & Styling: Daniella Witte