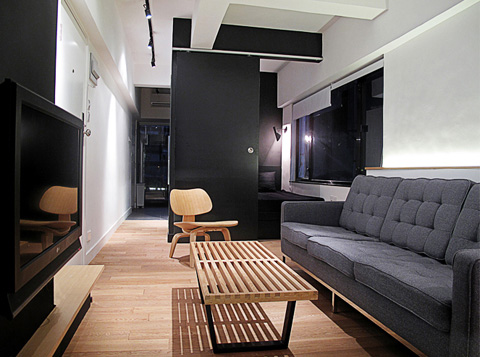 We're all aware that space is at a premium in Hong Kong, and this tiny 35sqm apartment shows how clever design can maximize space and banish excess. This apartment, designed by OneByNine, also brings in an unexpected and playful spatial element, Space Invaders. Let's look at the sleek design first!
A central lounge is flanked by the kitchen and dining area on one side and the bed and closet on its opposite end. The closet opens to the hall that leads to the compact kitchen and bathroom. The lounge and bedroom are brightly lit by large windows. The bed is only partially separated from the living space by a sliding black panel.
The minimal furnishings are classic modern and low and sleek. Eames Eiffel chairs and tables fill a window lined corner and an Eames molded plywood chair cozies up to the tufted yet elegant grey sofa. Oh and if that's not enough mid-century modern for you, add a George Nelson hardwood bench.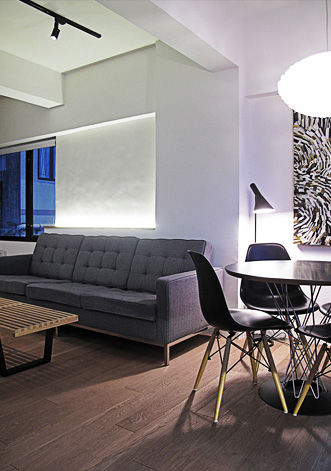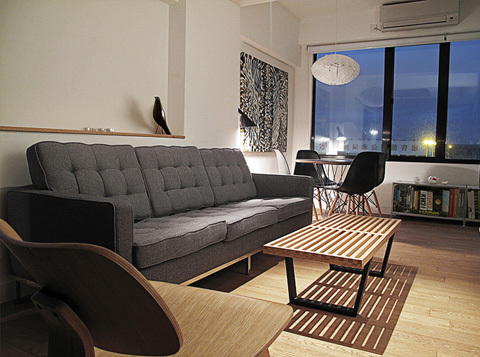 The terrace is spacious and furnished for entertaining with the must-have grill, all weather loungers, but it has been invaded. Notice the Space Invader on the wall and the error message over the grill. They've also invaded the white tiled bath where they're floating down the walls.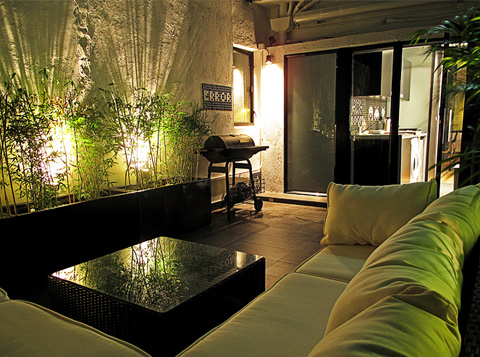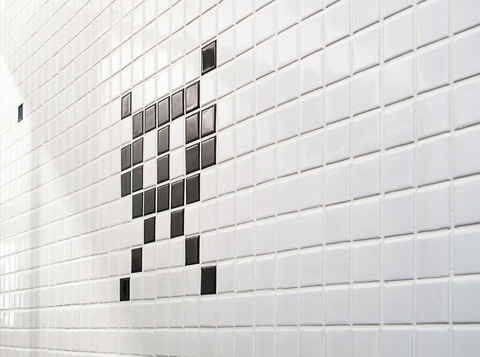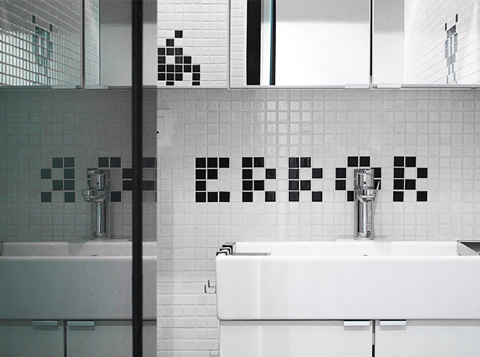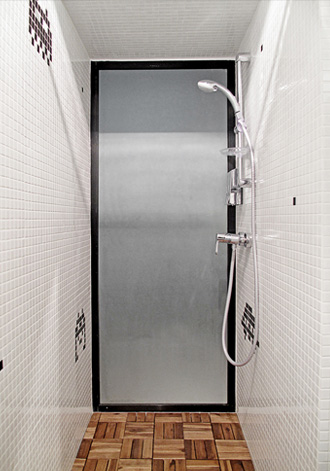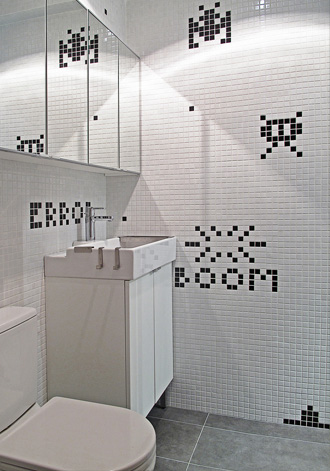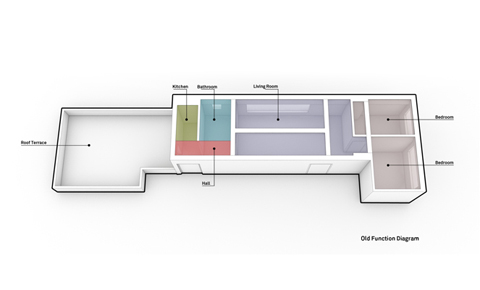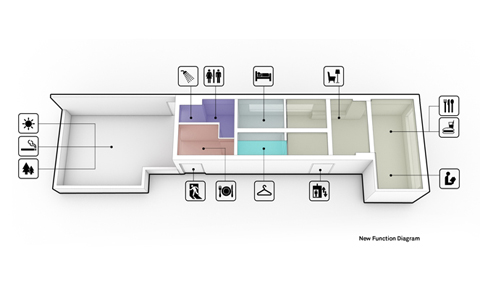 Architects: OneByNine