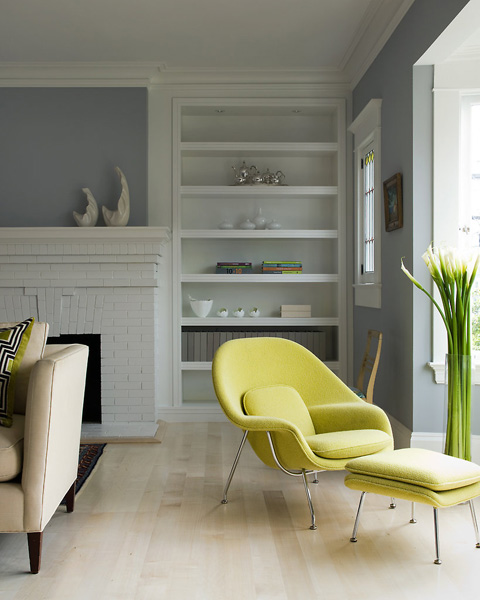 San Francisco real estate is very exclusive and there are limited options for adding more space. For this family of five, the only way was to freshen up, literally. They created a suite for the parents in the attic space and eased in an garden level addition for a combination office and guest room along with a bath.
They've succeeded in giving their home a fresh face while maintaining the historic elegance in its structure and detail. The material and color palette is subtle and sophisticated throughout with a cloudy day blue hanging on the walls. Beach sand colored wood floors expand the home and crisp white traditional trim unites all from the garden level to the attic bedroom suite.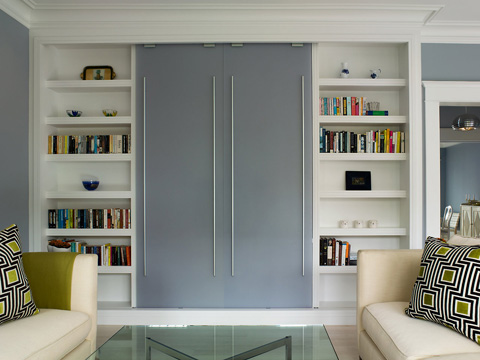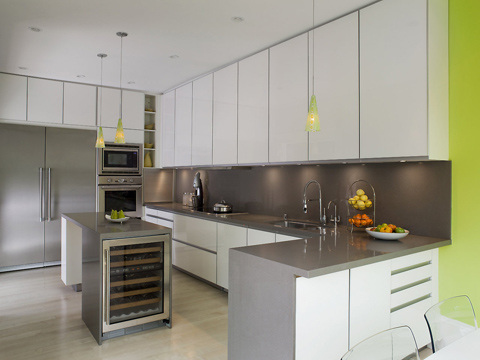 My favorite element that makes the home fresh faced is the bright pea tendril green that pops up in a fabulous Saarinen womb chair and the breakfast area wall.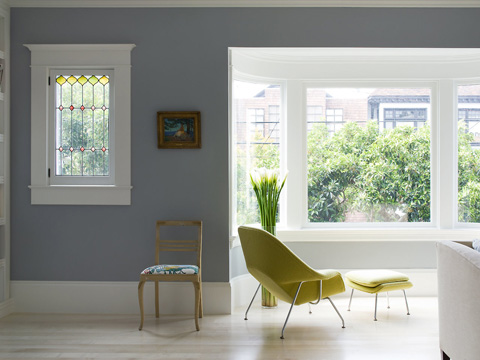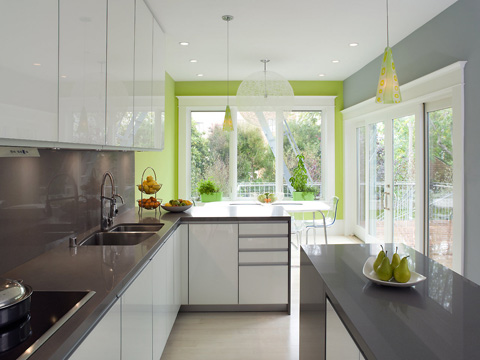 Throughout there is a remarkable balanced blend of modern design and traditional elements. The classic painted white wood trim partners with a genius blend of ornate chandeliers and ethereal contemporary pendant lights. A floating vanity cabinet seems perfectly at home with its blue grey marbled wall covering and deep white crown mold and tall white base boards.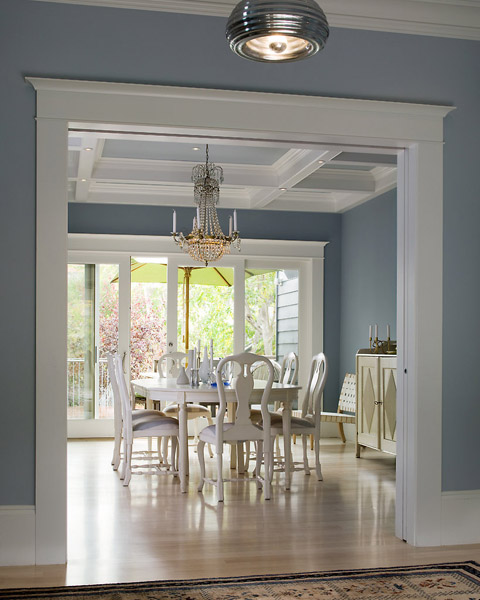 The attic bedroom suite leaves the cloudy day blue below and opts for white walls and ceilings that embrace the structure. The marble bath and shower does the same, angling with the roof line. There's even a small terrace outside for fresh air in the morning.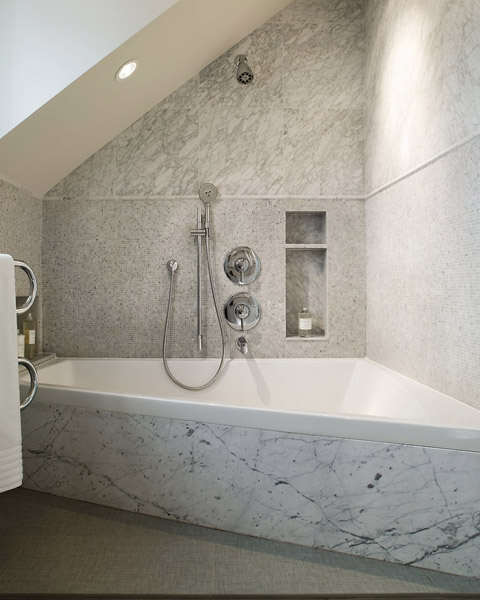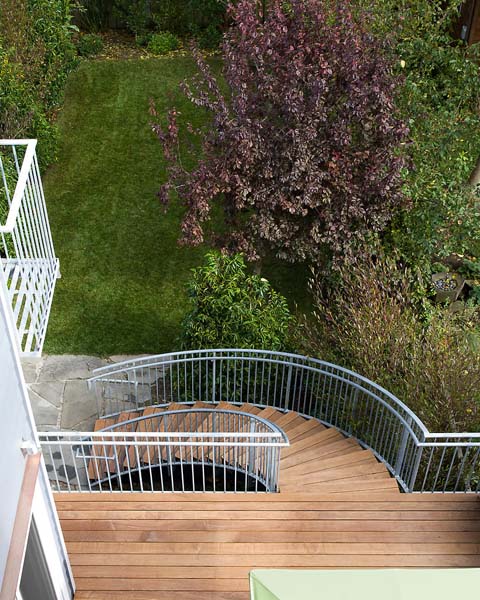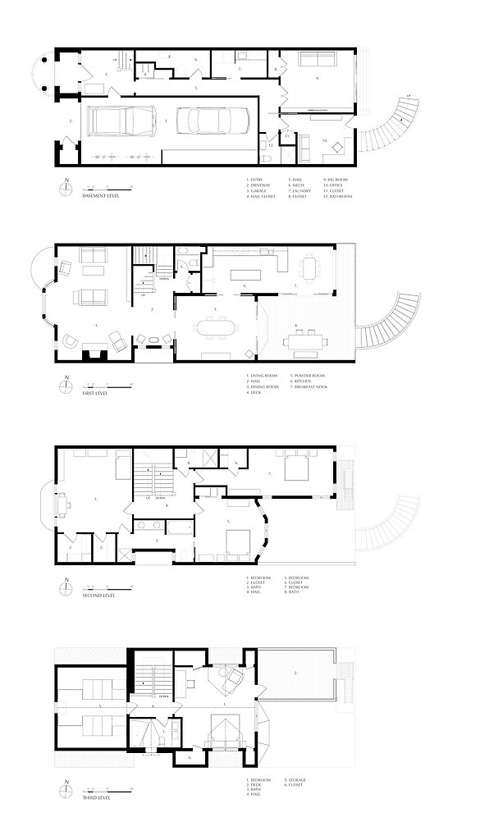 Architects & Photography: Butler Armsden Architects