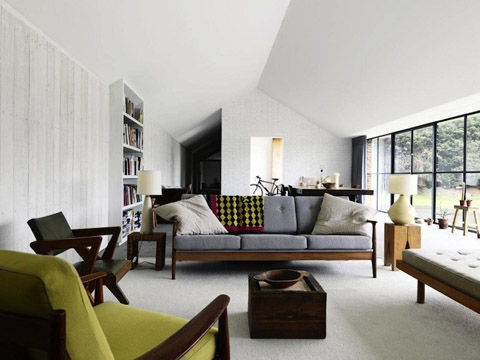 Today we are taking a stroll at the residence of the gallery owner Stuart Shave, located in Norfolk, England, designed by award winning, London-based architect David Kohn. Kohn not only was named young architect of the year 2009 by Building Design magazine, but this exact Stable acre house which he converted from what used to be a ruined 19th century stable block also won the award of One-off House Architect of the year in 2010. With its masterful blend of ancient and modern it is no wonder that both the building and the architect have been gaining so much recognition.
White washed brick walls and concrete floors are the basic canvas the architect created the open plan living area, where the owner's mid century furniture collection is perfectly at home. Custom steel Critall windows have been used all over the project, giving extra charm underlining the previous function of the building. The entryway has been fully reconstructed into a geometric brick room with multiple openings.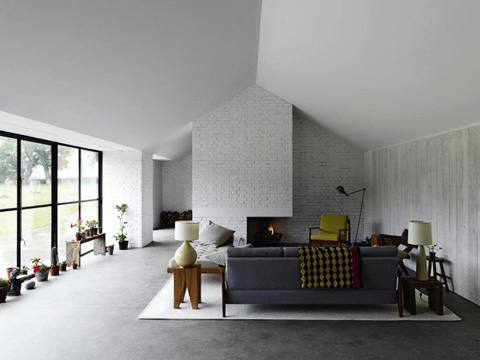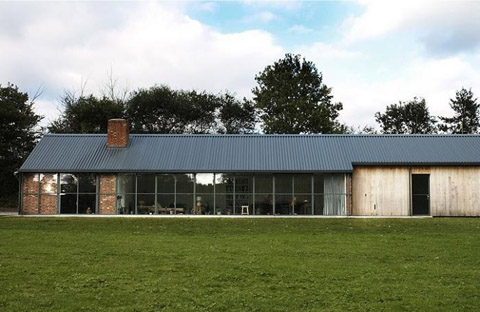 The architect plays skillfully with volumes and texture, something that is translated in to the brick cutout corner fireplace and the niches in the walls throughout the interior – a nice and clever way to add dimension and depth to walls while offering the chance to display favorite items. The owner of the house has created a little interior garden with a greenhouse feel by placing potted succulents along the windows on the concrete floor.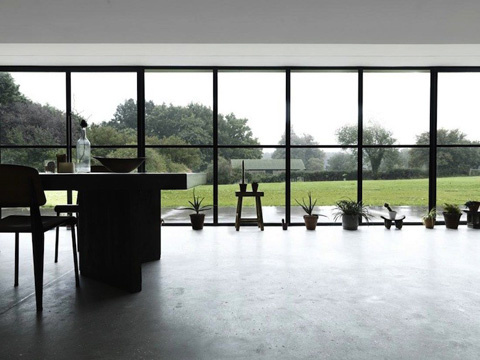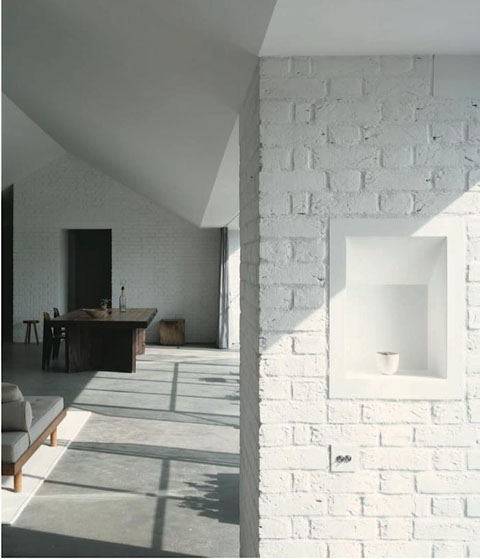 As for the kitchen, it is equipped with wooden furniture and a rustic table which add warmth to the otherwise snow white environment. The bedroom has an oriental, peaceful feel thanks to the tasseled Moroccan bedspread while the bathroom surprises pleasantly with its exposed plumbing accompanying the imposing rectangular concrete bath tab. A masculine, basic space for sure, which has its own raw charm.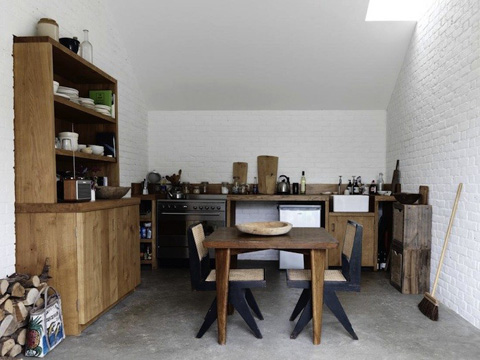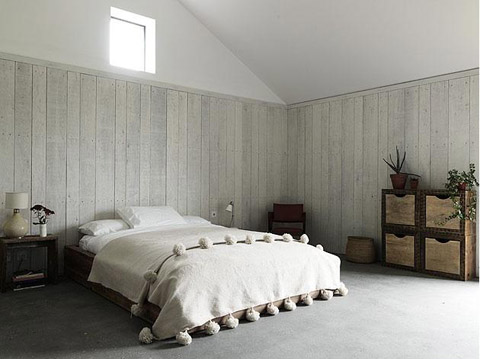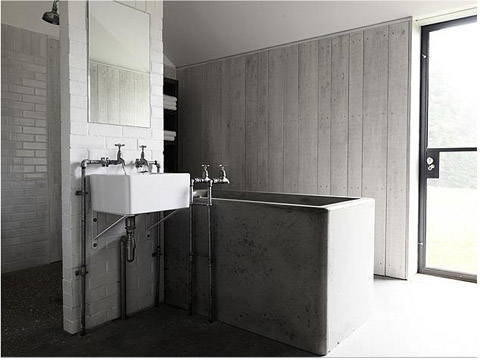 Architects: David Kohn Architects
Photography: Ioana Marinescu Via remodelista