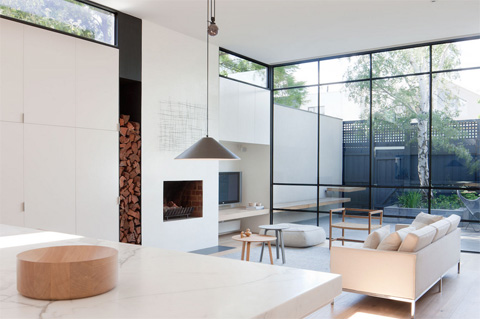 You'd never guess that this bright modern jewel lies behind a Victorian facade. This contemporary home has been precisely carved out and detailed to accommodate today's living, yet its design will prove timeless.
In the open living, kitchen, dining area a black steel full height framed wall of glass. Extending on one perpendicular plane is a white surface adorned with an untrimmed open brick lined fireplace. A vertical black inset displays fire wood artfully and purposefully. Cabinets with no adornment compose the rest of the wall with one facet for the television. Then all are topped by transom windows that spread their sparkle deep in to the space.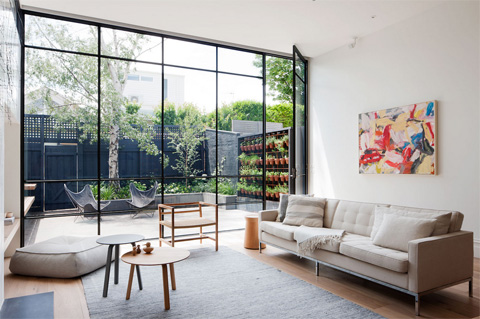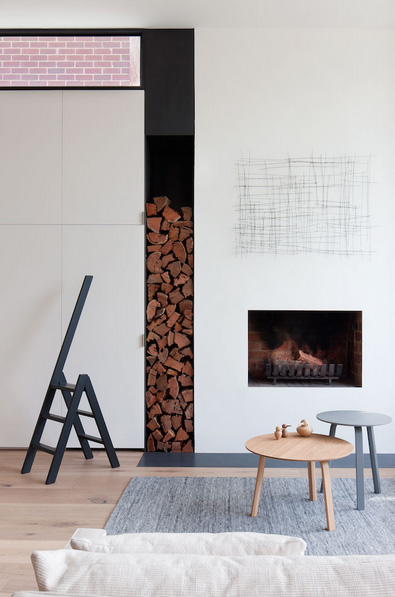 A pure white kitchen is textured with glossy white textured tiles behind the thick Carrara marble counter. Again the white cabinets are stream lined with no hardware and exquisitely cut. The prep island doubles as a social area with simple wooden stools tucked in. Worn and weathered, the wooden dining table is surrounded by mod open wooden chairs and is accented by a classic black cone pendant.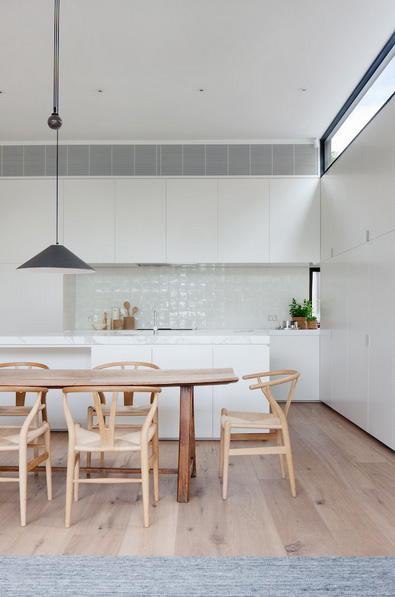 The terrace's vertical garden is a fabulous solution for minimal spaces. Terracotta pots line up against a black backdrop that accentuates the colors of clay and growing green.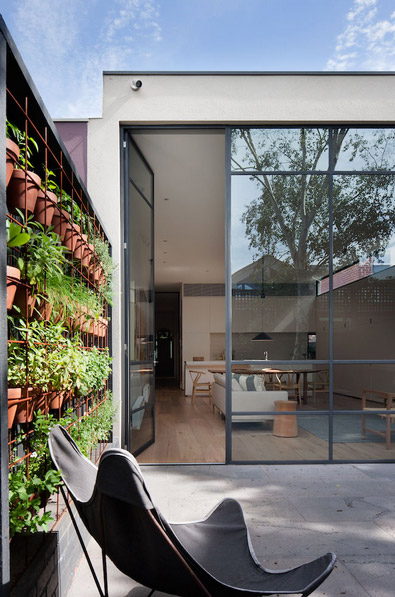 The exquisite details continue in the bedroom and bath. An unexpected curve is cut in for a fireplace and the palette is white, grey, and blonde wood in the bedroom. The bath is fresh and crisp with a wood storage unit, and a frameless rectangular mirror floats above the deep white wall hung sink.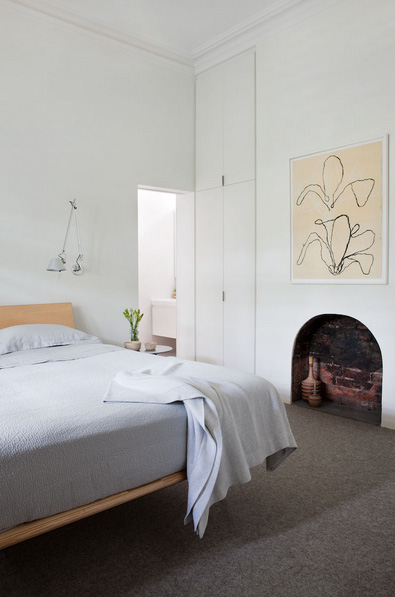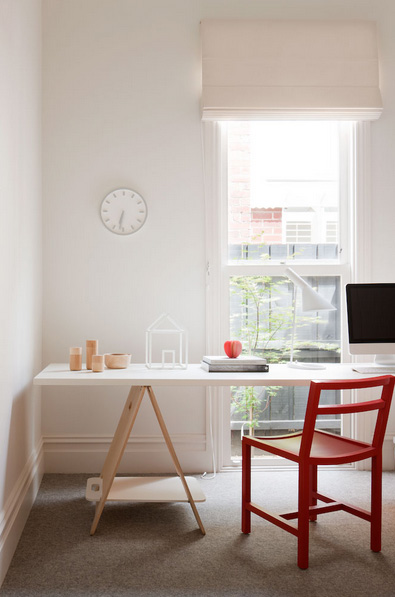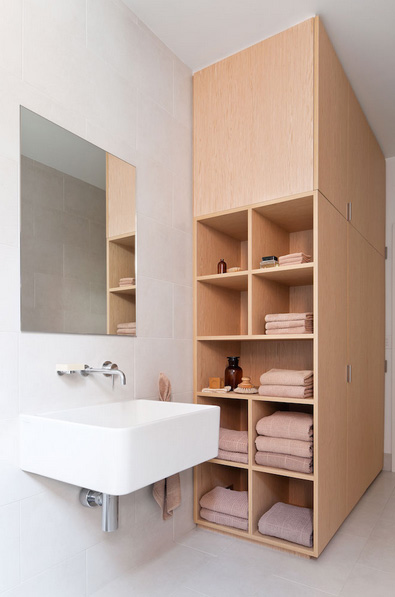 Designers: Made By Cohen and Robson Rak Architects
Photography: Shannon McGrath.