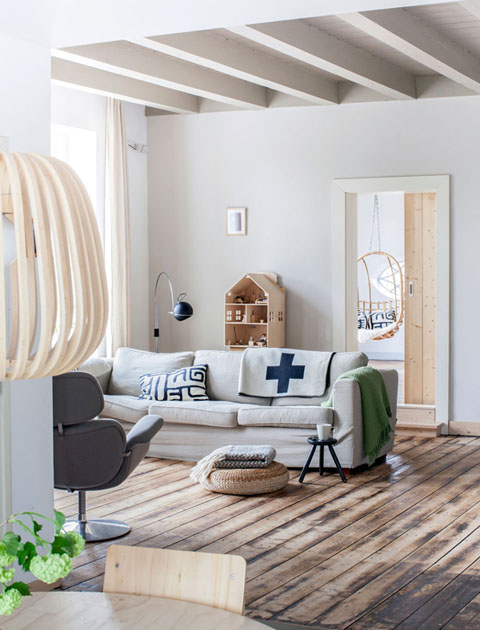 This beautifully renovated farmhouse in the Netherlands is truly inviting with its tranquility and beautiful light. Just a look at the pictures of this home tour and no doubts are left to the fact that the current owners envisioned their dream home unfolding before their eyes while encountering the century old building.
Renovating such spaces as farmhouses and converting them into modern living residences is a demanding task, however holding lots of rewards when finished. This is a fabulous example featuring overall the simplicity, easiness and natural tones and materials of the Scandinavian style, all taking place on weathered, wooden floors and evolving under the warmth and charm of large, exposed wooden beams.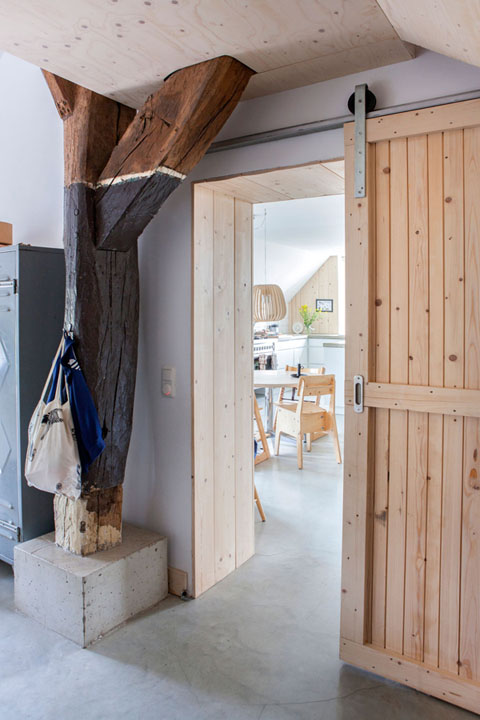 Little but sufficient and carefully selected furniture equip the living room and rest of the areas without crowding the rooms, allowing for tones of beautiful light to stream in and travel reflecting itself on the light colored walls, emphasizing the texture of materials like wood, wool, bamboo, sea grass and linens.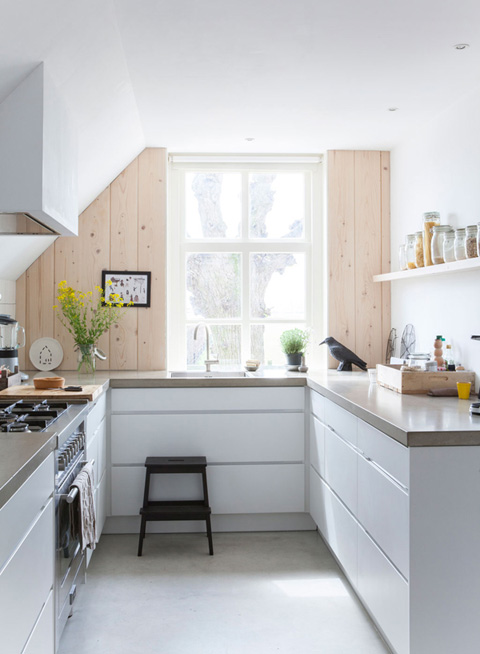 Not only texture but also patterns and tiny pops of color bring a cozy feeling and liven up the otherwise super tranquil atmosphere spreading in every room from the living to the kitchen, dining area, piano corner, bedrooms and bathroom.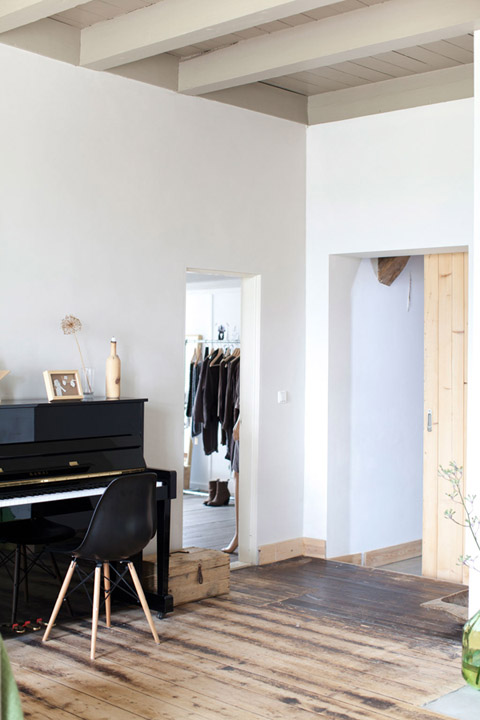 Concrete covers the floors in rooms other than the living room, such as the kitchen, entrance and what seems to be a very cute mudroom, where concrete is also used for a sink built next to the small window. I can clearly imagine happy family moments taking place here, don't you?
How would you like to be responsible for converting a similar place to a living residence? I think it has been since forever one of my secret desires…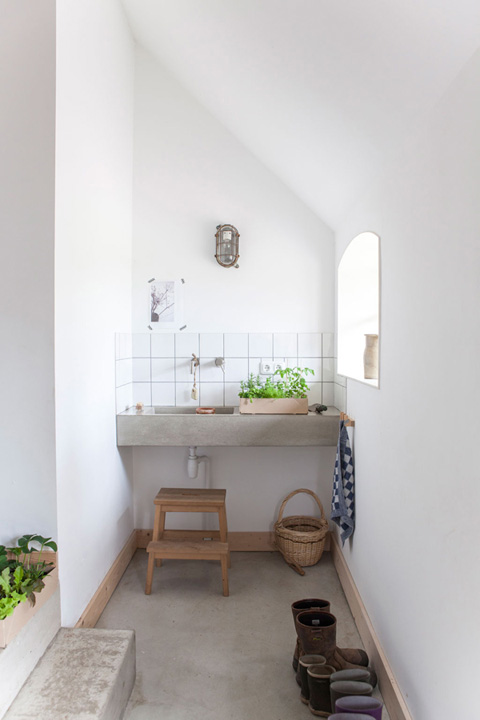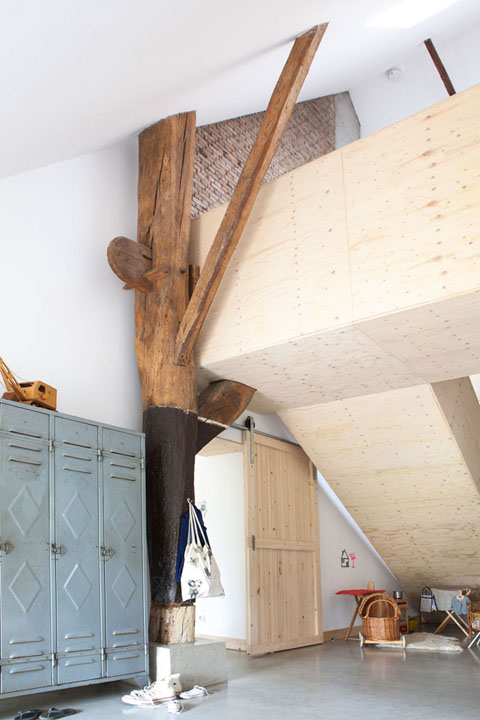 Styling: Barbara Natzijl
Photography: Margriet Hoekstra via vtwonen