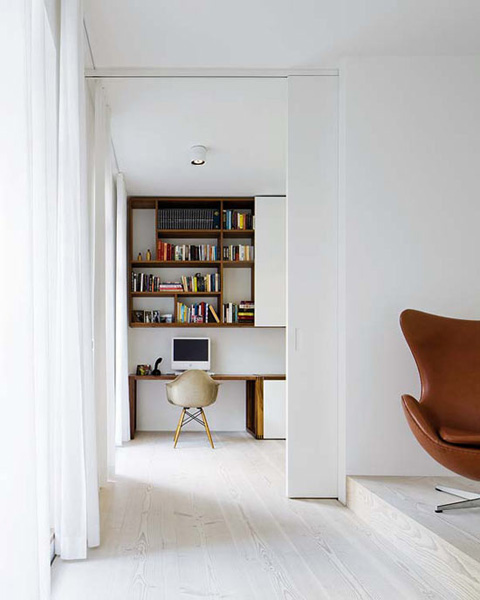 There seems to be a formula for the renovation of factories of late. In this genius transformation of a failing factory building in Berlin, Miethe + Quehl Architects have proven and even expanded the theorem.
The basic formula is to capitalize the amount of space by using very few walls and covering those walls and the ceiling with one continuous color. Next use the same luscious flooring throughout, in this case can't-go-wrong-with wide plank blond wood. Add in strong contrasting color to create focal points. Here that's done in the dining area with industrious black pendants, a dark stained farm table, and black chair seats. And this is where the standard formula ends.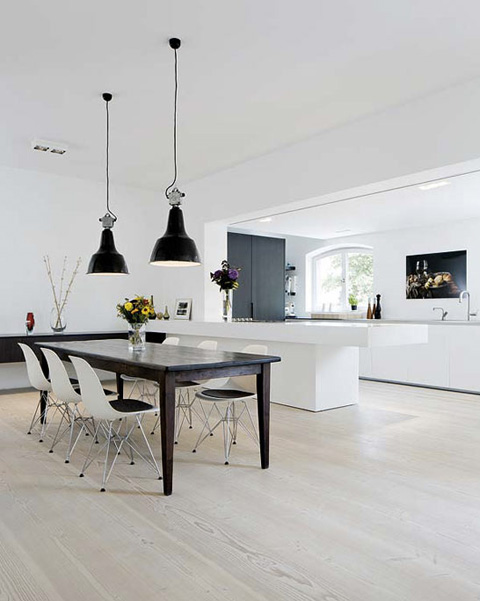 The new theory creates a stair with cantilevered limestone slabs and encloses it with frameless glass sheets. A floor to ceiling book case provides partial privacy and room definition between the kitchen/dining and living spaces. This is a brilliant and functional way to allow light to move easily. Even the swing is a clear bubble enjoying the view through the glass doors that lead to the garden.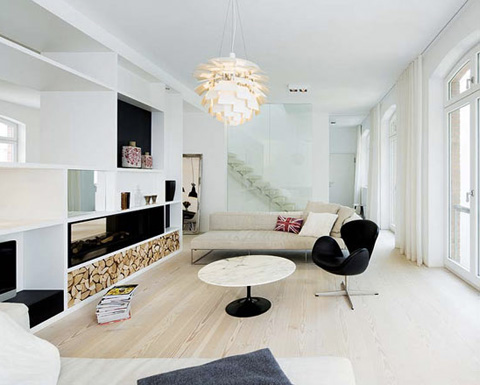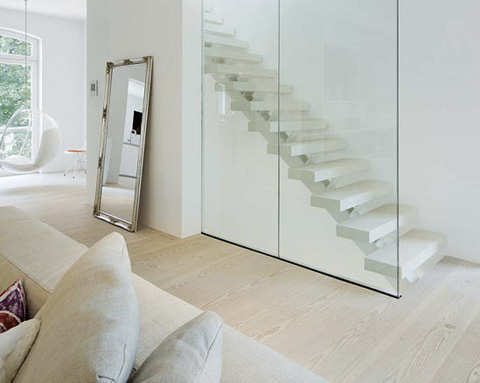 In the main bedroom a partial wall, no doors, thank you, separates the closet and bath. The wood and marble lined bath is crisp with a wall of mirror in line with the sinks on a dark wood counter. Topping the wall in the freestanding oval tub area with glass brings in daylight.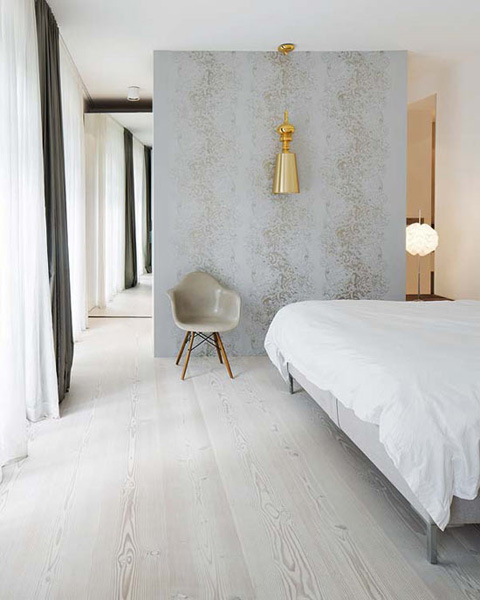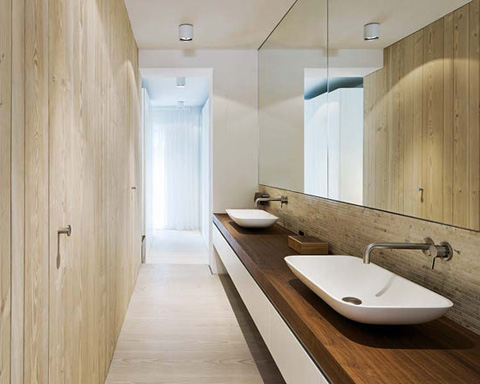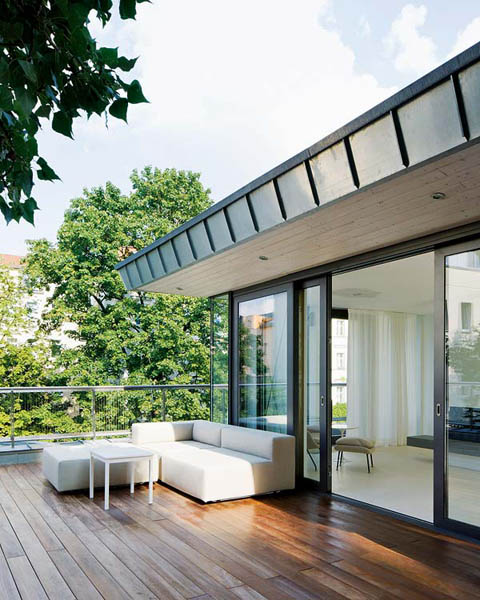 Architects & Photography: Miethe + Quehl Architects
via Nuevo Estilo