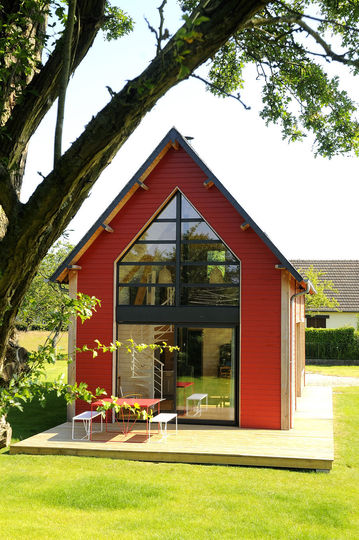 I can truly imagine myself loving life in this petite and pure country home. The geometry grows from every child's image of what a home should be – a rectangular form topped by a gable. In plan as well it's a simple straight forward arrangement of living, kitchen, bed, and bath. However, well executed simplicity hides the intense attention to detail that gave it life.
In this small holiday home, that simple gable form has been stretched in height. The living area gable end wall is all glass and the light streaming in accentuates the elegant structure and proportions.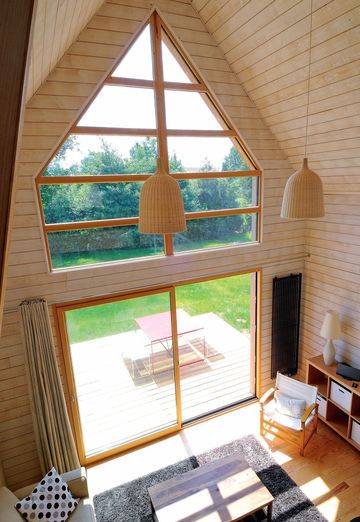 The entire space is wrapped in wood, a light wash on the wood walls distinguishes them from the wheat colored wood floor. The width of the wood that covers the walls and ceiling is perfectly scaled, modern, and not the least bit fussy.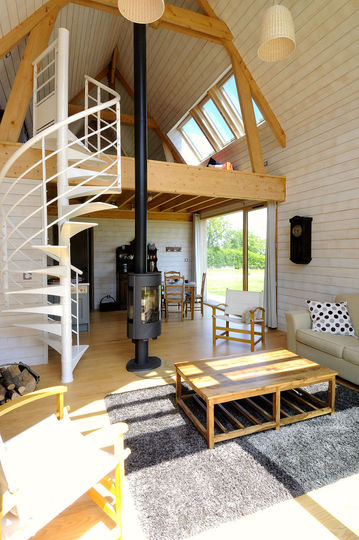 At the heart of the home are the cast iron wood stove and the kitchen. The perfect shade of warm steely grey covers the kitchen cabinets that provide just the right amount of prep space. A sleek stainless vent hood beautifully serves its purpose.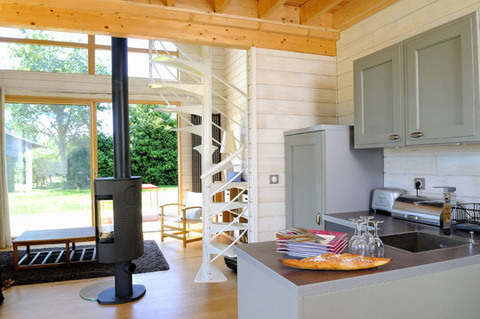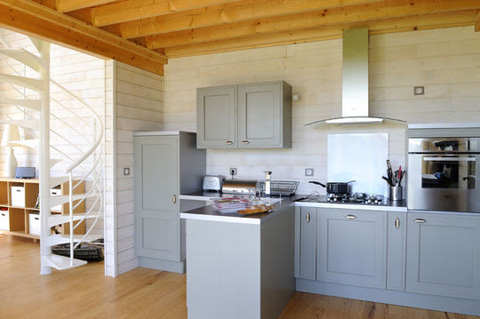 The bath continues the exercise in simple purity. A wall of square charcoal tiles lines the shower and supports a floating black sink cabinet while wood wraps the remaining surfaces.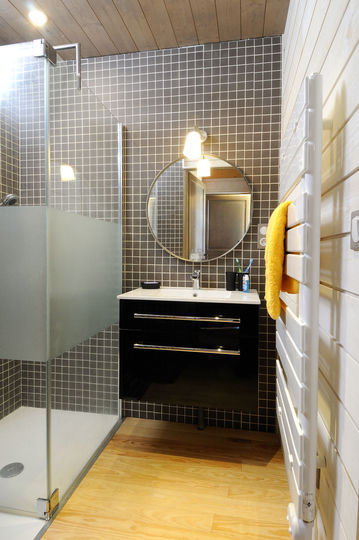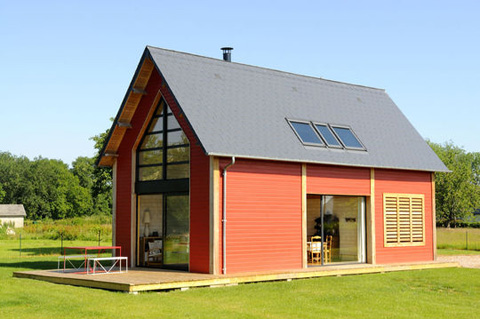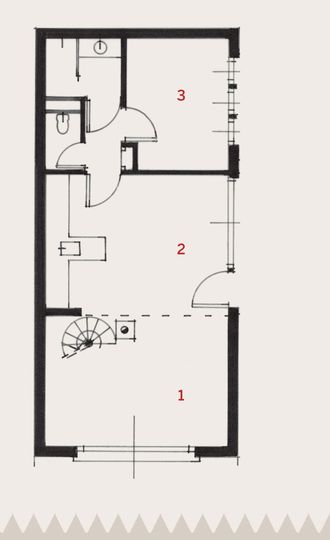 Architect: Beatrice furnaces
Photography: Vincent Gremillet Via Cote Maison