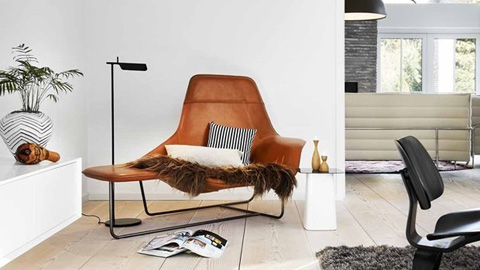 There are these houses that make us totally swoon all over them, simply cause they seem to tick off all essential points in our "my perfect house" list, other than the fact that well.. they are not ours. This gorgeous villa in Aarhus, Denmark is one of these houses.
I'm totally taken by the magnificent modern and minimalist architecture, brightened up by a calm yet energizing interiors, having used many mid century modern favorite pieces like the Eames chair and the Acapulcos at the veranda to name but a few.
This beautiful 320sqm family home, which was built in 2008 on the foundations of a previous building, is split in many different levels and surrounded by verandas. The exteriors are covered in thin long pieces of grey stone, a characteristic that I so much love for emphasizing the building's texture and clean lines. Simply stunning.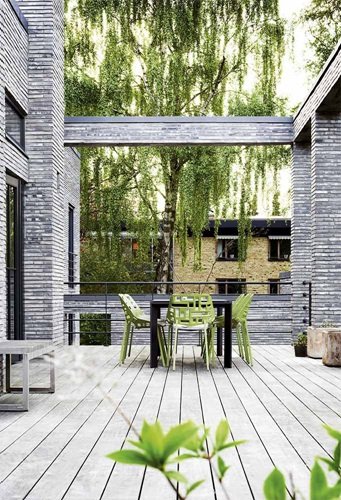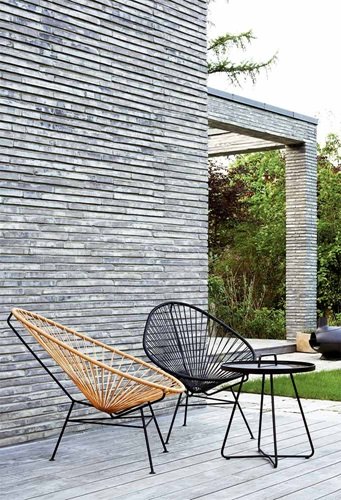 The same stone in a neutral beige color covers the wall above the fireplaces – there are two, one in every level. It is centrally placed between "walls" of vertical and horizontal windows bringing in tones of beautiful, natural light.
Gorgeous large wooden planks in mat cover the floors in the living areas as much as the bedroom, which is openly connected to its own bathroom, its area being defined by the the use of large square stone tiles in grey. The kitchen is built around an island with a surface made from Corian.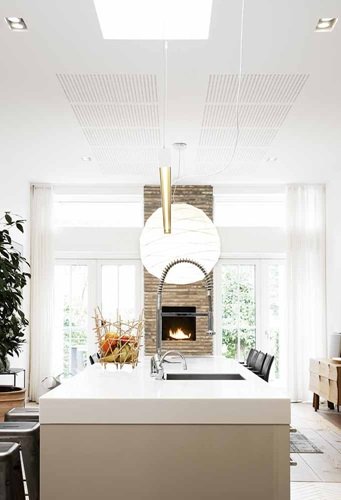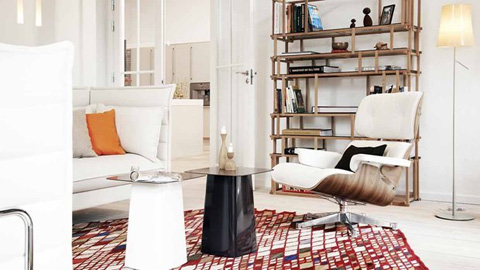 There is little I don't adore in this house, however my heart does skip a few beats when encountering one of the living areas: this one with the blue couch and the fluffy grey rug. Charming color combinations and a very understated artistic atmosphere prevail.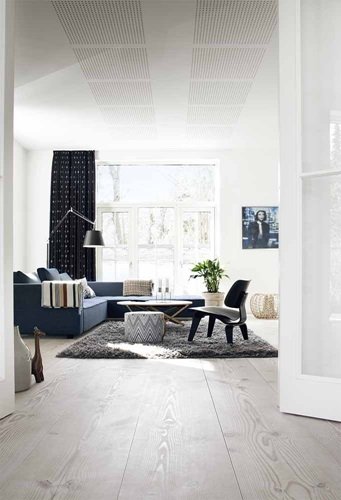 Carefully chosen furniture and accessories are found throughout the whole house and its exterior spaces. To mention a last detail I truly love, it is that elegant chandelier hanging in the center of the bedroom. And how about you? Which are your favorite elements in this house?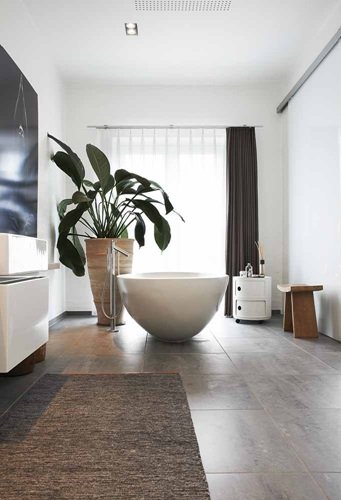 Photography: Stefan Vessel via Bo Bedre