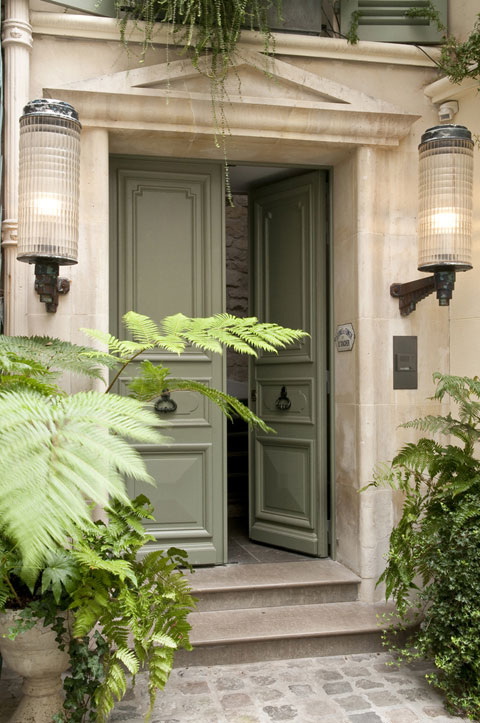 Ooh la love every single element of this glamorous Parisienne home. Each artistic yet functional furnishing is so expertly curated that it oozes elegance and style. Most importantly, a truly great design that engages all your senses as this does, seems to have been casually pieced together over time.
Let's start at the garden level, where the intricately lain wood flooring sets the stage for white-washed light-saturated volumes. I love how the sleek kitchen's glossy low cabinets clearly state that the social aspect of dining with friends is the most important activity here. A mélange of dining chairs in pumpkin and tomato gather round an enormous slate grey and metal studded table.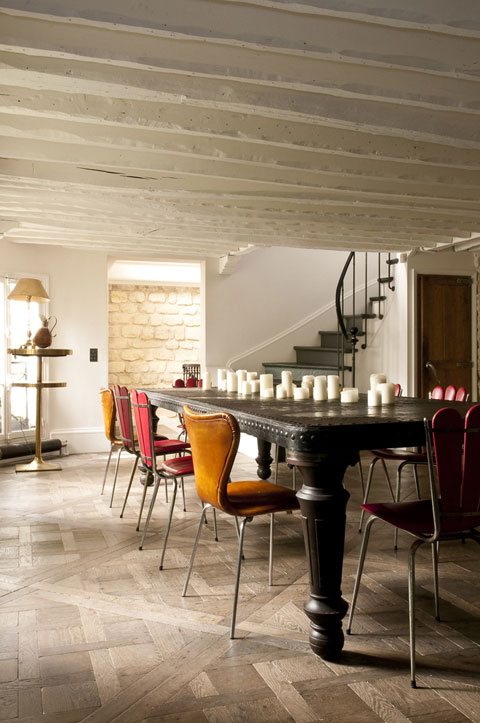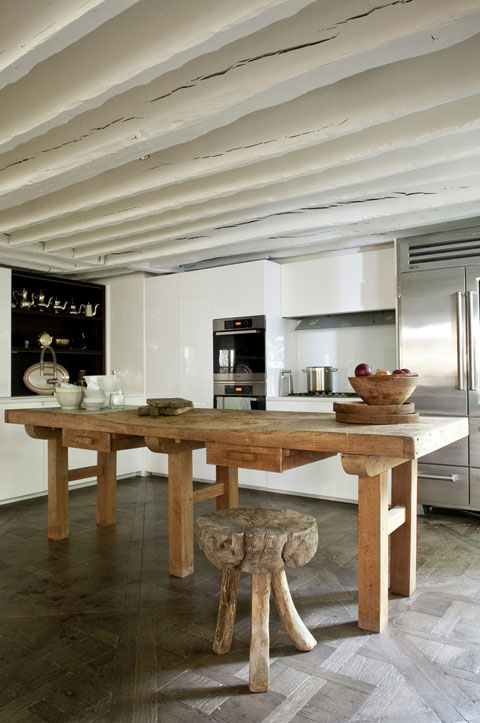 My absolute favorite room is the living area with a lapis lazuli velvet sculptural sofa from which I would never arise. Above it floats a mesmerizing portrait wearing peridot and black. Neutrals, metals, and textures complete the room and billowing white panels rest aside the windows to entice you to the lush and intimate garden outside.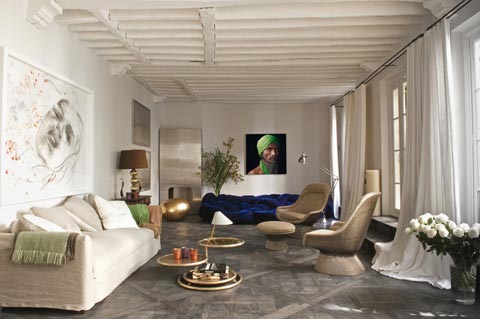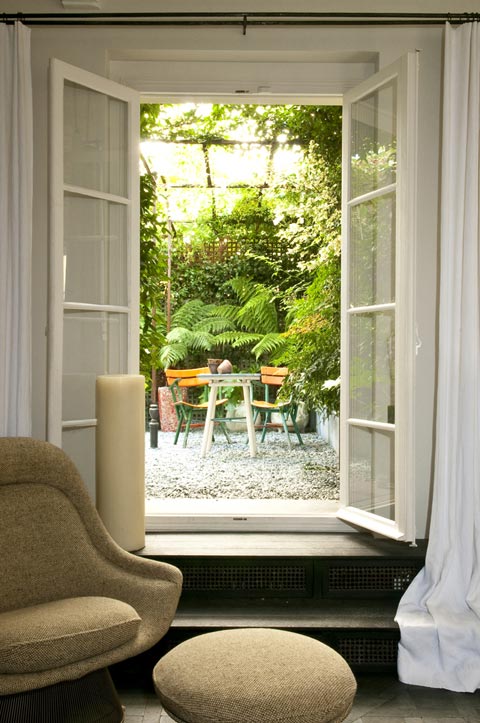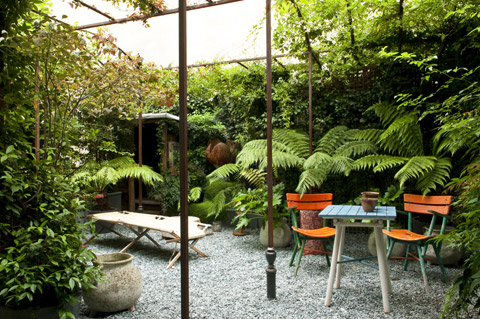 The children enjoy a combined sleeping and bathing room. The beds are tucked in to a colorful wood surround. Storage is behind worn metal doors. A long stone trough bathes under an ornate oval mirror.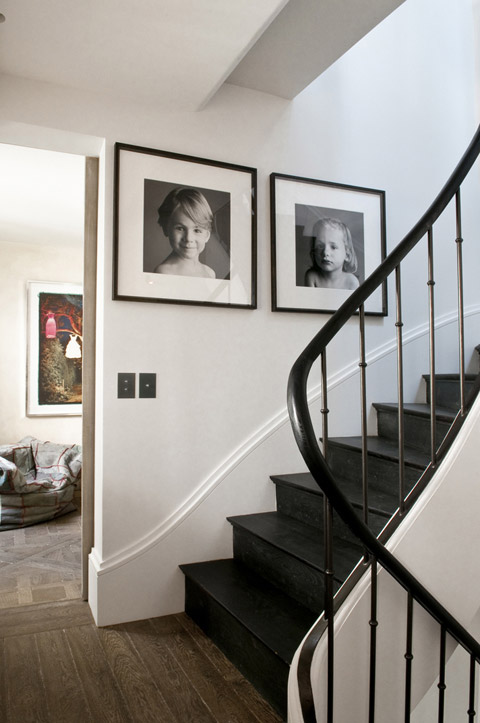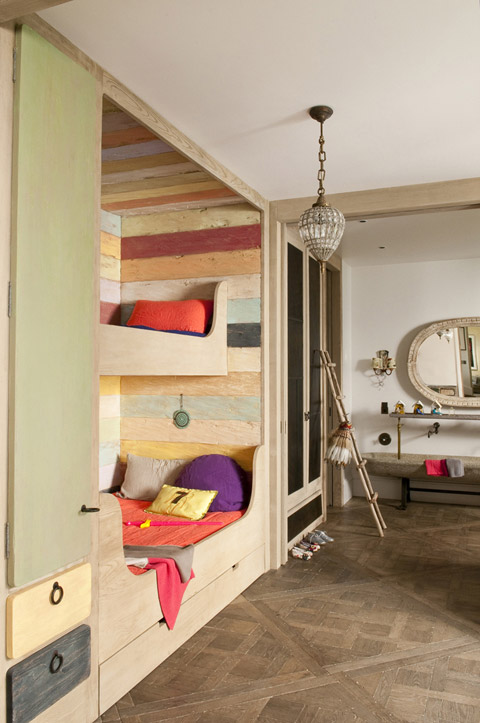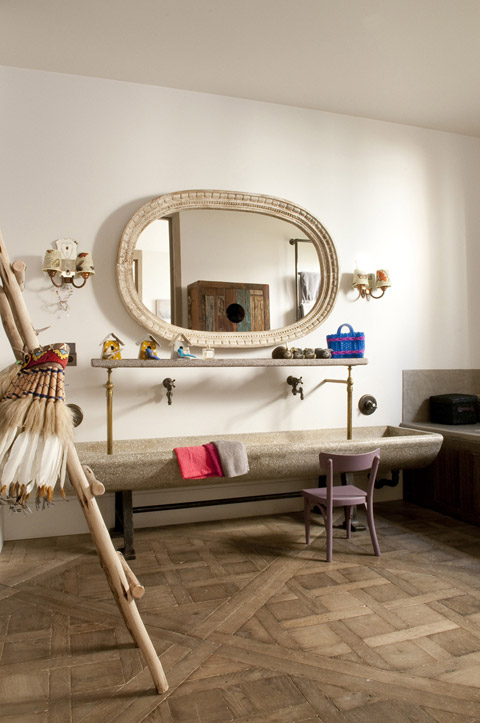 The bedroom suite upstairs will sweep you off of your feet. Center stage is an enormous tub, surrounded by a white marble sink that deserves its own show. A mix of metals and the charcoal wood floors would suffice for most of us. But wait…there are cabinets fronted by weathered mirrors and the shower is framed by a pair of ornate iron screens.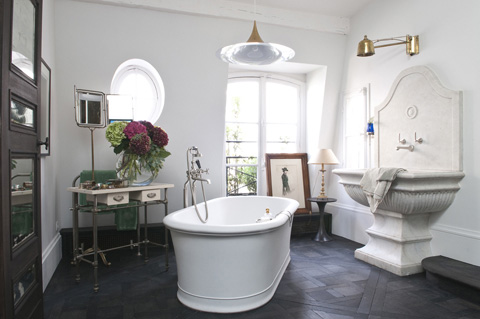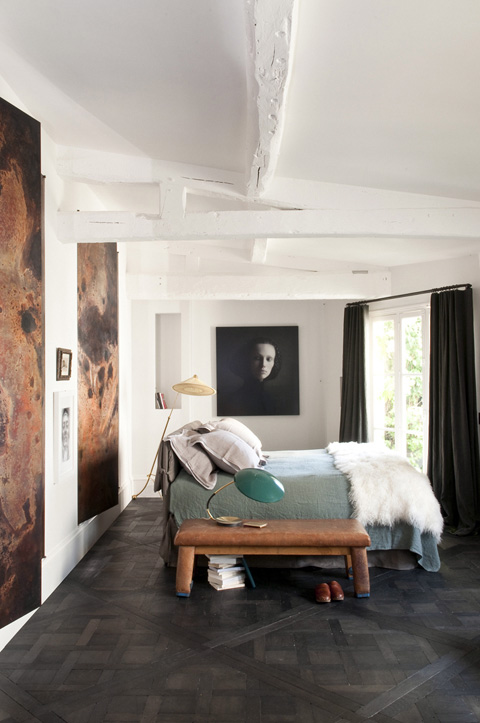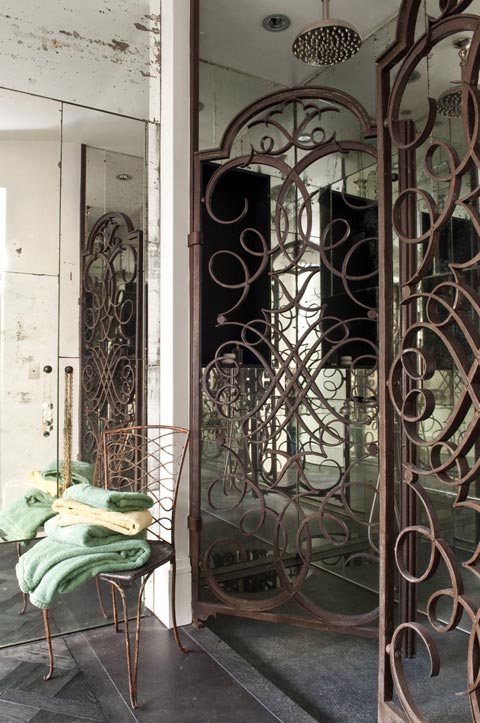 Architects: D.Mesure
Photography: Stephen Clement.