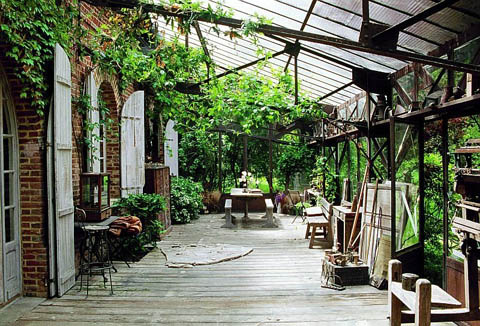 I'm certain this French country home has been plucked straight out of an earlier time. A time of abundant joy in the bounty of the seasons, picnicking in steamy grassy meadows, reading a book for hours stretched out under an expansive shade tree. This artist's retreat is truly irresistible.
A covered porch, meaning roof and vines, framed in open untreated iron rests gently against the brick facade. You could spend an entire day here creating, lounging, or dining with friends at the welcoming wooden table that's clearly been part of many soirees.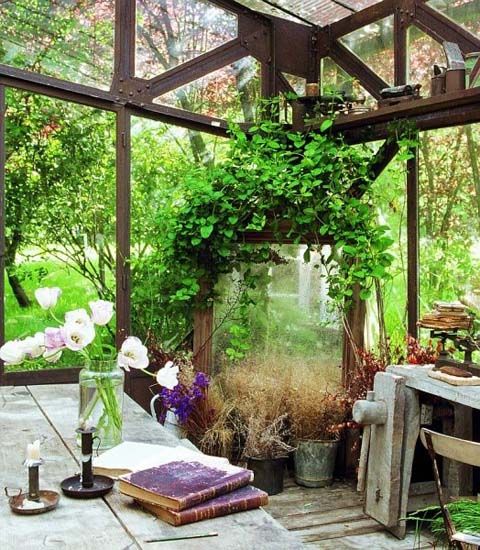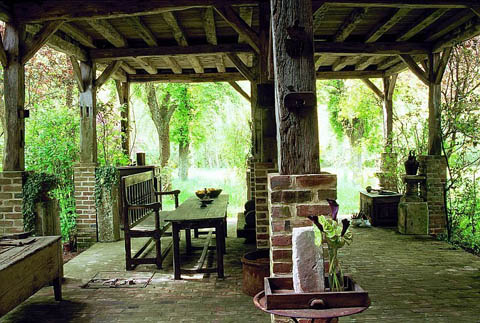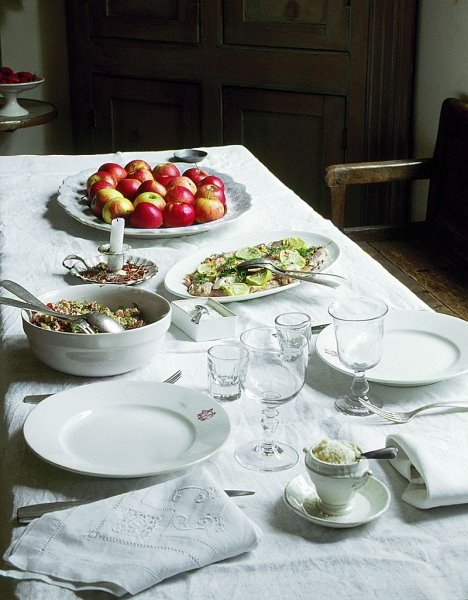 Pass through the large shuttered and arched doorways to a sunbathed space open to the grey wood framing above. The walls are dressed in crisp white while every furnishing was bleached by the sun and softened by age. The kitchen is defined by an enormous arch and simple unfinished wood shelves. The light flooding in is enviable and combined with the open space, is perfection for the artistic resident.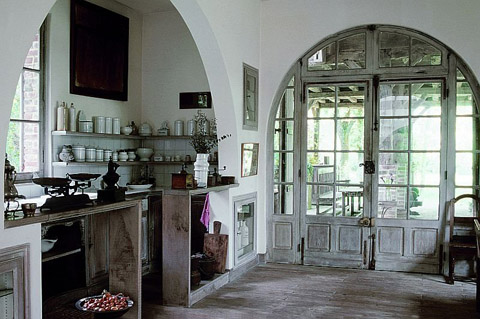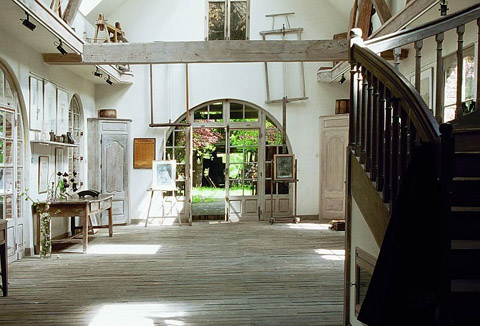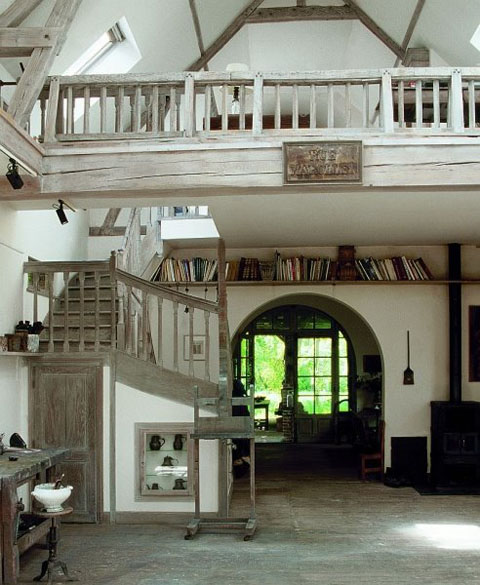 Up where you can touch the rafters are a sky lit lounge and bath. Simple worn wood chests in a whole family of colors nestle in next to the iron and glass table and open wire chairs. In the bath a rescued, then mirrored arched window acts as a screen under the sky light.