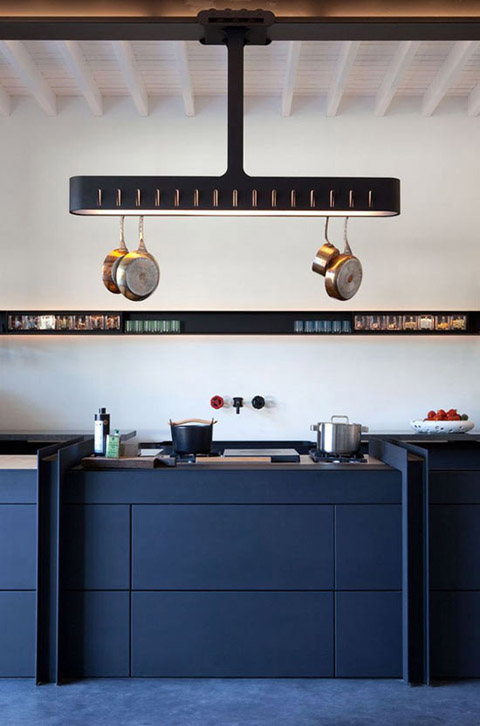 This traditional chateau in the Burgundy region of France houses a guest suite for four under its slate covered gabled roof and a secret within its chambres d'hotes (bed and breakfast) walls. Constructed from the 17th to the 19th centuries, the buildings of Chateaux De La Resle have been renovated and transformed in to a luxurious retreat.
The main building's interior gives up its secret the minute you walk inside. Looking for elaborate design and luxurious gilding, intricately carved moldings, portrait lined walls, and marble statues? You won't find them here. Instead you'll find a modern luxury created by the new owners.
Original stone walls are smudged with a chalky coal grey and trimmed with tall and plain wood trim in fresh spring white. A curvaceous modern spiral stair takes you to the guest suite upstairs. Every need is beautifully fulfilled here including a sleek kitchen, dressed in the same smudgy grey. Wood cabinets at the kitchen end provide storage though are better known for their artistic appearance.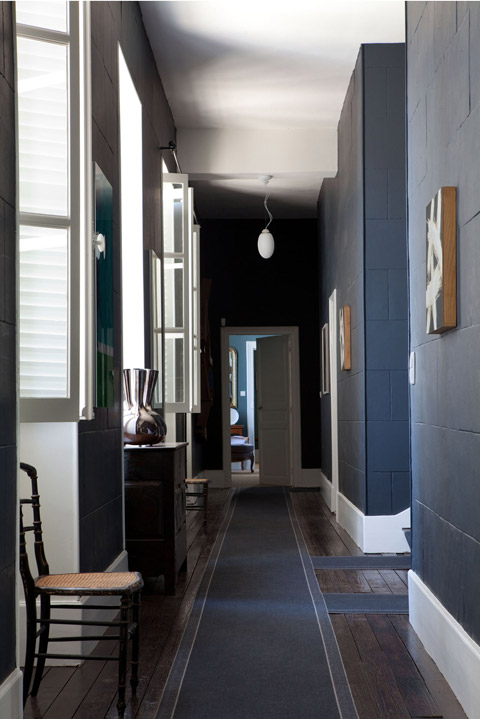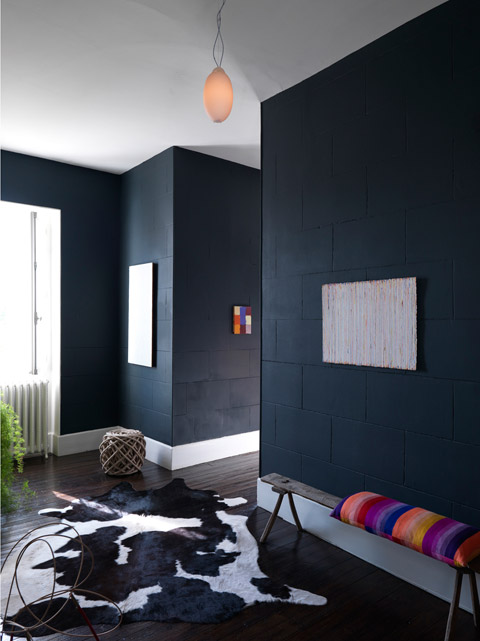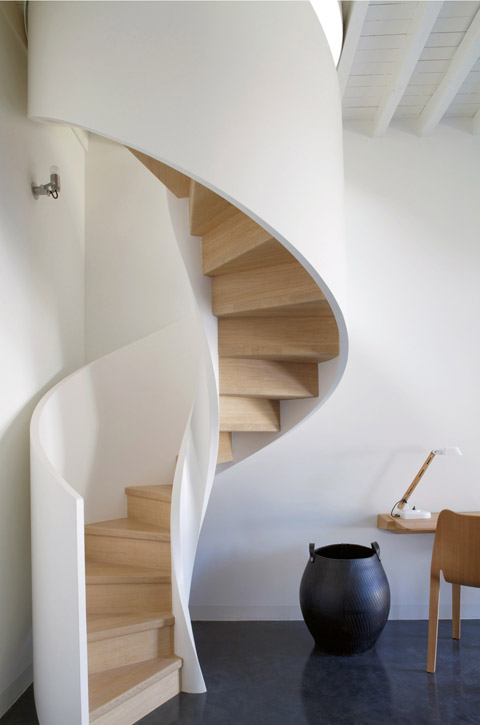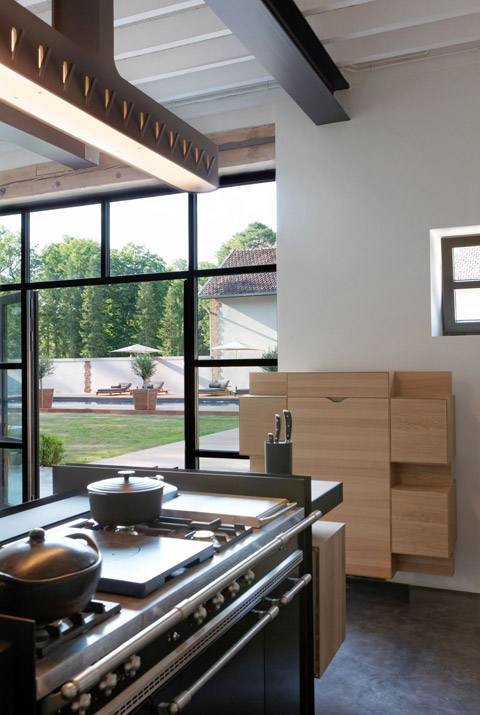 Bedrooms on opposite ends of the gable rest easy under the strength of the exposed timbers. The rooms are sprinkled with the owner's collections of modern functional art, the perfect blend to allow each piece to shine. The bathrooms are black tile floored havens with Agape's Viesque tub and wash basins. Ooh la love!