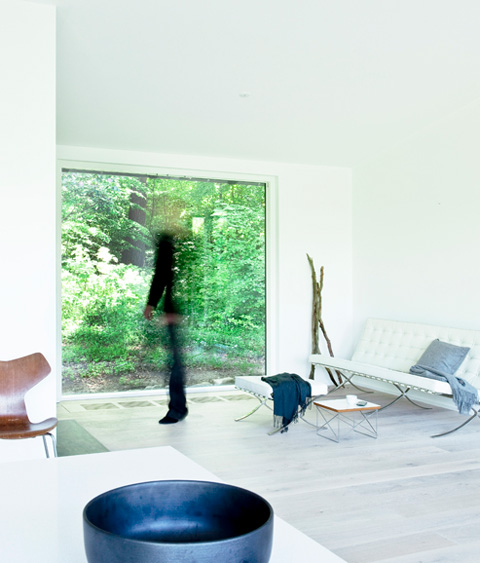 In a forest near Copenhagen, Norm Architects have designed a home that thrives through its forest surroundings. The home's shape and palette are simple and sophisticated and crisp. A two story classic gable shape swathed in white inside and out, frames nature in vast expanses of rhythmically placed windows.
The bright day lit rooms are all grounded by wide plank blond wood floors, save the bath that is enriched by huge black tiles as if it's a deep reflecting pool. Each room's minimal furnishings are classics from a white leather covered Barcelona sofa and ottoman to the Eames Eiffel dining chairs.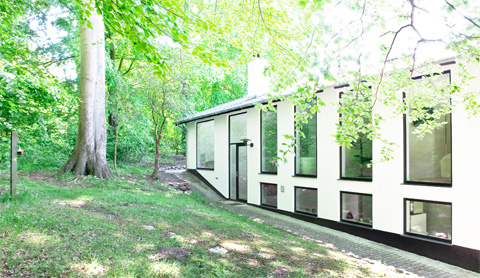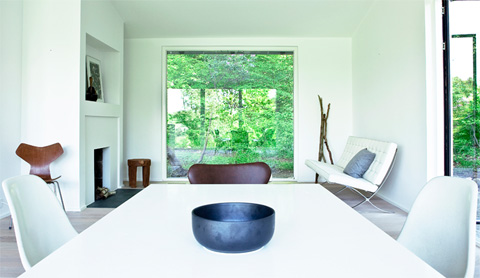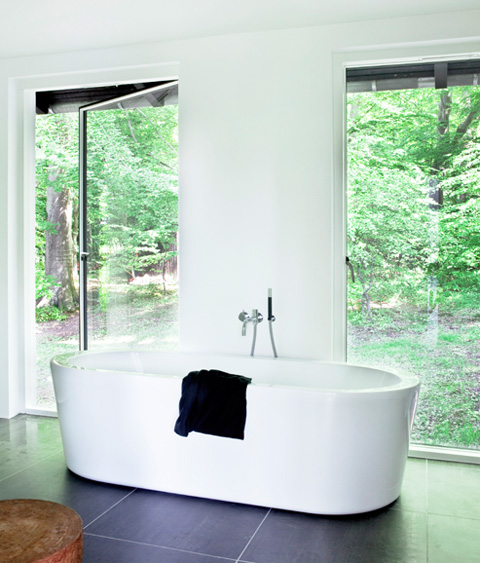 I love how the fireplace is unadorned and detailed only with a slight recess around the fire box and a deep niche above. That recess is also used at all of the windows, creating a delicate frame around the ever changing kinetic art of nature outside. The narrowest white trim is used at the wall base and door openings have shed their typical trim to create a flow and movement on the home's interior as well.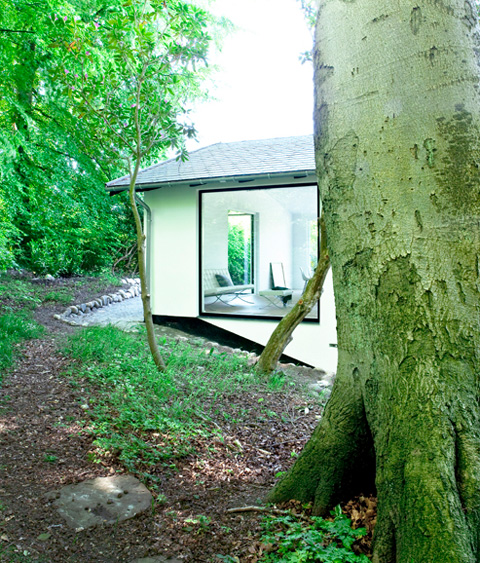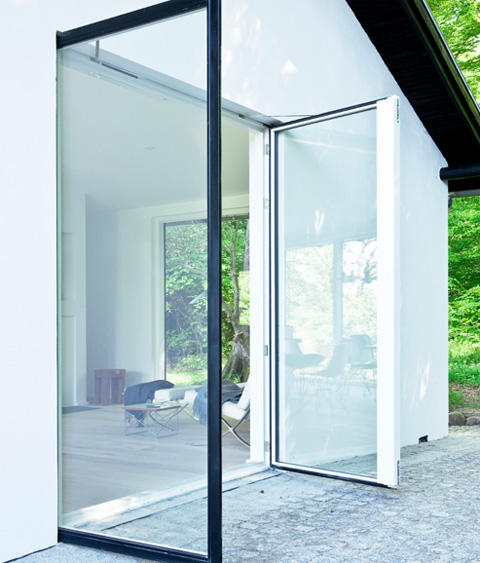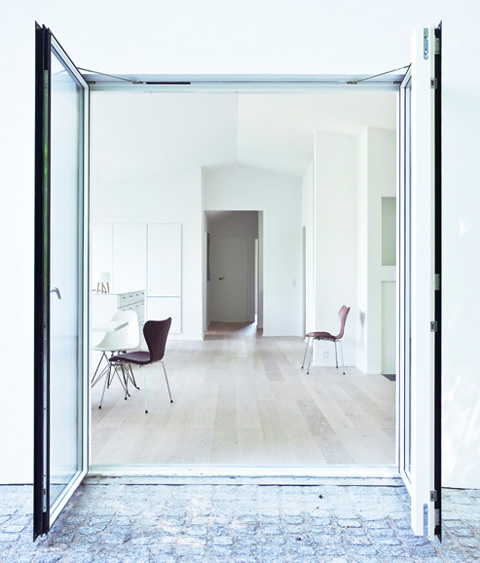 The kitchen, adjoining the living and dining, enjoys a full length and full height wall of windows. I've always wanted a kitchen with just an island, a sleek everything you need island, like this. I love how there's generous space to move around it and the view makes this kitchen perfect.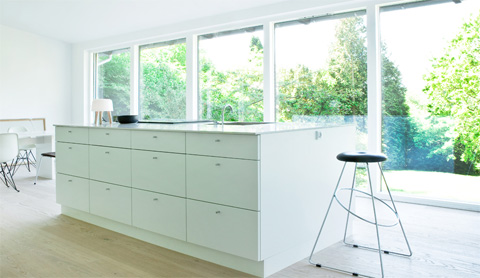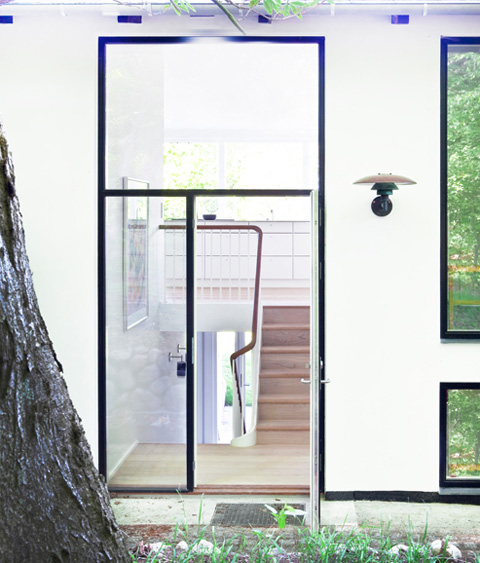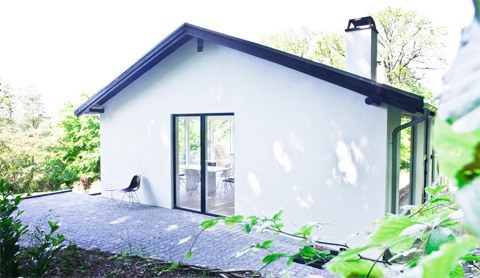 Architects & Photography: Norm Architects