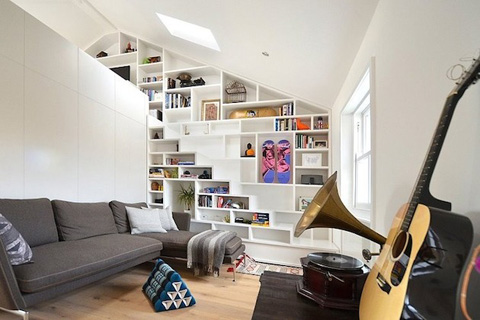 I'm always impressed by the clever use of a compact space. And I'm even more impressed when providing all the creature comforts you're left with the luxury of volume and room to breathe. In this gabled space bathed in white and light from sky lights above and windows on both sides you'll never feel crowded.
A central white clad box stylishly hides storage and a lovely modern bath with all of the amenities and a bright yellow tiled wall in the glass faced shower. What the bath lacks in day light it makes up for in gloss and mirror and reflections off of the sunshine yellow tile. On the kitchen side there's even an inset open cube to keep your espresso machine at the ready.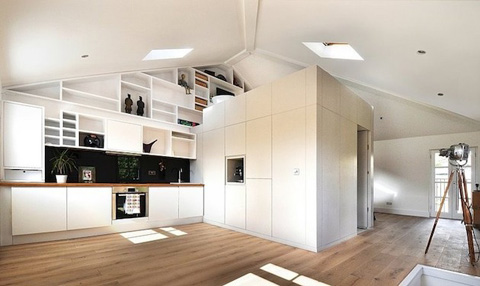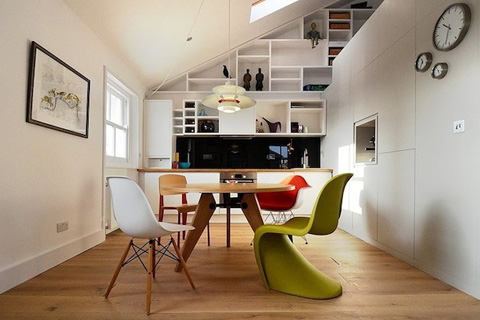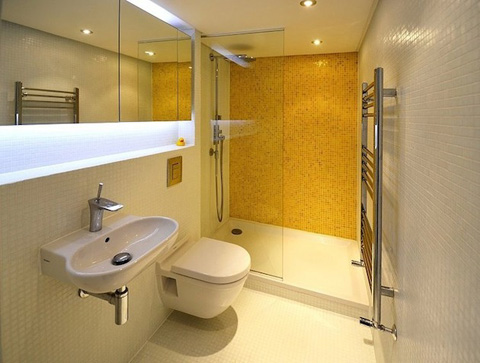 The gable end wall is lined on one side with base kitchen cabinets and on the opposite side with open shelving that doubles as the stair to the sleeping loft above. Top the remainder of the wall with open white boxes of varying sizes and your storage becomes a display.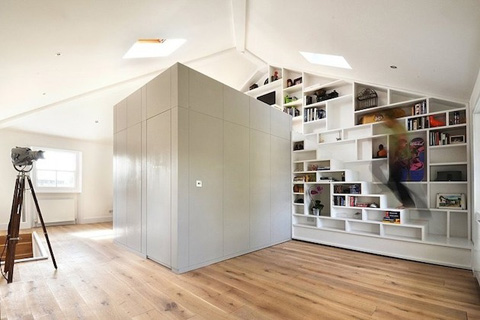 The bed is cradled in the top of the loft where you'll find a built in desk. The actual area is small though it feels spacious with the ridge line of the roof above and the sides that open to the living and dining areas below.
Furnishings are always important and when they are minimal their careful selection is key. Mix up a few stylish colorful mid-century modern pieces from Eames and Panton and you can't go wrong.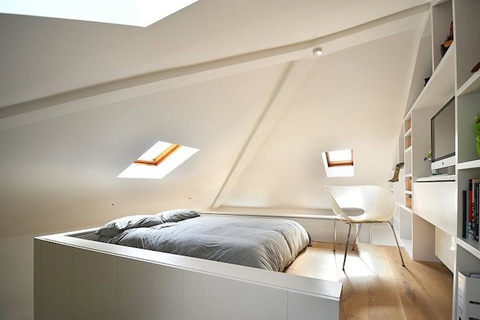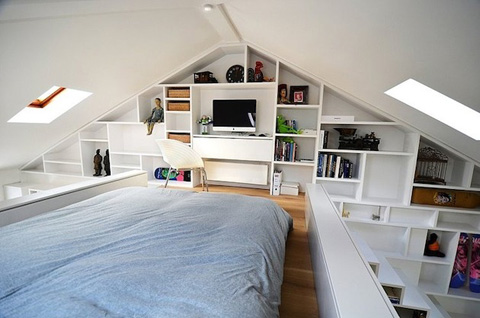 Designers: Craft Design Co.
Via inthralld