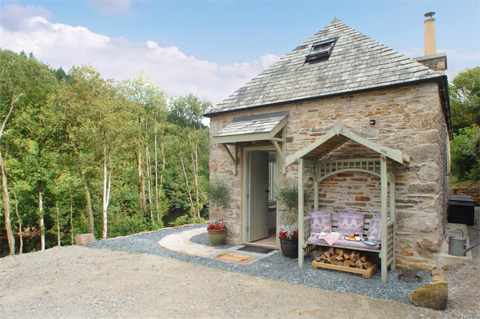 What a dream to have found these derelict stone cottages from the mid-1800s and to have restored them to be enjoyed by today's lucky travelers. Now available as luxury vacation rentals, the twin cottages rest on the shores of Cornwall's River Tamar and were originally homes for workers on a large estate. Local craftsmen rebuilt the thick stone walls and installed new slate roofs. The real magic lies inside in the charming, bright, modern interiors.
The cottages are identical in plan, offering a main floor lounge, kitchen, and dining, and an attic bedroom and bath. Each has a generous patio for lounging riverside. However their styles are distinctly different, offering guests an expected choice in the traditional style of Little Gillyflower, and a surprising modern flair in Little Otterling.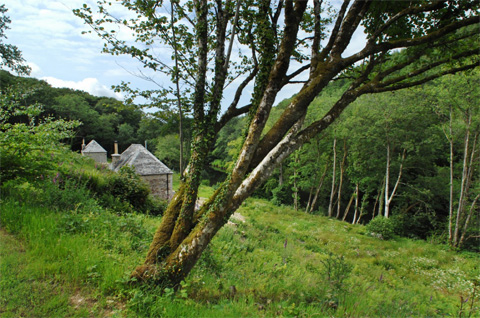 The kitchens are compact and open to the dinette and lounge and warmed by cast iron stoves. Little Gillyflower's floors are large sandy stone tiles and her furnishings are fresh and floral and bursts of pink scatter throughout on cushions, bedding, and towels.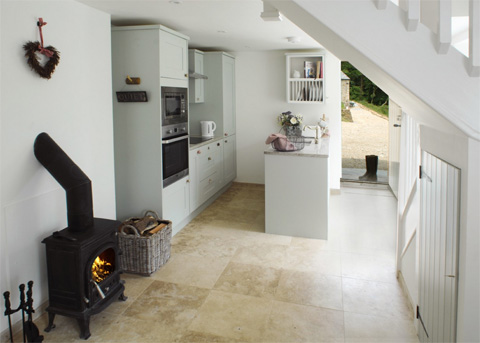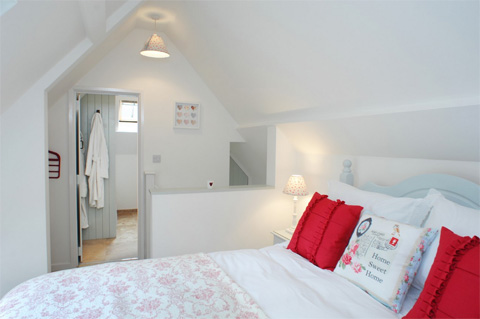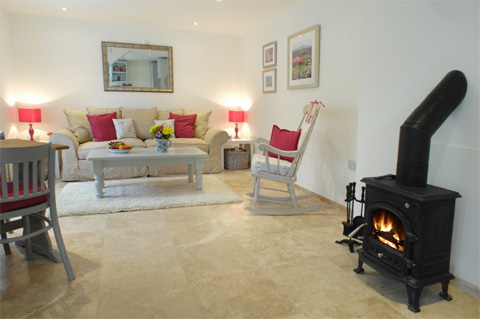 Little Otterling is more daring with charcoal black flooring and modern elegant furnishings. Even the cast iron stove here is rectilinear while the stove at Little Gillyflower is curvaceous. In the attics sky lights brighten the modern bath and bedrooms. Vessel sinks and modern fixtures remind you what year it is. Carpets make the bedrooms feel cozy under the slope of the gabled roof.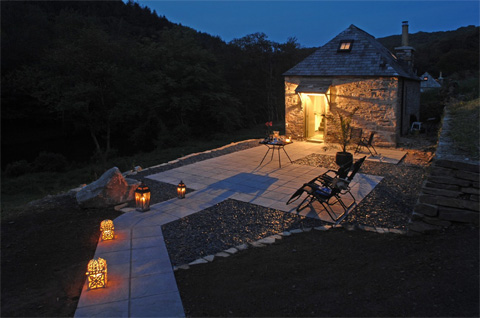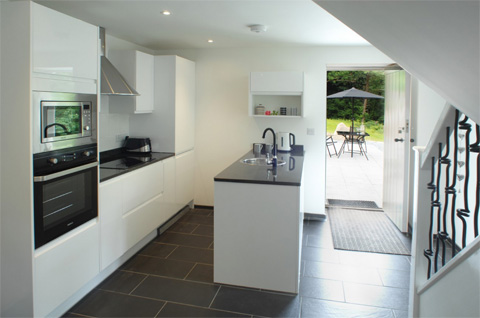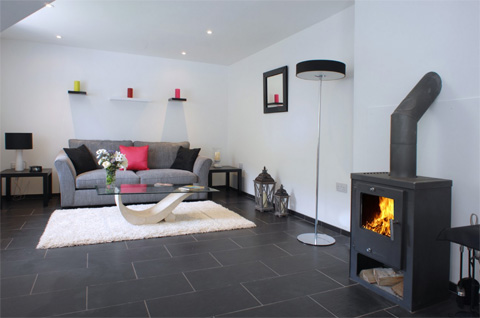 Photography courtesy of Unique Home Stays.