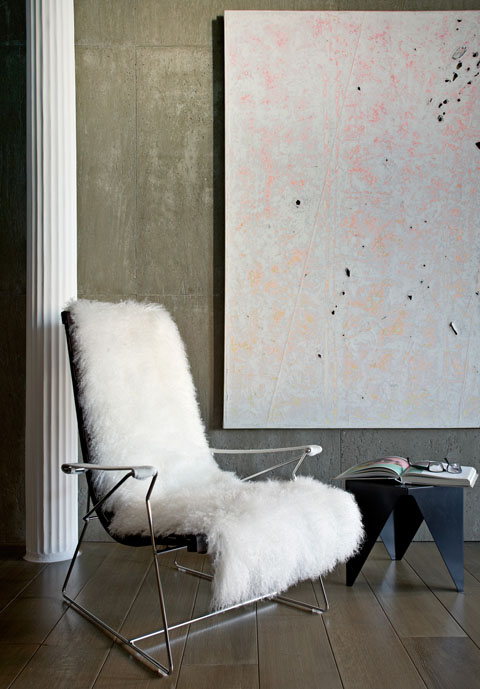 This sophisticated loft is fittingly styled for a man who shares the name of its location, Bond Street. James Bond would feel right at home in this smooth, elegant, subtle space. It's like a finely tailored suit that changes its accessories from room to room. The urbane warm grey monochromatic palette of ashen wood floors and rough concrete walls is punctuated by crystal and mirror and velvet and fur.
The open plan living, lounge, dining, and kitchen are generously proportioned for entertaining. Low silvery linen modern sofas on gun metal legs seem to be all about business. The relaxed corner lounge is lined with windows to the ceiling on both walls. Here a cloud like sofa with chaise rests on a silky dove rug. Pillows and throws, even one of llama, justify your relaxation.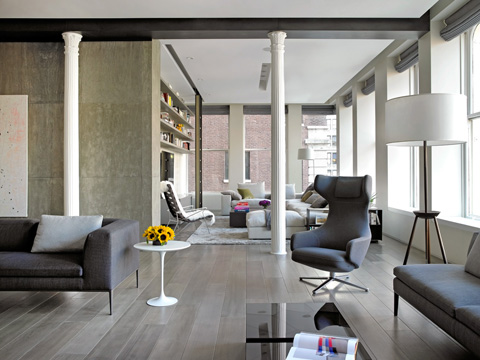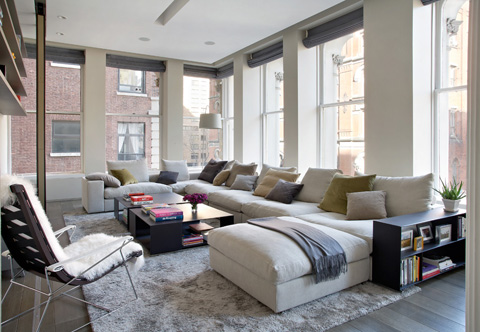 Fluted white columns with Corinthian capitals are subtly contrasted with the rough concrete walls and black wrapped beam they support. In the living area they appear to be on display with the modern art that they frame.
Thick walnut slabs top four benches and the muscular dining table with its chamfered edge and precisely grooved detailing. Upholstered modern chairs at the table ends sport a persimmon interior. The kitchen is one wall of sleek glossy cabinets and all the latest cooking technology. A low island conceals the oven while displaying and chilling wine.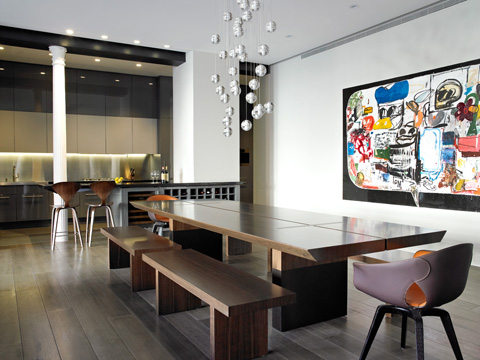 The bath is a refined and tailored blend of steel and glass and mirror. The white oval soaking tub pops from a smoky steel wall and the vanity is a pearly exquisitely crafted piece of functional jewelry.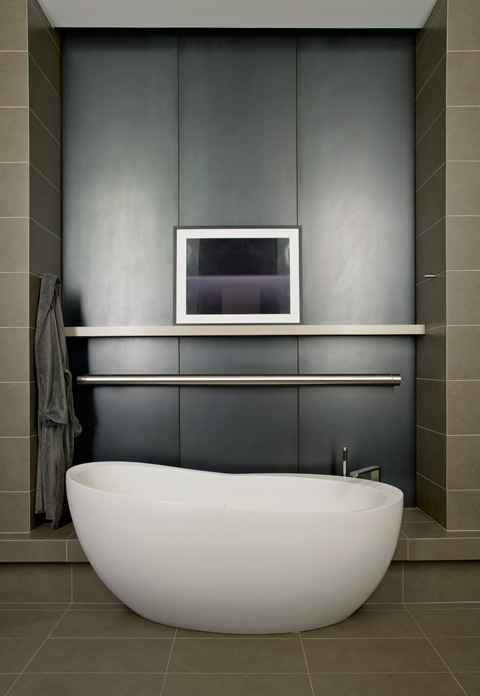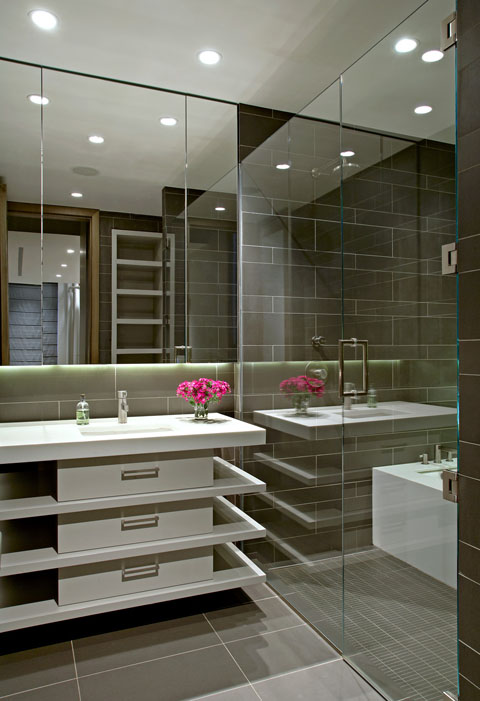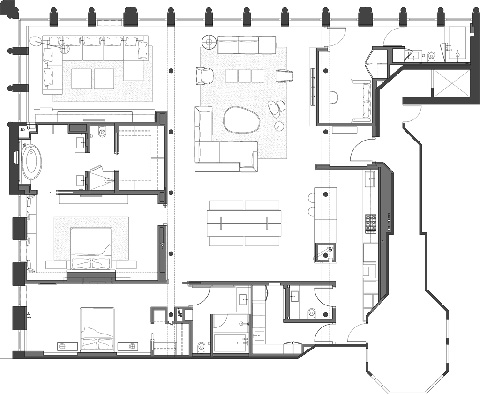 Architects: Axis Mundi Design
Design Team: John Beckmann and Nick Messerlian
Photography: Mark Roskams