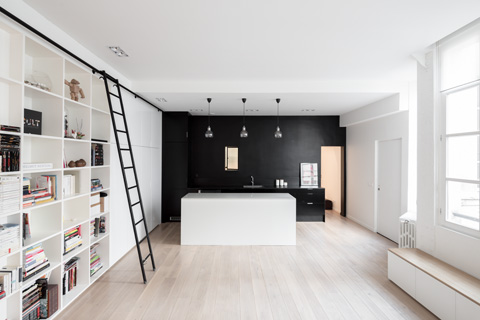 Of course Paris is one of the highest priced real estate markets on the planet and space is certainly a premium. For those with small spaces, you'll find the great ideas used in this former factory loft simple and effective. Let's say you have one wall of windows in a long rectangular flat. You require two bedrooms, one bath, and an open living and kitchen and dining combo, as well as a work area and plenty of storage. Any way you look at it, you should definitely check out this wonderful design of architect Lina Lagerström.
Six of those tall lean and fabulous Parisian windows flood the shallow space with light. Both bedrooms share one end of the flat and opposite lie the closet and bath. The central open living area has a black wall and black kitchen cabinets that add depth and drama to the otherwise neutral home.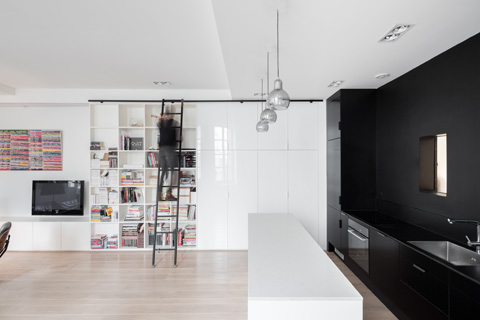 The lengthy interior wall is covered in floor to ceiling white book cases and cabinets – some open and some concealed beneath handle-free flat panels. Across the wooden floors and under those fantastic windows stretch wood topped white enclosed storage units also known as window seating. A desk with additional pull-out work surfaces tucks in to the corner with a window to call its own.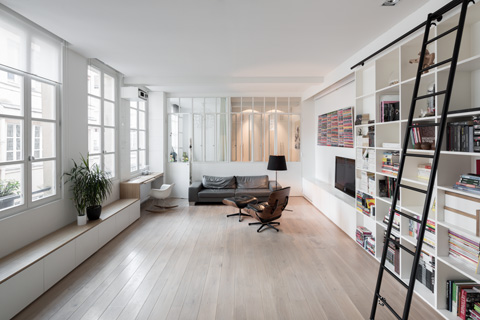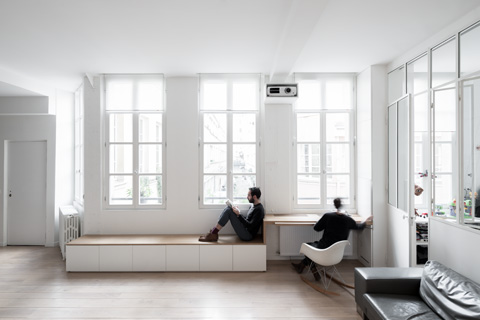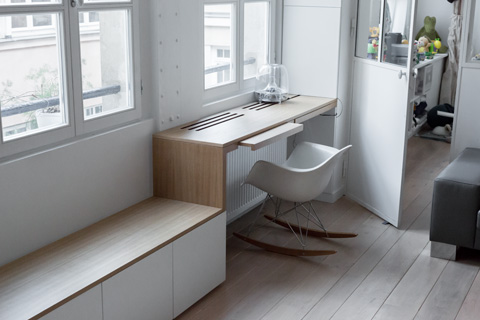 The tiny child's room benefits from the last two windows and more built in storage. The parent's corner bedroom is naturally lit with a wall of operable windows that spill on to the open living area. These windows visually increase the size of both rooms. The bath is lined with glossy white tiles, ample artificial light that bounces off a room length mirror, and unfussy details to make it seem bigger than it actually is.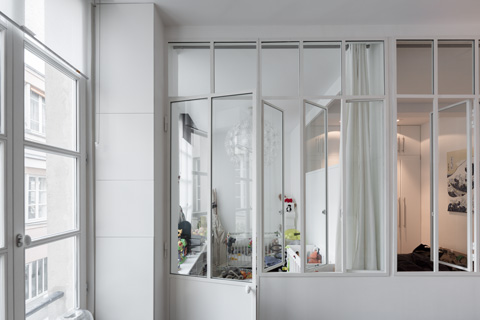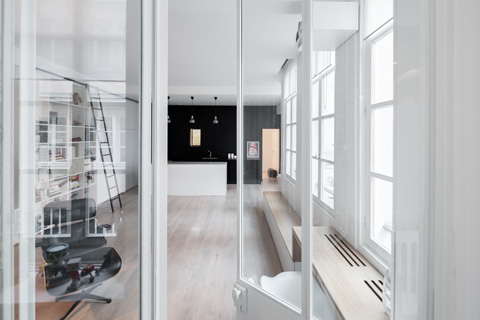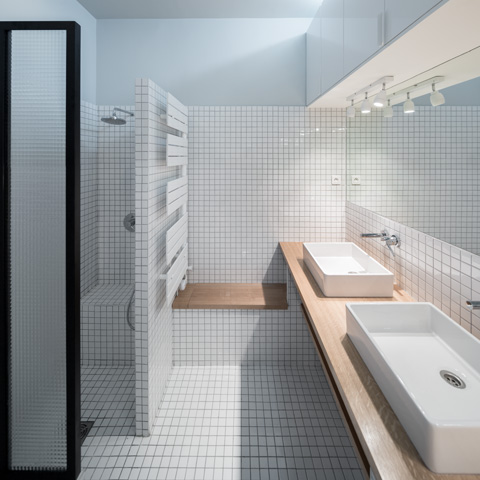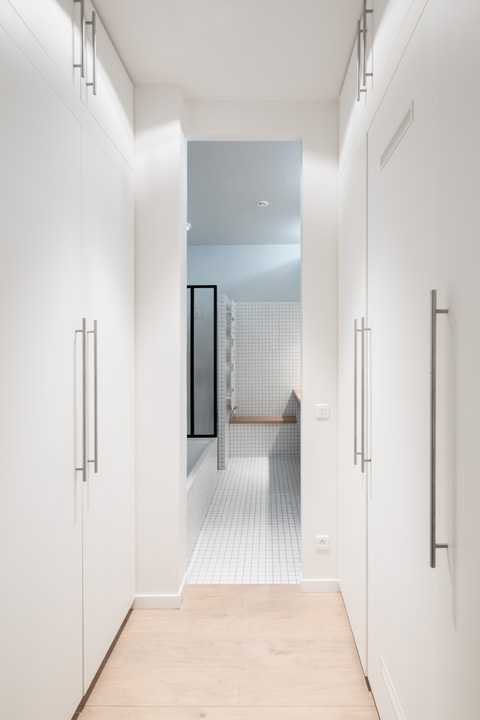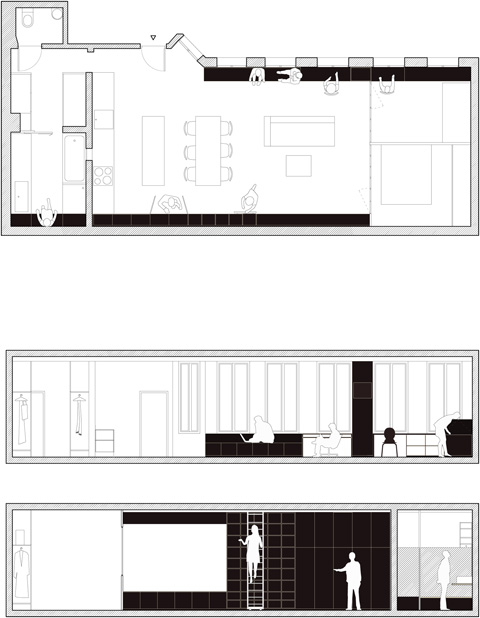 Architects: Septembre Architecture
Photography: Maris Mezulis.