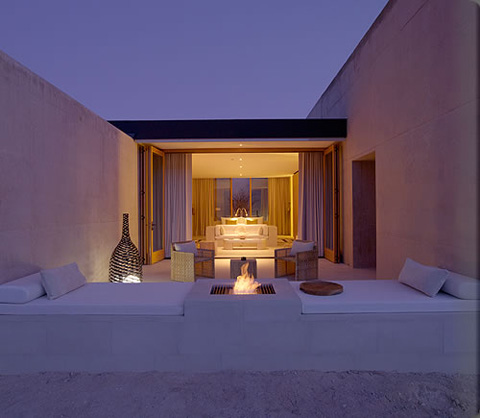 In southern Utah there exists a resort that has emerged from the landscape, and for the appreciation of that landscape. Amangiri rests on 600 acres in a sheltered valley and it offers an exquisite range of suites and amenities. Every last detail is designed to immerse you in nature while enjoying understated luxury.
You enter your private suite through your very own private court yard. Enclosed by a tall modern wood lattice and thick concrete walls, your exclusive patio has a dining table and chairs. The entry wall to your suite is full height glass doors and windows. A wall of glass doors on the opposite side gives a breathtaking and expansive view of the mountain, plateaus, mesas, and spectacular sunsets.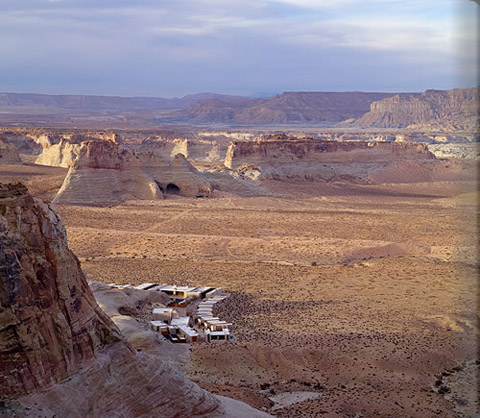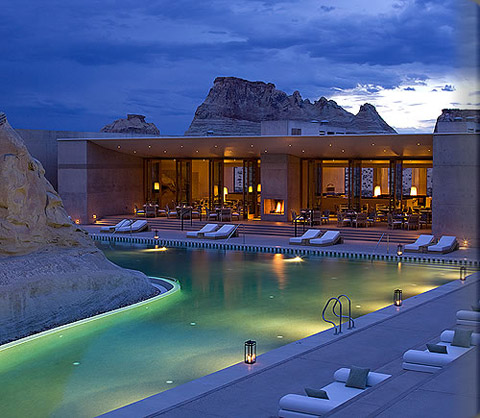 Each suite's interior is formed of smooth concrete walls and heated concrete floors. The furnishings are absolutely minimal, modern, and neutral. A built in writing desk, platform bed, and sofa combo rises from the floor and faces the view outside.
Of course the wall of doors opens completely to your personal patio with its own small fire pit. Wardrobes of wood separate the baths from the living areas. The separate charcoal tiled shower and bath is like your very own secret spa.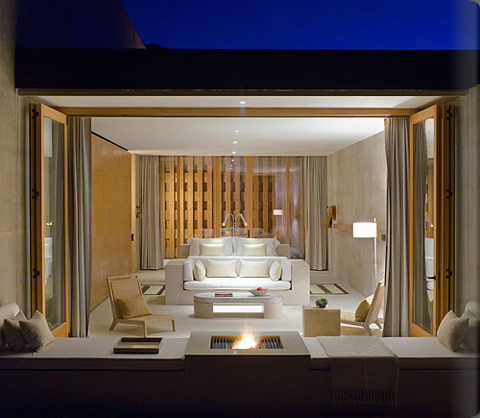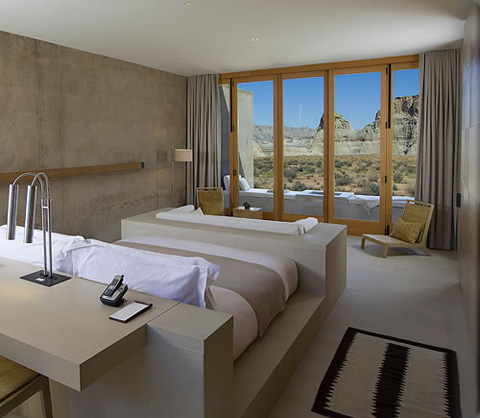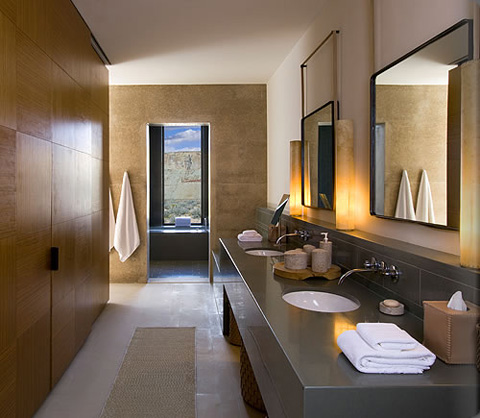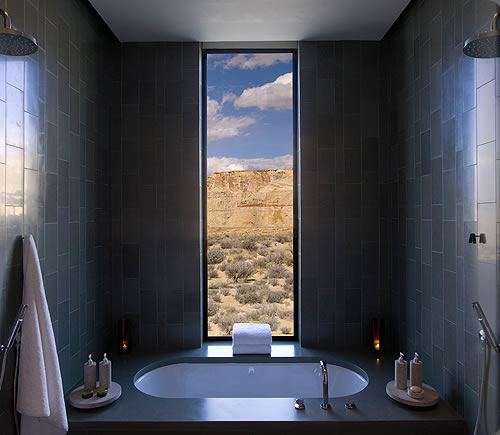 You can choose your suite based on what view you would enjoy most, or perhaps you'd like a private pool, or a personal roof top terrace, or all of these. The privacy felt within your room will bring you peace and put the world in proper perspective through the resort's superb focus on the restorative qualities of nature.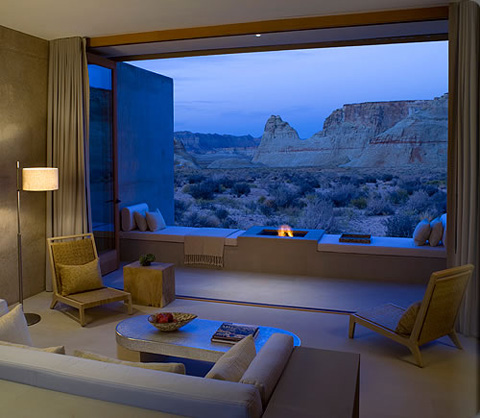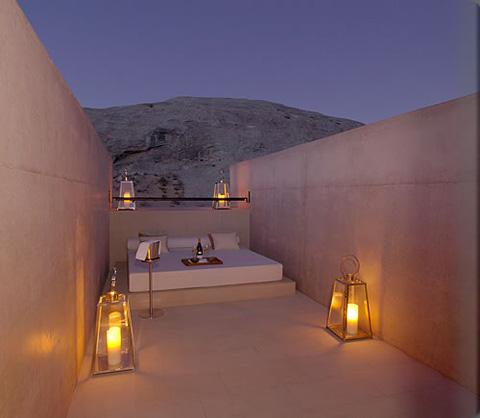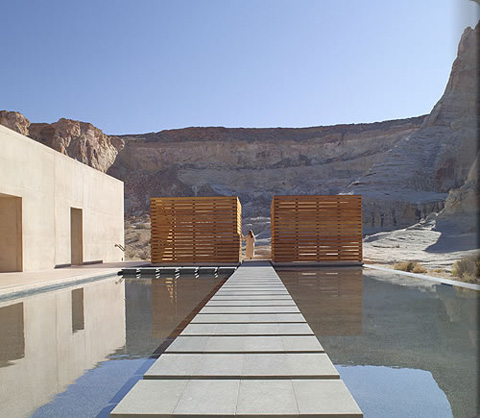 Photography courtesy of Aman Resorts