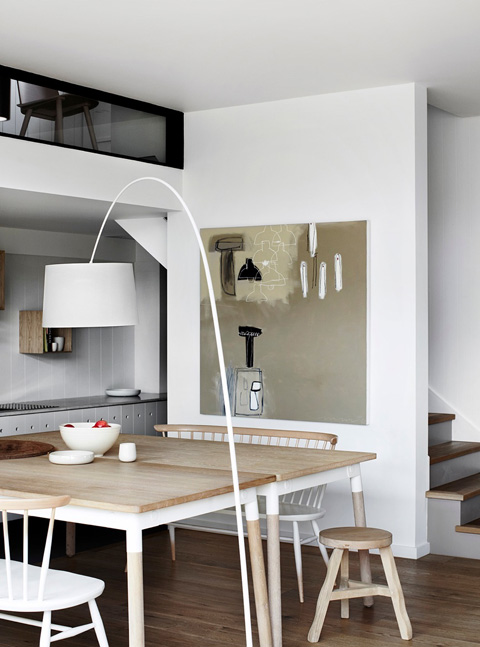 From its brick facade and clean interior lines, Kerferd House is a study in minimalism. The architecture and interior design firm of Whiting Architects, under the superbly creative direction of Steven and Carole Whiting, designed this home.
Located in Melbourne, Australia, this quaint building houses a multitude of eclectic pairings of integrated textures. Nestled against the brick walls, rich and chalky black vertical wood planks feel decidedly modern against the traditional brick. Inside, the farmhouse style wood paneling continues in a range of muted colors to soften and lighten each space. The windows are framed in dark metal that contrast against soft gray walls.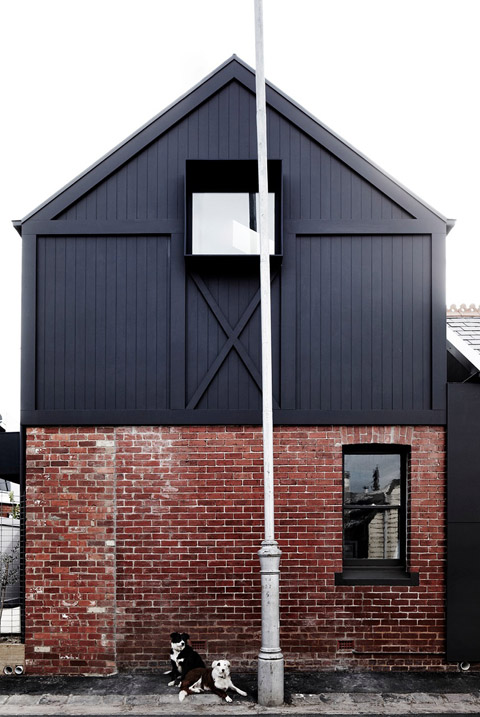 What appears to be a casual, thrown together look, is in reality, a carefully laid out furniture and color recipe for this home. Repeating shapes such as the dip-dyed table legs, heavily patterned wood vanities and tile in the master bath, create a close-knit community of texture and pattern. The artwork is avant-garde and steals a bit of attention away from its quiet surroundings.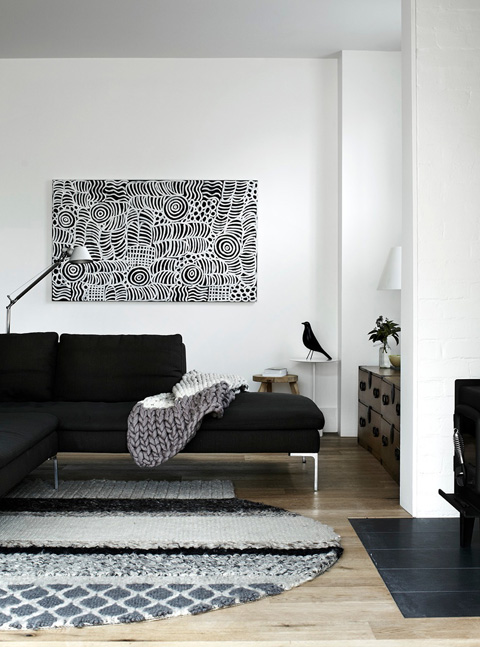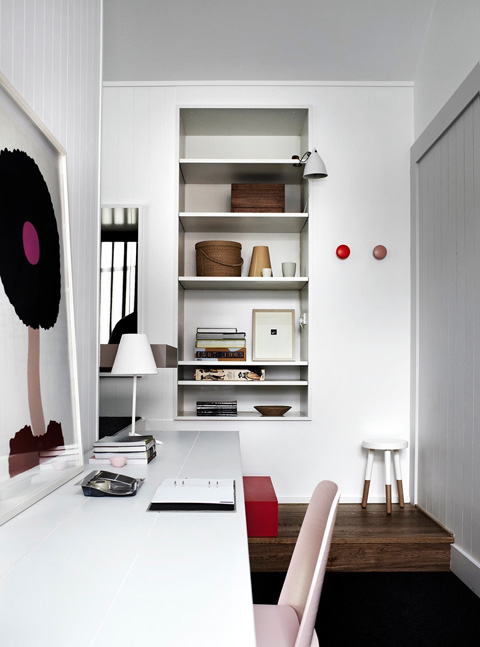 One of my favorite rooms in this home is the bedroom. Diminutive in size, the well-worn textiles beckon us to come in. The headboard has a dual purpose, to provide headrests for its occupants and also to separate the floor to ceiling closets tucked behind it.
The designers challenged themselves by staying with a simple color scheme, and to capture the lifestyle of a younger generation while maintaining a classically elegant edge.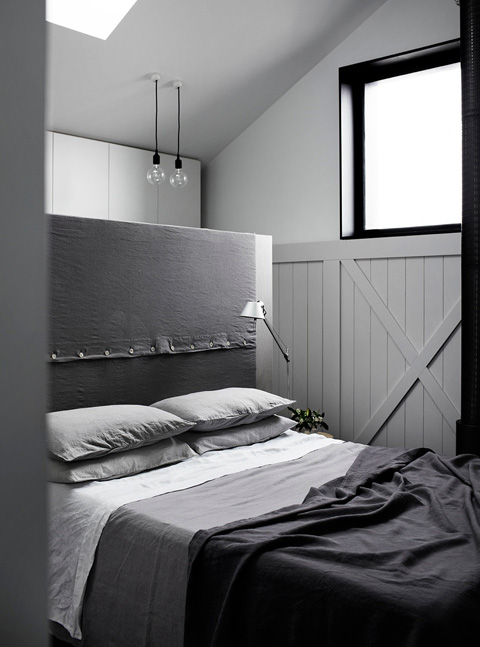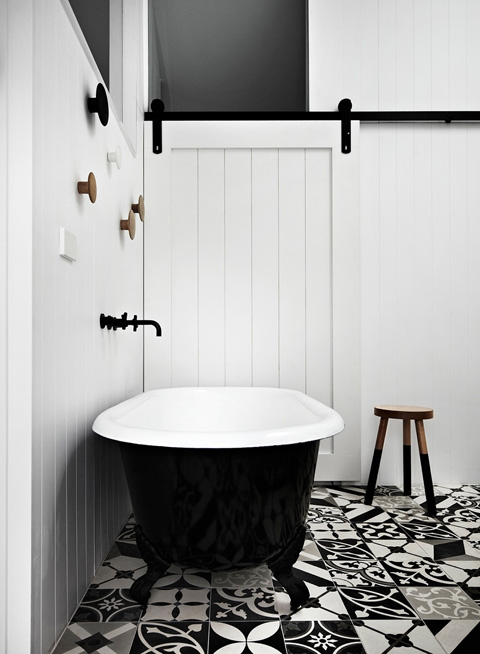 Architects: Whiting Architects
Photography: Sharyn Cairns.