This historic home in downtown Toronto was the birthplace of the celebrated actress, Lady Peel, known for her many roles on stage and in movies, such as "Thoroughly Modern Millie" which was released in 1967.
With respect to the actress who once lived in this home as well as the neighborhood that surrounds it, Designer Reza Aliabadi was hired to create a contemporary interior space while minimizing changes to the exterior facade. The exterior cladding was removed to expose the vintage brick underneath and windows were enlarged to allow light to pour into the rooms.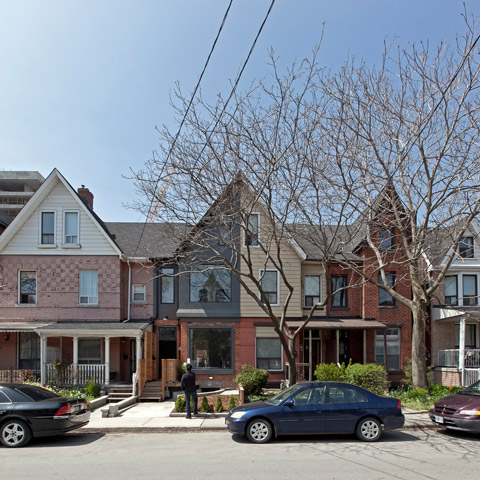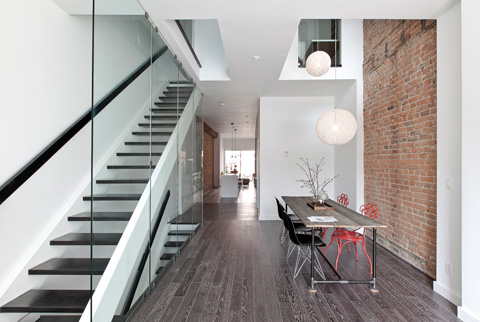 The house footprint is 60' x 15', which in itself could be a challenge. Unnecessary interior walls were eliminated, allowing the new space to open up and flow naturally. The stairwell, once a dark and daunting element has been revamped into an open and light filled architectural detail.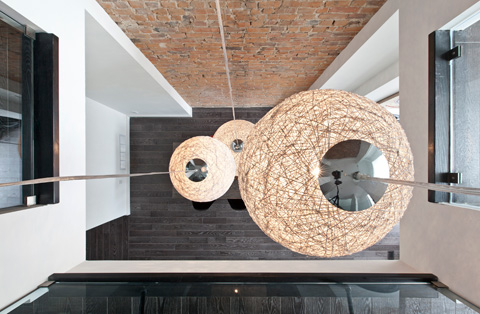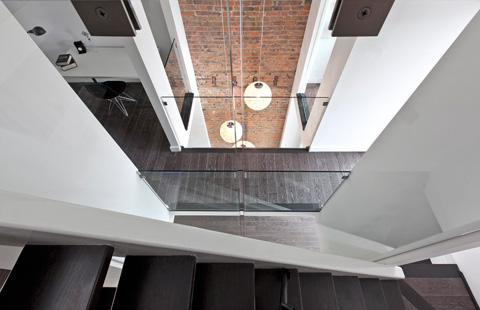 The long, lean rooms are breezy and light, furnishings are simple and lighting is sculptural. The galley kitchen includes an island with waterfall countertops that create a seamless view as guests enter from both sides of the home.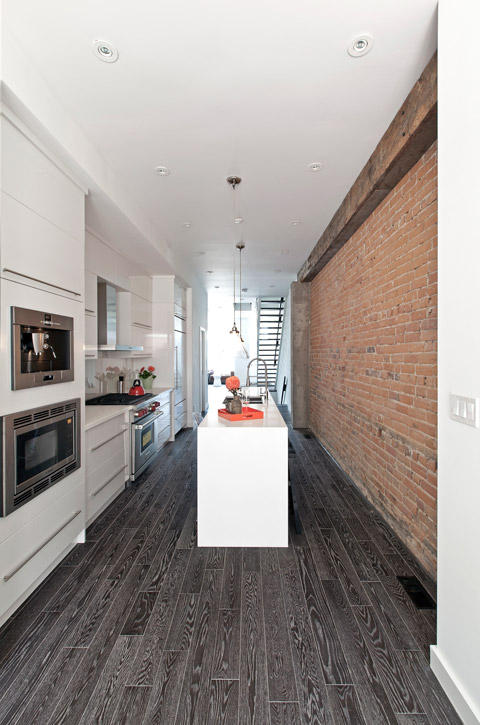 The second floor hosts two bedrooms and the third floor consists of a large master bedroom suite complete with a soaking tub just a few feet away from the bed. This 3,000 square foot home even boasts a "party room" and bathroom on the basement floor for easy entertaining and access to the newly restored backyard.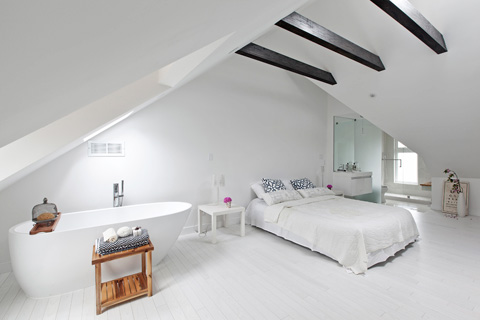 Lady Peel was known for making her grand entrances on the stage, and this house is no exception, following in her celebrated footsteps.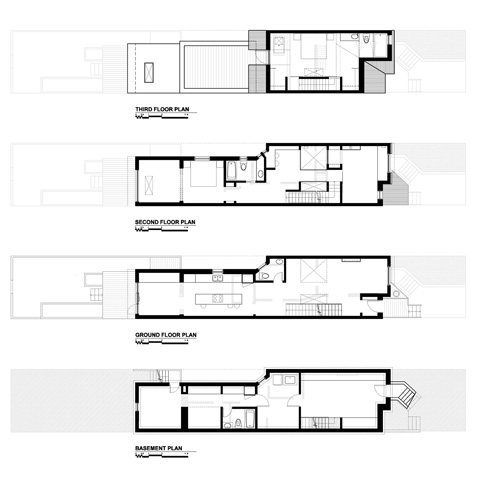 Design: Reza Aliabadi [rzlbd]
Project Team: Lailee Soleimani, Ehsan Zareian
Structure: Hossein Azargive
Construction: Fardin Chadorshabchi
Architectural Photography: borXu Design