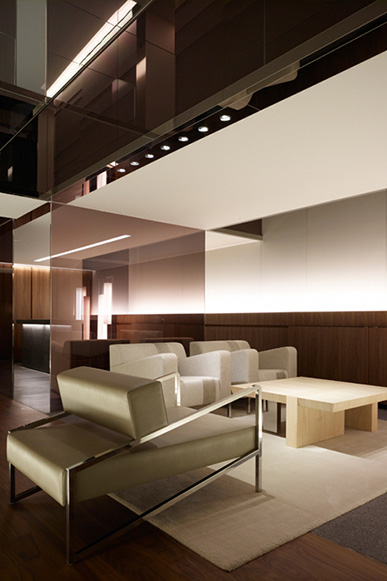 Two types of guest rooms, designed by Curiosity seem to float within the Tokyo Towers. In this bustling crowded city, these rooms have a lightness that will lift your spirit and let you leave your cares at the door.
The suite's enclosures are panels of white with subtle geometric patterns. Richly colored wood, tile, and carpet ground the double height suites. Once inside there are no walls just frosted or softly colored glass panels that define functional areas, like the lounge or kitchenette or dining that you'll find if you reserve Guest Room 1. The slender lengthy kitchen counter is tiled in charcoal grey and floats over sleek black cabinets. Furnishings in both Guest Rooms are generously sized and crisply modern in chrome with white upholstery.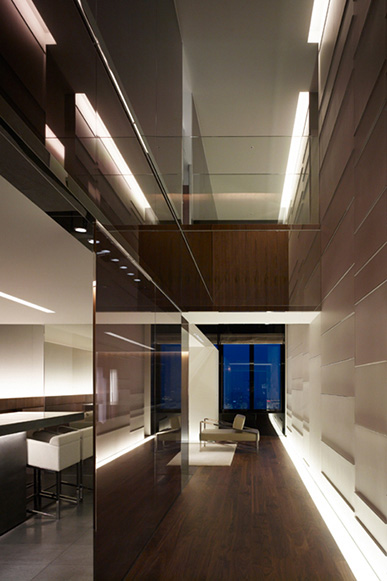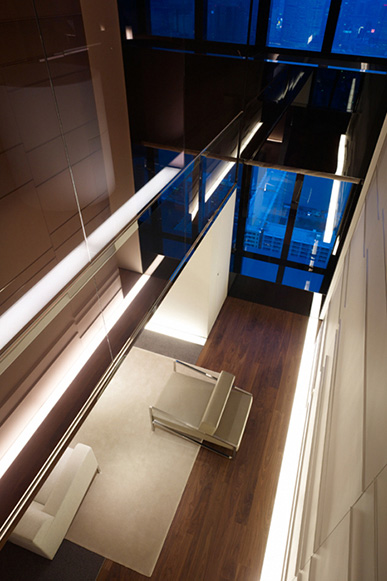 A dramatic narrow wooden stair surrounded by white walls envelops you and makes you appreciate the spacious airy feel of your destination, the bedroom and bath. A glass railed balcony looks over the entry below. Again there are no typical solid interior walls. A combination of mirrored, colored, frosted, and smoky glass panels softly define the spaces and expand them at the same time.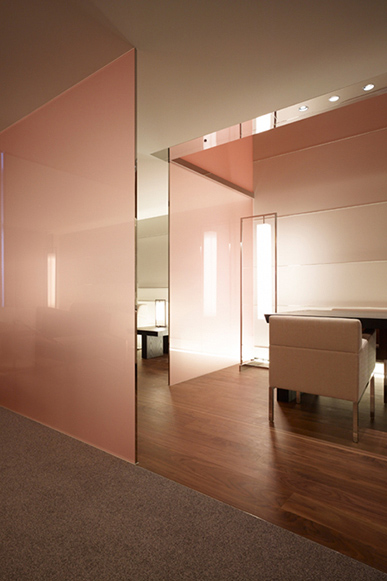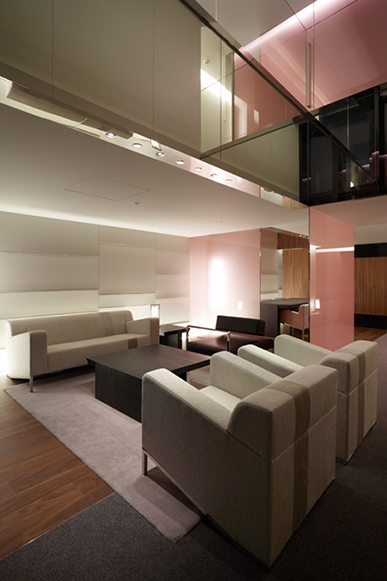 The same rich wood of the floor covers the bed's platform and wraps half way up the wall as a minimal yet stunning headboard. The bath floor and sunken soaking tub are tiled in rich charcoal grey and offer an incomparable city view. Two pure white or smoky black cylinder sinks elevate the art of bathing to new heights.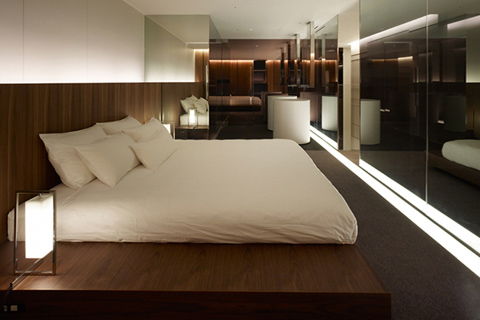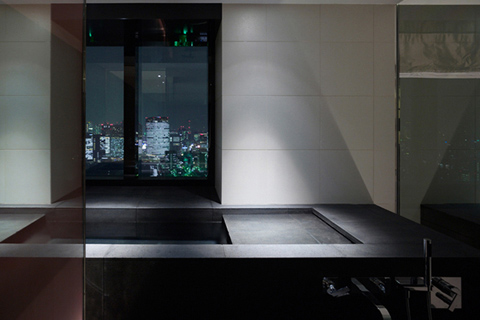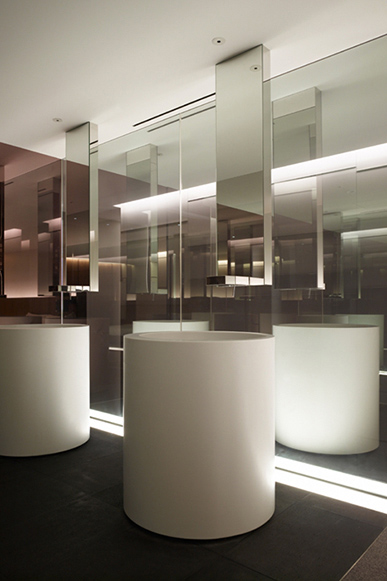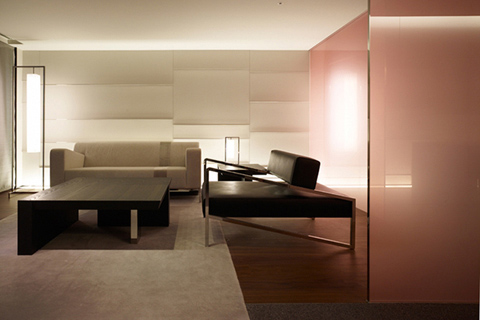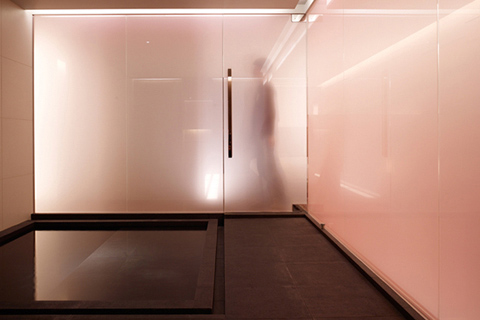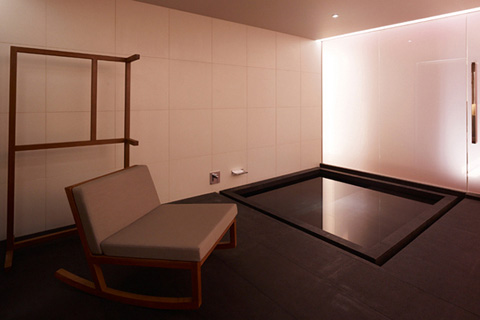 Architects: Curiosity
Photography courtesy of Curiosity.