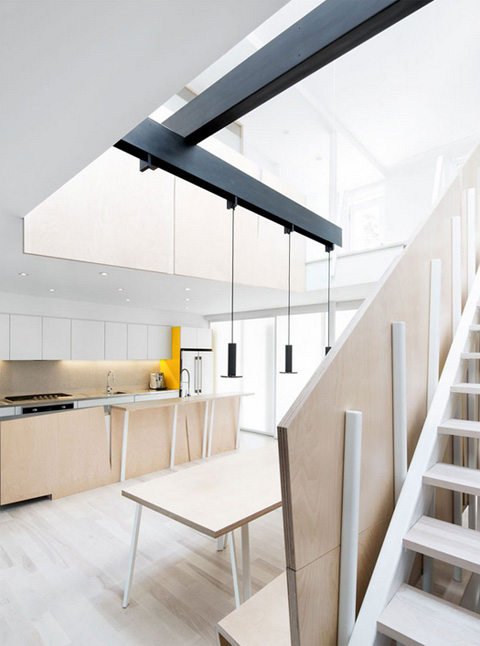 "Modern and bright" was the main request of the couple updating this home in Montreal, Canada. Originally built by the client's grandfather, this young family requested that two apartments on three floors be turned into a single-family dwelling. The challenge of this renovation was to re-configure the spaces so that the focus was on the rear of the building, away from the noisy street in front. Another important piece was to incorporate natural light, which was accomplished with a double height light well placed in the stairwell.
The ground floor houses the public spaces. Upon entering the home, a vestibule separates the entrance from the main living space. A series of translucent panels have been added to create privacy from inquisitive eyes on the street, while allowing light to flow throughout the interior.
Simple architectural details such as Russian plywood, folded steel plates, white wooden shelving and angled white steel tubing are replicated throughout the home, unifying the three floors as one.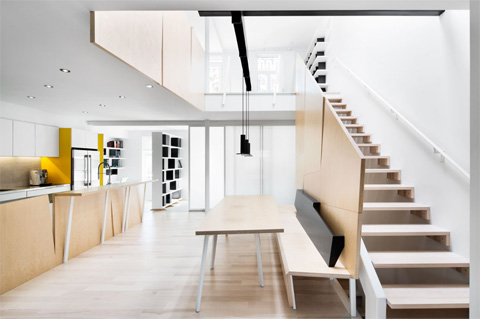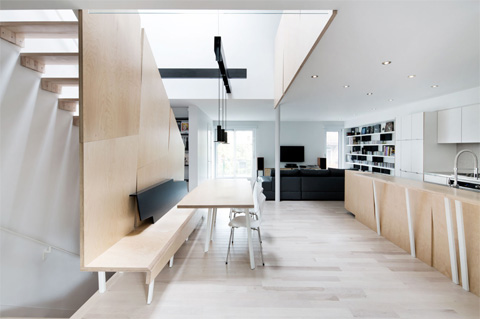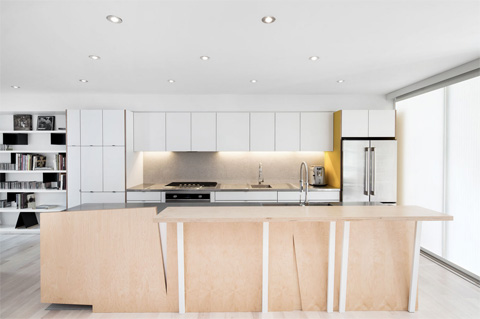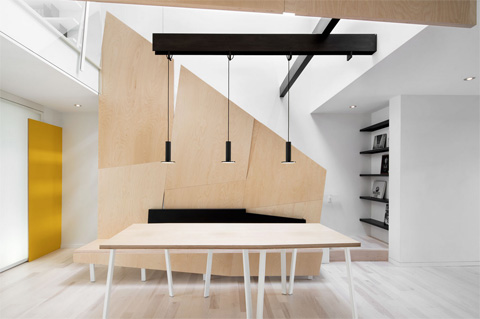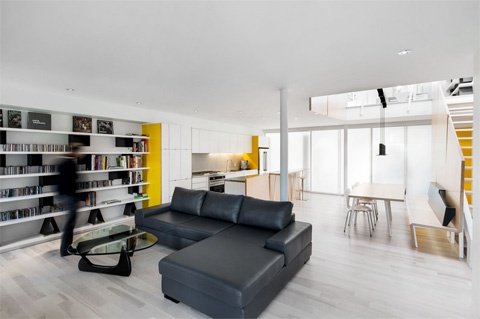 The master bathroom is a study in graphics. Turquoise blue cabinetry offers color, while the mosaic tile design brings in a textural element. A large glass fronted shower keeps the space open.
The third floor offers three bedrooms, two bathrooms and an additional seating area for more private lounging and a place for the kids to hang while the adults are entertaining guests.
A truly stunning home has been created to capture the history and warmth of both past and current generations of this Montreal family.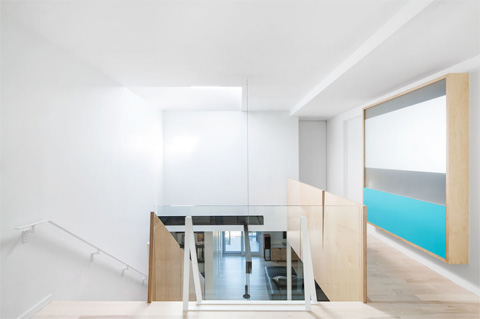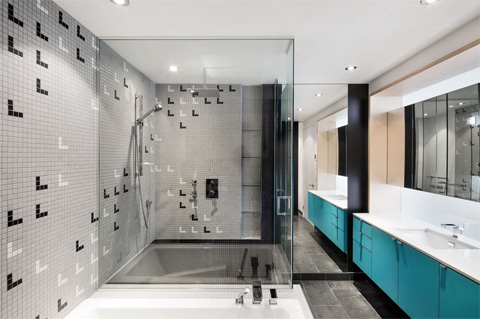 Architects: Naturehumaine
Photography: Adrien Williams