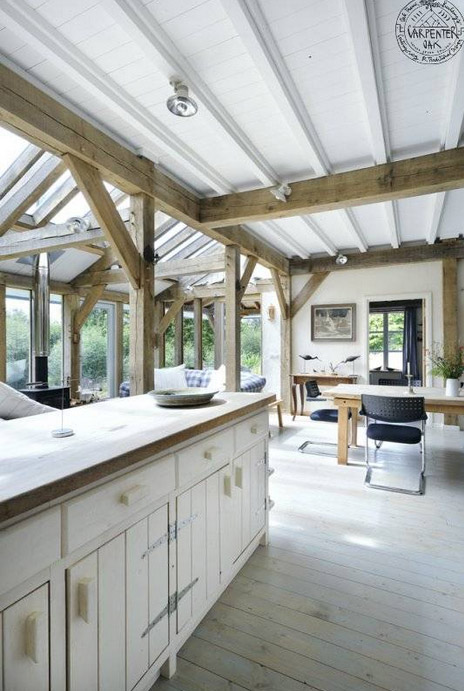 Oak House is the brainchild of architect Roderick James and his wife, Amanda Markham. This guest house was designed as a prototype of expandable living and a great example of sustainable building practices, including the use of natural building materials and renewable energy systems. This seven-acre site sits on the west coast of Scotland, and overlooks the Sound to the Isle of Mull.
What makes this home unique is the use of "SIPS", or to us laymen "structural insulated panels", which is a high performance building system, consisting of insulated foam core sandwiched between two facings. These panels are extremely strong, energy efficient and cost effective. On the exterior walls, the panels are covered with horizontal Douglas fir weatherboarding, painted a coastal blue to blend with the surrounding landscape.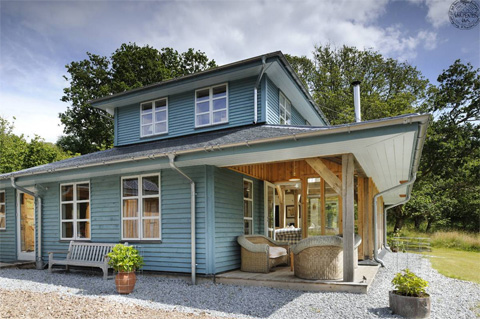 An enjoyable aspect of this home is the versatility and the ability to add or change the spaces, including the covered verandas on two corners of this house, which can be easily enclosed to ward off against the brisk Scotland winters.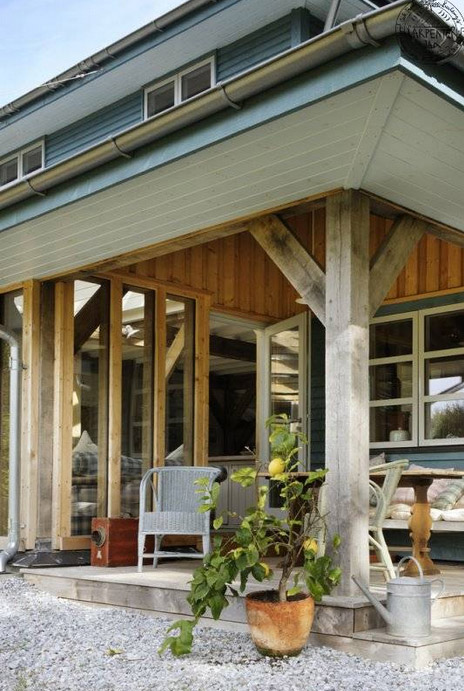 This open-plan home includes a first floor consists of a kitchen, family and dining room, which then leads off to three bedrooms and two bathrooms that tucked ways on the perimeter of the home. Upstairs is a core studio for this husband and wife team to work at home. Quirky elements are a must for this couple, including a bookcase in the guest bedroom that is actually a secret door, which opens into a children's bedroom.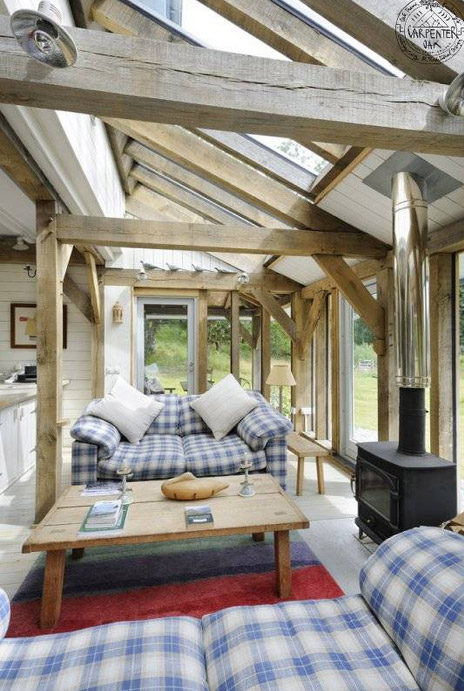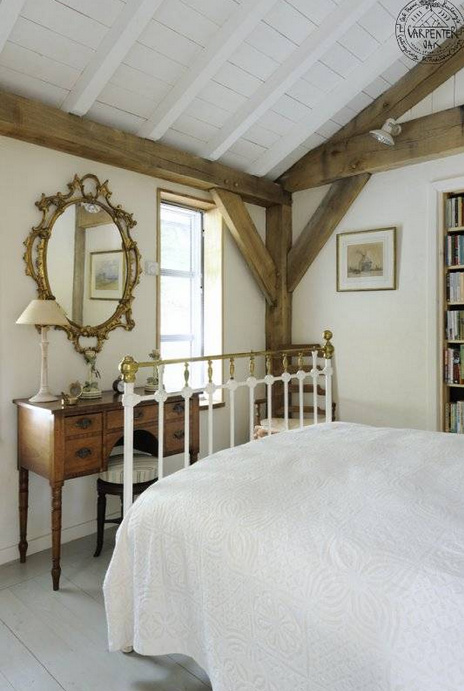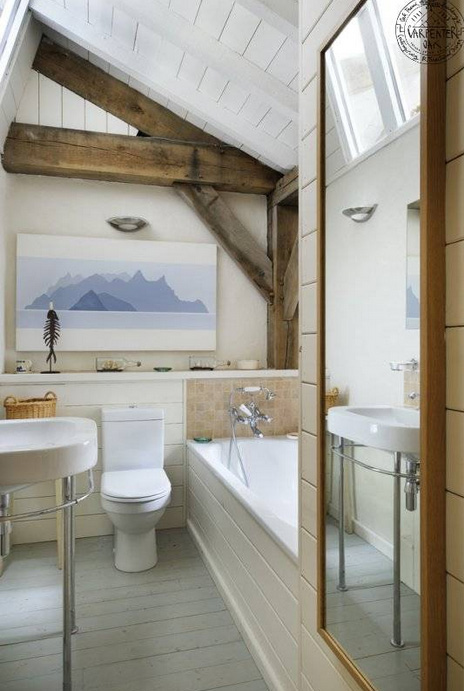 Architect: Roderick James Architects LLP.
Frame Design: Carpenter Oak Ltd – Paul Slemmings.
Photography: Nigel Rigdon, courtesy of Carpenter Oak