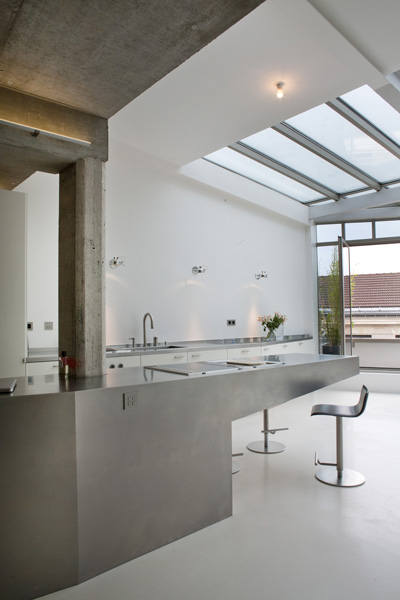 This Parisian loft takes the city of light to new heights. Architect Olivier Chabaud has created distinctly outlined spaces that are flooded with light. It's a linear loft, with the luxury of terraces on both ends. Sky lights grace the open kitchen, dining, and living areas that seem to spill outside.
The heavy concrete structure is exposed and adds enviable texture that's highlighted by the contrasting and glossy polished floors of the open living area. The walls are panels framed in timber with a minimal solid lower section of white. Two thirds of these panels are clear glass. In the shower and toilet areas the glass is frosted for privacy.
It's this genius use of glass that enlarges the home with light and few visual distractions. Even the bedroom is defined by the glass panels. Here a wall of marble creates a headboard. Wide time softened wood floors inspire the tones of the luxurious floor to ceiling draperies to create a cocoon from the world outside.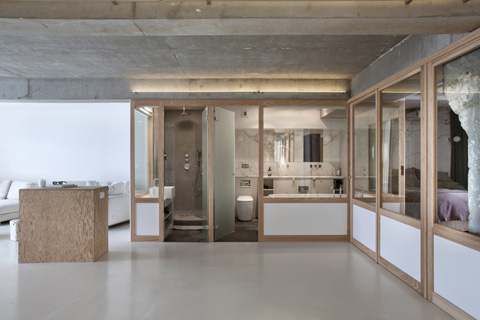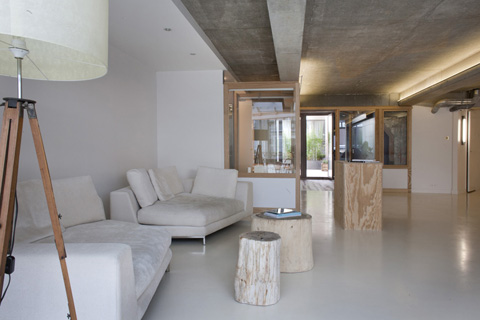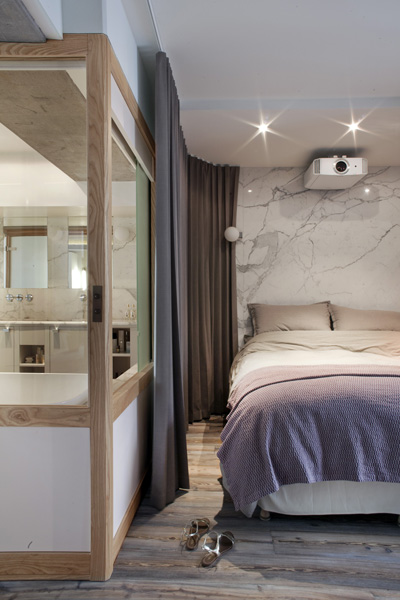 Bright and light throughout, the modern loft's kitchen wears a monolithic wall of white cabinets. A slick silvery grey island seats a few guests. The bath is a luxurious marble floored and glass walled spa with light flooding in from three sides. The furnishings are minimal in weathered wood or white, all play a supporting role to the main character, light.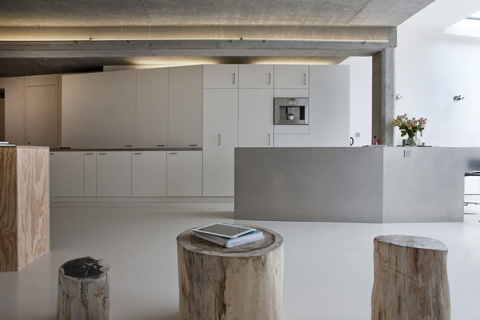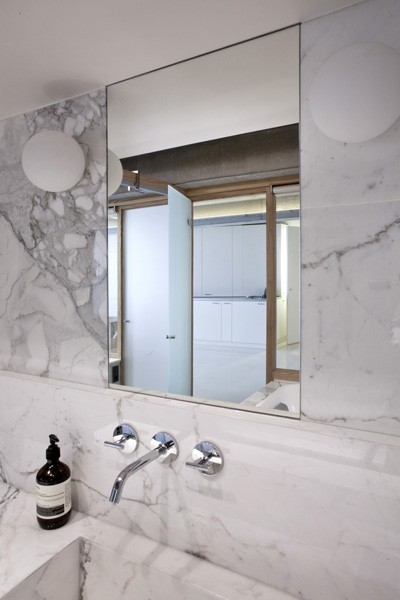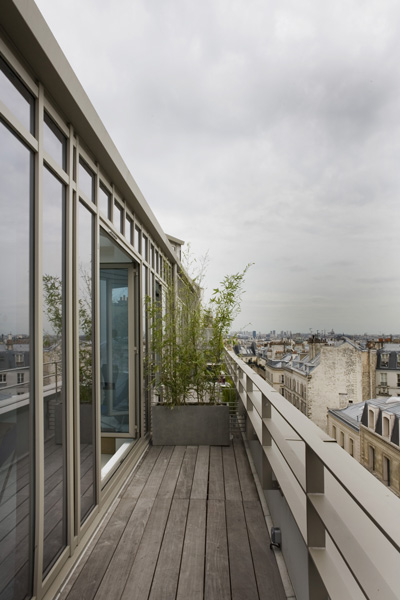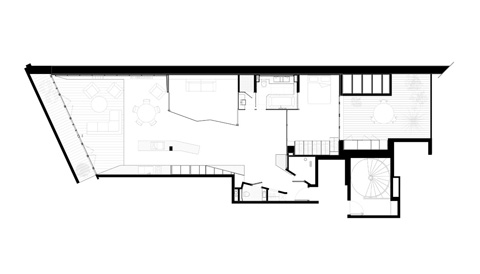 Architects: Olivier Chabaud Architecte
Photography courtesy of Olivier Chabaud Architecte.