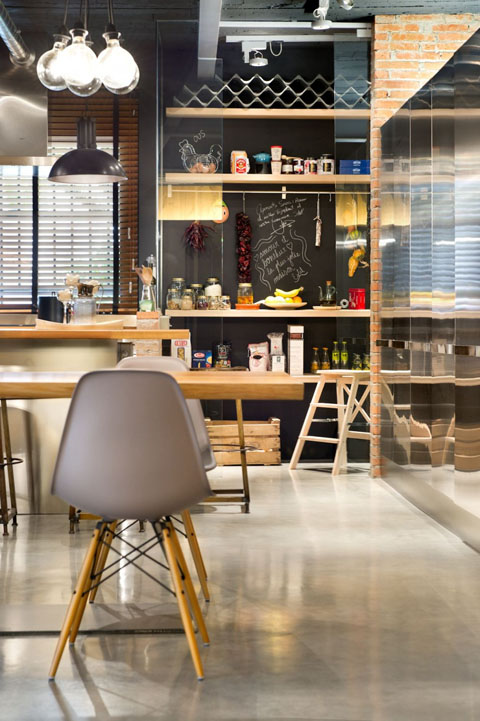 Once a toy store, this loft conversion in Barcelona is now a modern home with industrial roots and present-day amenities. Its private spaces are public and gardens flourish inside and outside.
The garden lined wooden floored and covered entry walk gently brings you inside through double wooden doors to a polished concrete slab and a sky lit garden. Flanking both sides of the entry wall windows wear vertical oak slats to create privacy within the living area to your left and the office to your right.
The open living kitchen dining area proudly wears its original structure and new exposed duct work. The flat deep stone grey structure and polished metal of duct work contrast softly with the one new warm vertical wood wall that separates the space from the bedroom and bath.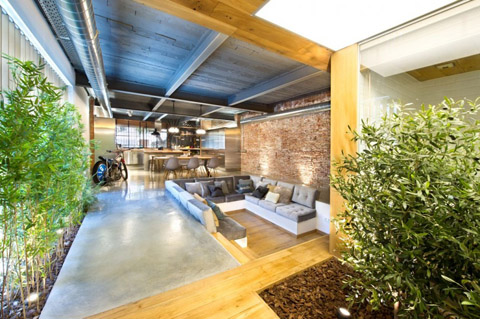 Sinking the living area several feet below the dining increase the spacious feel and defines that lounge. The kitchen, brightly lit through a large window, sports stainless cabinets and a central island with a butcher block top. There's something fabulous about smooth shiny stainless against a worn brick wall. My favorite feature is the glass enclosed pantry with a chalk board paint wall and thick open wooden shelves.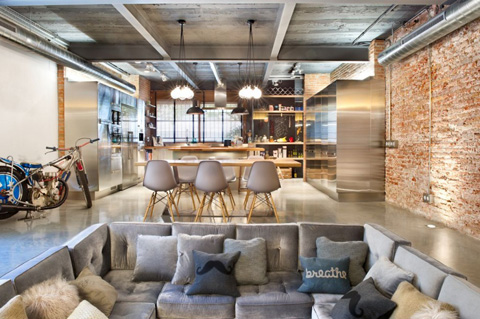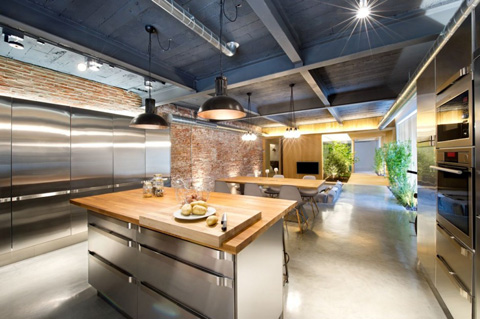 The bedroom and bath wear warm wood plank floors. The stunning and surprising elements are the glass bathroom walls – glass on the bedroom side and glass on the entrance side. There are his and hers wash basins on both sides of the central shower. All of these face the indoor garden in the entry and make you feel as though you're showering outside. A concrete counter extends across the full bath, even through the shower.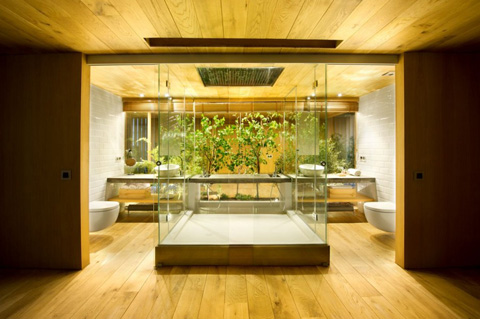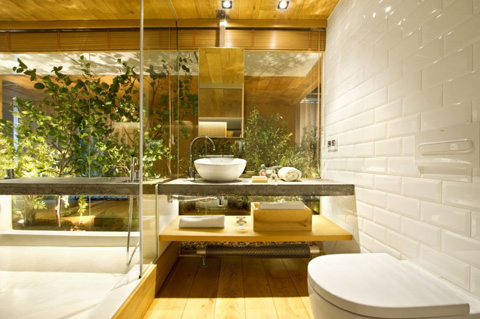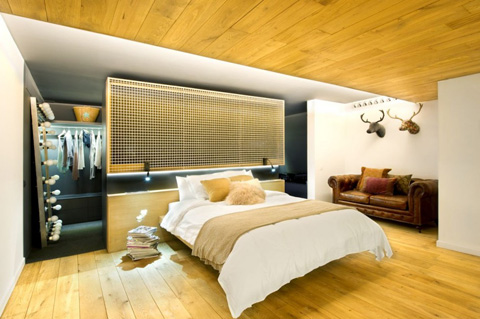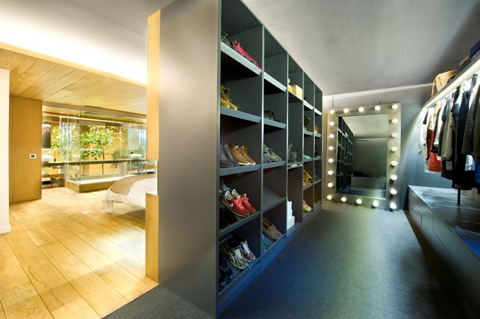 Designers: Egue & Seta
Photography: Vicugo Foto and Mauricio Fuertes