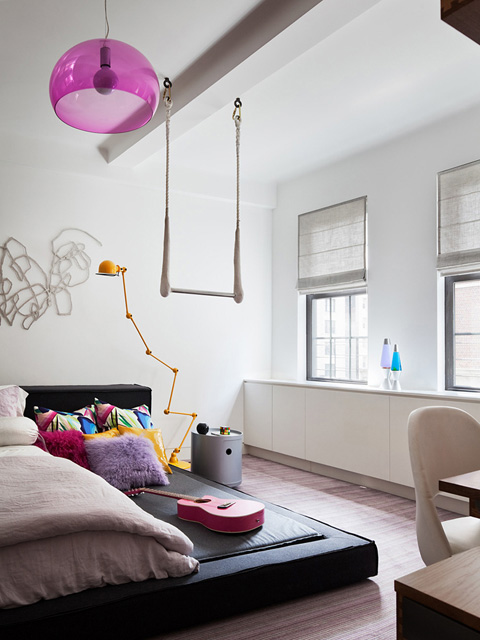 This three + bedroom home on Park Avenue is a collection of uniquely purposed rooms as well as striking art and artistic furnishings. It's depth of subtle texture and shapes is highlighted by perfectly balanced and richly saturated color.
Clearly collectors, the home owners have forgone attention-seeking wood trim around windows and doors. The few doors that exist are unadorned sleek generous wood slabs. Every furnishing was selected with great care and though each space has its own personality, common threads tie them together. Namely warm grey linens, dove grey velvets, beach pebble colored rugs, and coffee-with-cream colored wood floors unite the house.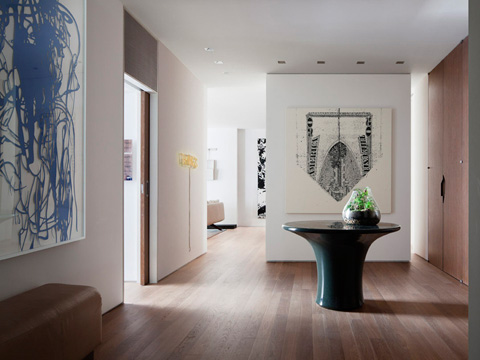 The main living and dining room is balanced by a cobalt blue velvety tufted chaise and a tart cherry red painting. The dining table is a thin creamy wafer floating under an unpolished black pendant and surrounded by sleek chairs draped in raw caramel leather.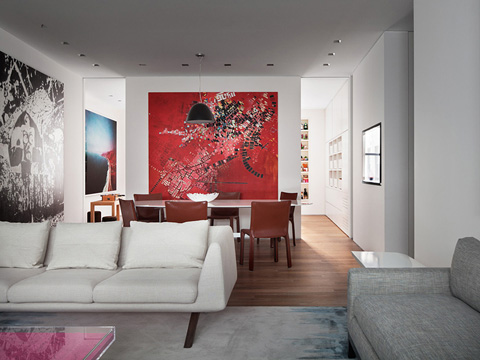 A lounge for TV and games is cozy with comfort in the exaggerated square tufted sofa lined with bright graphic pillows to cushion a crowd. Cork cylinder stools gather around a Parsons table under a vast coastline photograph.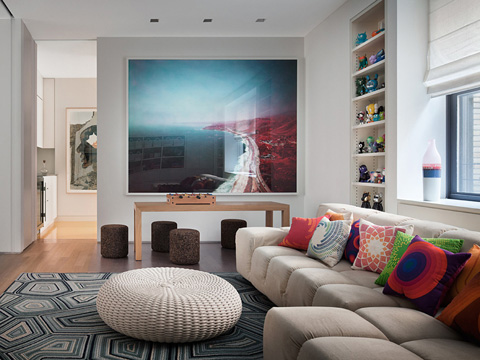 The den is calming and serene with grey linen and dark stained full height cabinets and a pop of freshness in its carpet of deep violet. I can imagine who rests in each bedroom by the personality and flair of the furnishings. Each is a private gallery for the quirky collections of its resident.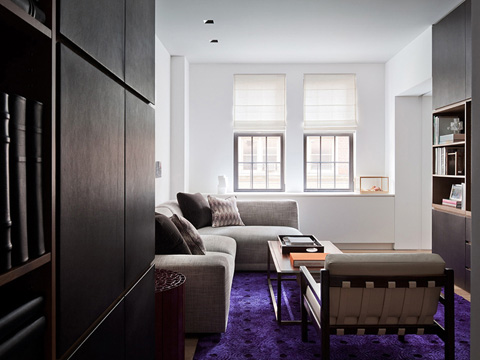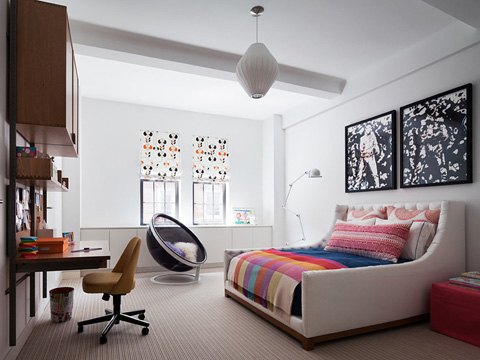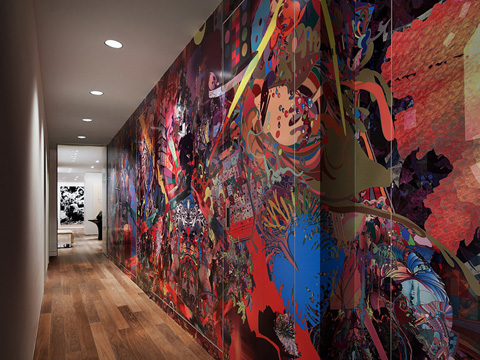 Designers: Victoria Kirk Interiors
Photography courtesy of Victoria Kirk Interiors.