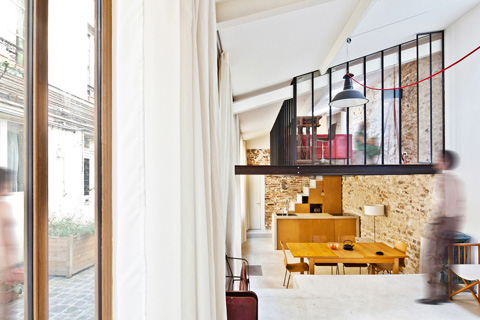 This diminutive loft in the city of lights is small in foot print but large in style. A former artist's studio, the home's warmth emanates from the ancient stone walls and floods in from a wall of bright new windows. The house is a blend of rustic weathered materials and clearly modern and streamlined structure and furnishings.
Comprised of three levels, the home's 550 square feet belies its small size through built-ins and multi-purpose furniture. The lowest floor houses a pint-size kitchen. Complete with a stove, sink, and café pot, the cabinets hide a slide out prep surface. The crisp clean unadorned stair conceals kitchen storage.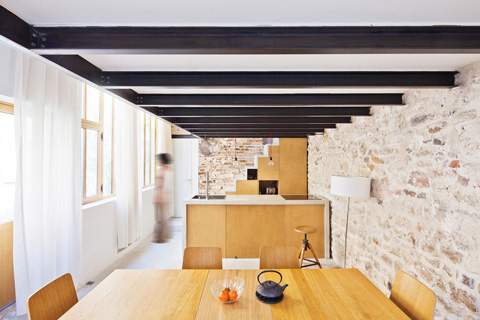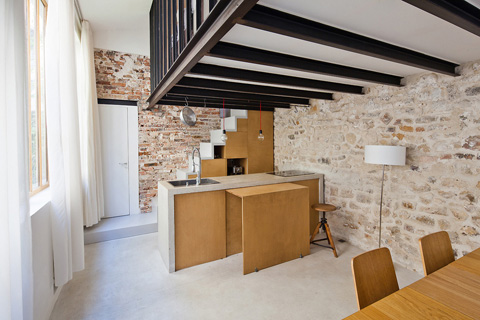 A generous dining area shares this level. The dining table, kitchen cabinets, and stair storage are all cloaked in matching wood. It's as if they choose their favorite color from the stone wall for the caramel wood tone.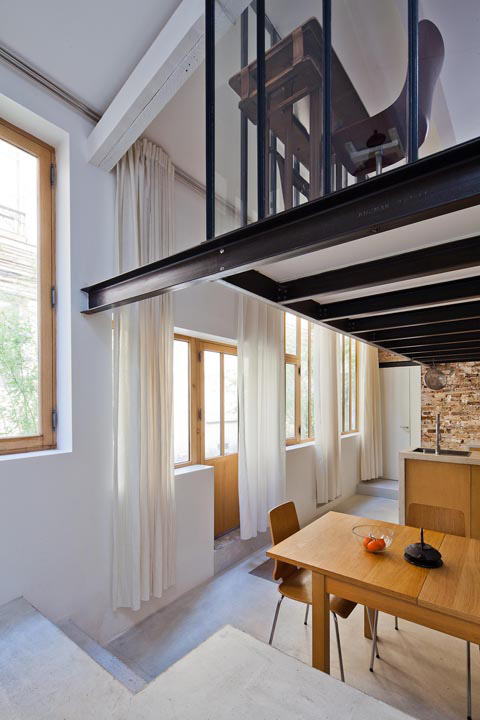 Up two steps you'll enjoy a bright white lounge. A full height book case expands to the slope of the roof above. Two pearly sofas disappear in to the white walls. I love how side chairs are vintage and modern fold-ups to maximize space and flexibility.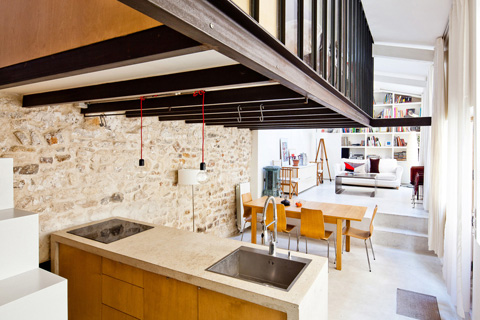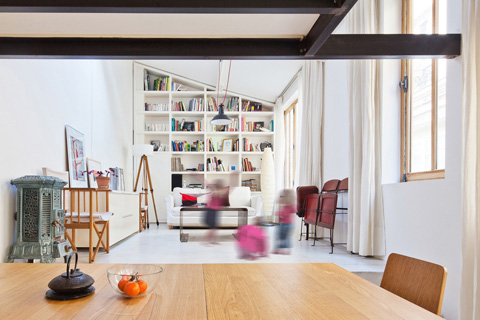 The bedroom loft is cantilevered from the stone wall and suspended from the ceiling. The discreet storage stair in the kitchen delivers you to this bedroom that floats in the center of the home. Two of its three walls are glass framed in black and the larger panels even open. This home shows how clever is always chic!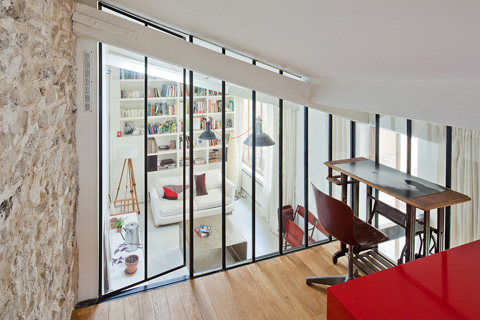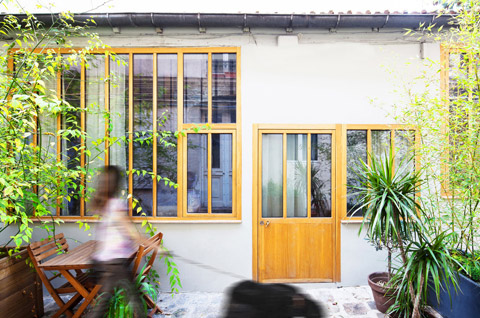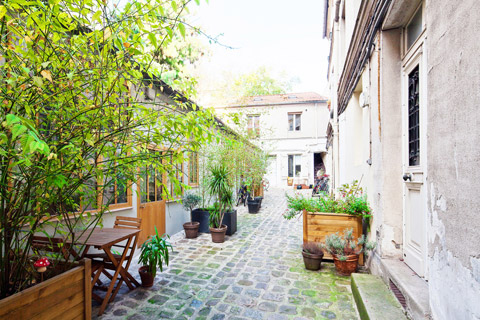 Architects: NZI Architectes