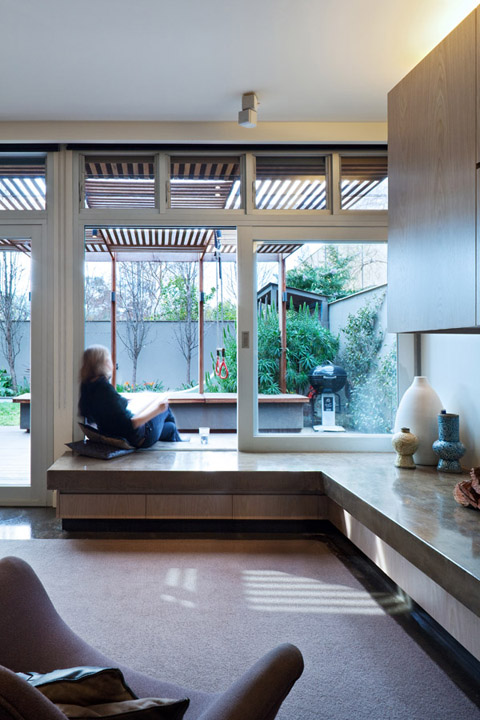 St. Kilda, is one of Melbourne's seaside playgrounds. Known for its culture of bohemianism and home to many prominent artists and musicians, is the site of this lovingly remodeled home. To avoid a lengthy permit and renovation process, this home was redesigned with its existing footprint. Removing walls and reassigning spaces, and adding large sliders facilitates the seamless interchange between interior and exterior spaces.
The entry hall is a study in elegant simplicity, with its graceful arch and moldings preserved from this heritage house's original design.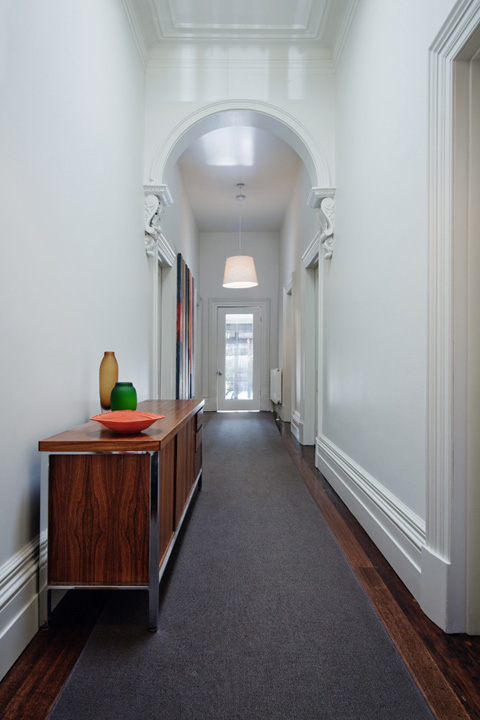 The galley style kitchen is equipped with all modern conveniences. The island adds both extra workspace and additional seating. Concrete countertops and stylized wood grained cabinets add interest without fussiness.
The style of cabinetry and concrete is replicated in the family room, which are both aesthetically pleasing to the eye as well as utilitarian in function. The cabinetry creates extra storage while the concrete landing allows for seating when needed.
To reinforce the minimalist approach of this house, windows are kept bare allowing natural light to enter the home at will. Frosted windows in the bathroom give privacy when needed.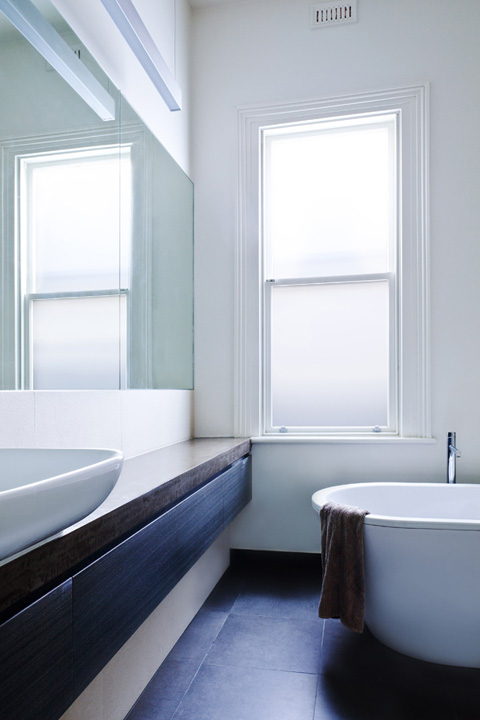 This family obviously has a wonderful sense of play, with the addition of a permanently etched hopscotch design on the floor between kitchen and family room, reminding us all that we are never to old to be a kid again!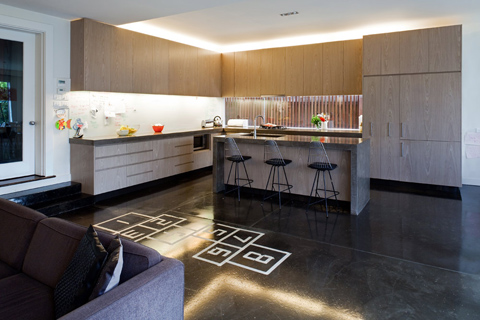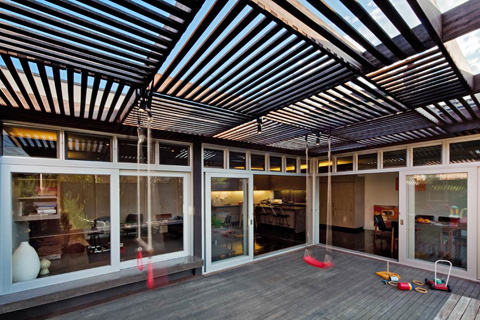 Architects: MAKE architecture
Photography: Nina Jungbeck