We probably all share images of a typical mountain cabin…knotty pine wood covering every permanent surface, plaid upholstery, and walls filled with stuffed heads and antlers. This family's second home is not your average cabin. It offers all the comfort and warmth of a traditional cabin, with modern amenities and sensibilities.
It seems to me that the traditional cabin was often lacking in size and you sort of felt like you were camping. Here the basics are all there though in generous proportion and style. A covered front porch offers the obligatory rockers. Inside the compact kitchen sports a steel faced breakfast bar and a sparkly silver tile back splash. Wood floors with a soft sheen and high ceilings reveal the home's era.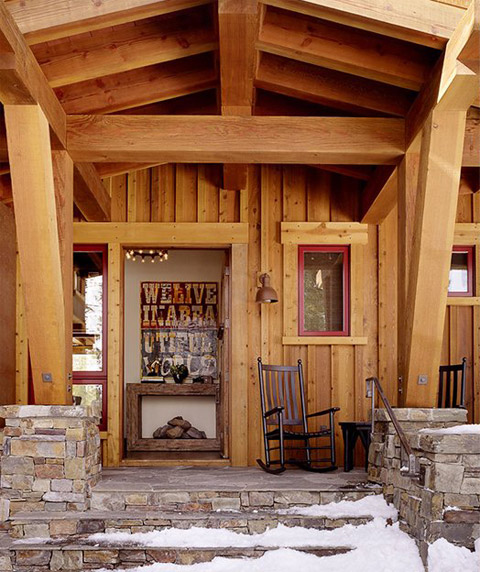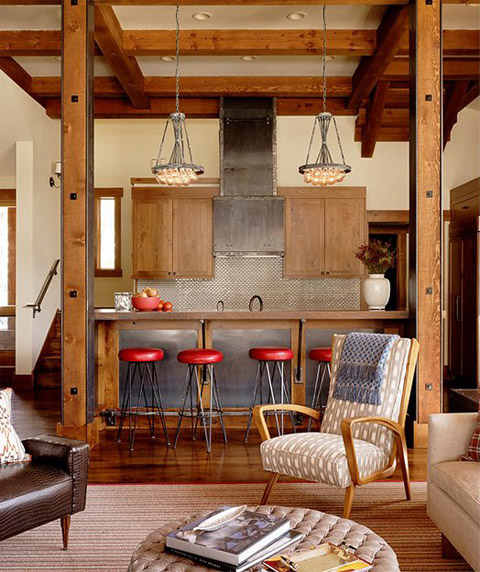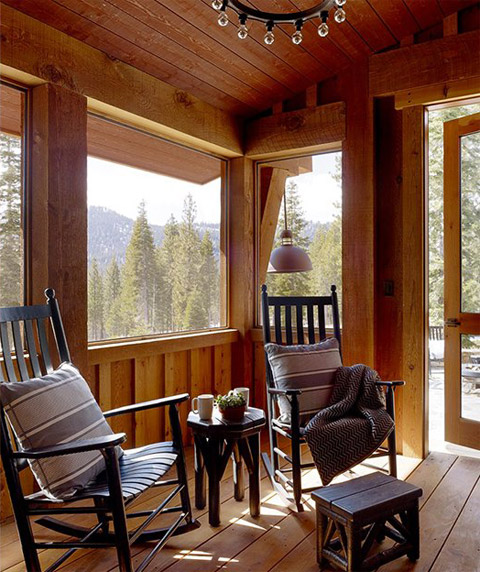 The dining area nestles up to floor to ceiling corner windows. Proper tufted upholstered chairs seat eight around a hefty table with wood post legs. The lounge is a mix of richly subdued characters from mid-century to current day in linen and animal textures and tufting on a striped carpet. Huge sliding glass doors, framed in heavy timber let you spill out on to the covered patio of large stone slabs. I can imagine sitting here for hours enjoying the view and friends in the exquisitely simple galvanized steel chairs by Xavier Pauchard. They are a classic that is always in style.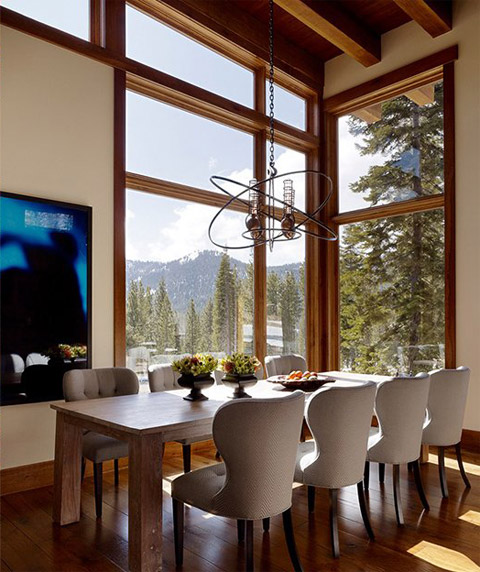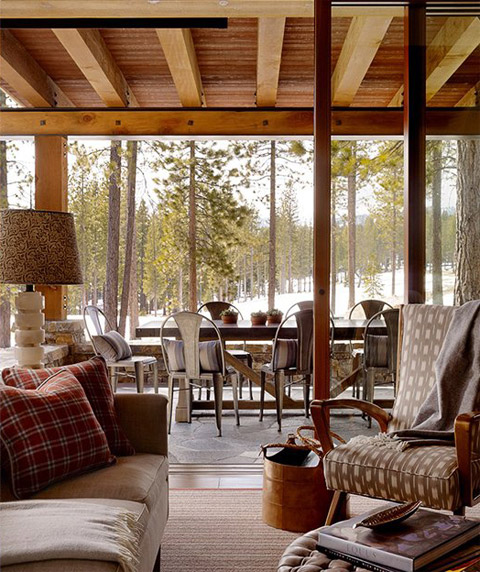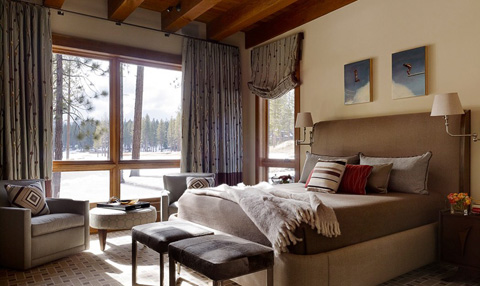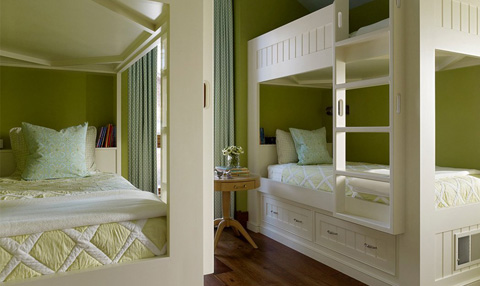 Architect: Walton Architecture
Contractor: Jim Morrison Construction
Photography: Matthew Millman, courtesy of Jeffers Design Group