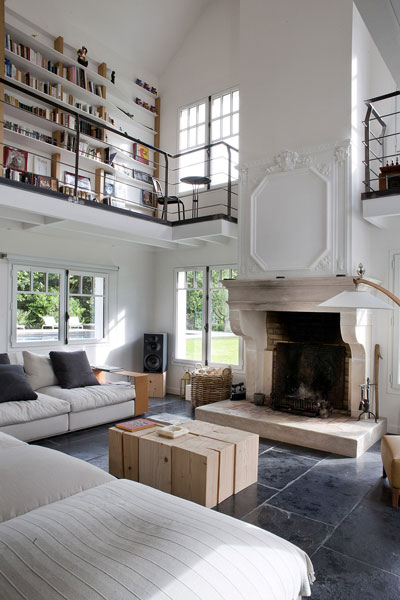 Picture life on the Seine in the French countryside…sprawling lawns, mature trees, and lush views from every bright spacious room in your newly revamped historic home. The fine bones of the original home remain in the volumes, the classic gable roofs, thick walls, and heavy timber framing. Yet the weight of the past has been removed and a pure and timeless sensibility remains.
In the main lounge the original stone corbels, hearth, and mantel of the fireplace quietly declare their importance. The white-washed two story room has a narrow library balcony on each side. Open to the gable above, the entire room is bathed in light from upper and lower windows. Ornate and prim plaster detailing over the fireplace softly contrasts with the modern cushy sofas on the mottled black tile floor.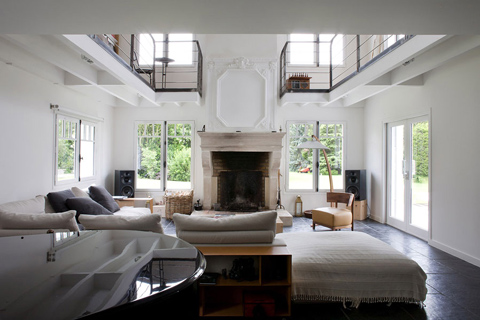 Open to the lounge, the dining area and kitchen use wood as a link to the past in the dining table, the large prep island and its breakfast bar. Corbels frame the wall of stainless stoves, glossy subway tile, and white cabinets with modern bin pulls.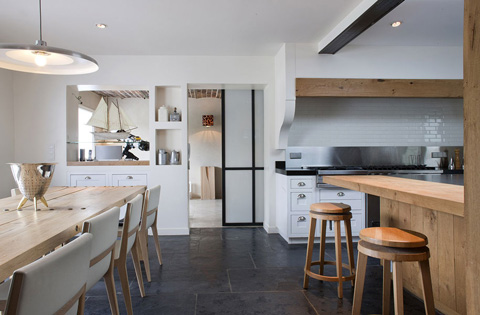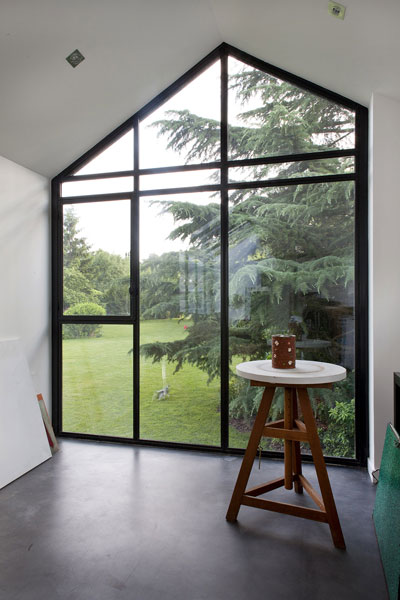 Upstairs bedrooms and baths enjoy the traditional and now exposed timber framing and new sky lights and modern amenities. A carpeted platform supports a simple mattress wearing white linens. A bath and shower are tucked under the steep roof slope with its very own sky light.
Sleek thick counters are supported by contemporary wooden cabinets and a decorative tile floor. Another bath takes a traditional persona with a white claw foot soaking tub, a painted white secretary, and a fresh fern green wainscot.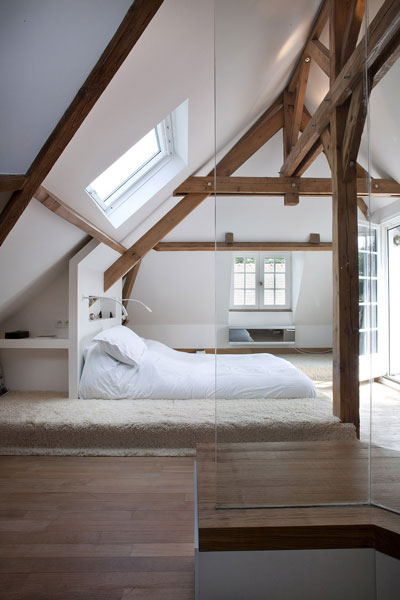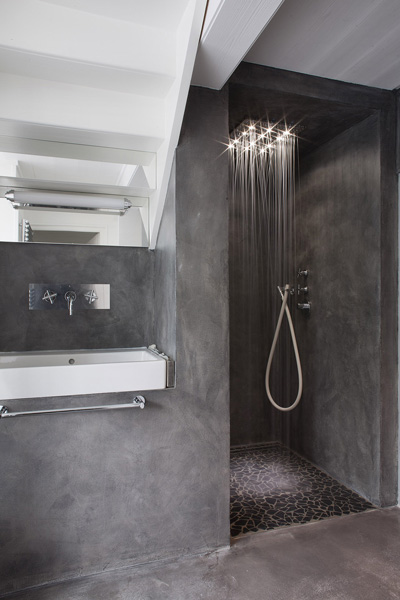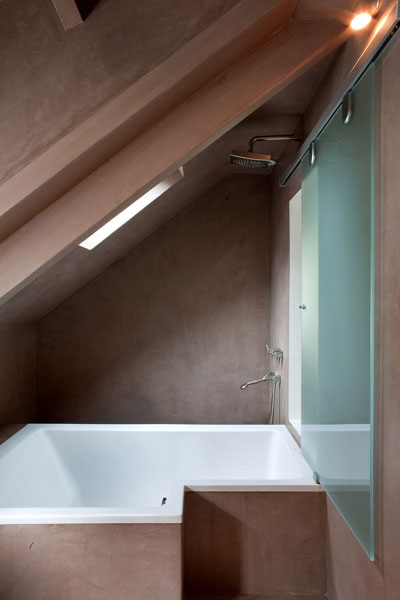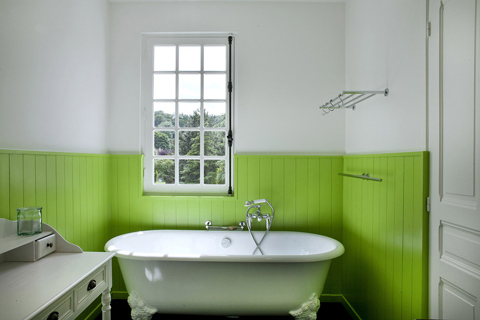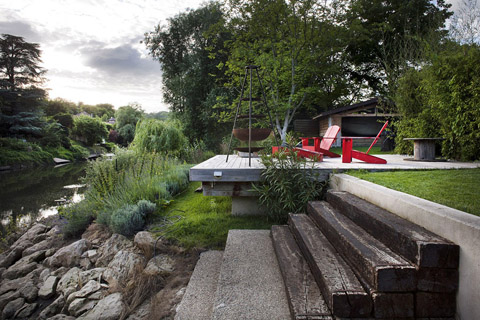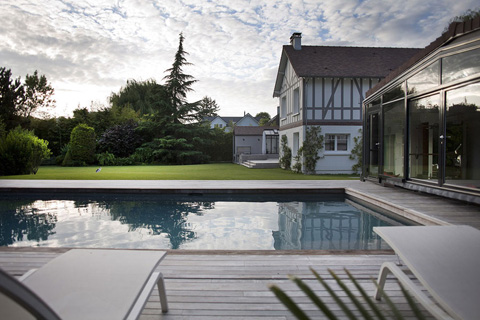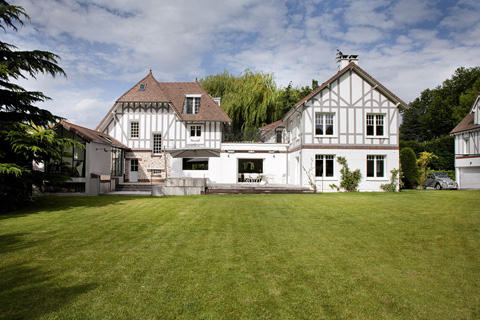 Architects: Olivier Chabaud Architecte
Photography courtesy of Olivier Chabaud Architecte.