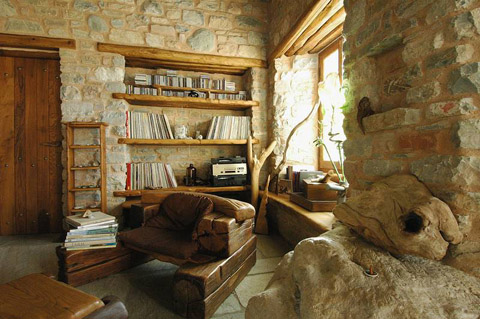 This new home built of stone and timber in Greece is the stuff of dreams. Nothing compares to the warmth of thick stone walls soaking up the sun during the day and releasing the heat when the sun sets. Or imagine coming inside on a steamy summer day and feeling the coolness of the stone floor slabs under your bare feet.
Here the rounded stone and conically shaped fireplace takes center stage. The mantel is a curving silvery grey tree. Boulders form the hearth and pop out of the stone tile floor to create seating. Thick slices of trees with their edges softened become tables and lounges and create a nook for fire wood storage.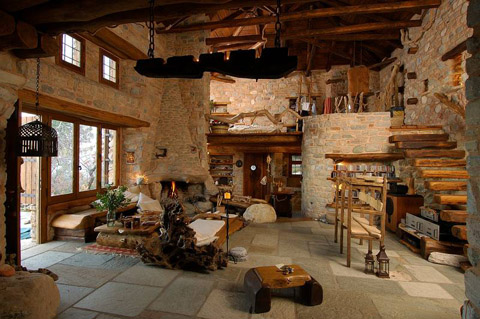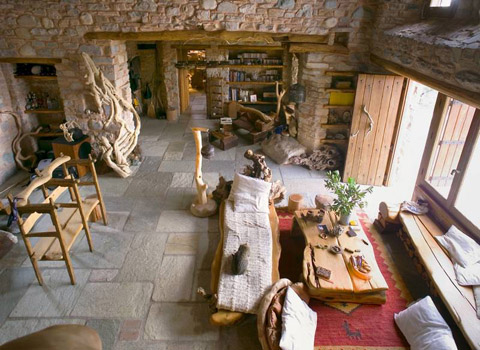 The massive thick walls are carved out and cradle heavy natural wood shelves. My favorite spot is the tiny kitchen. A stone trough sink sits within the exterior wall under a window opposite a tiny cook top that's notched in to the wall under an arched opening. There's a diminutive open pantry of wooden shelves and a hand hewn prep island. All of this magic happens under the round timber frame and honey colored wood of the floor above.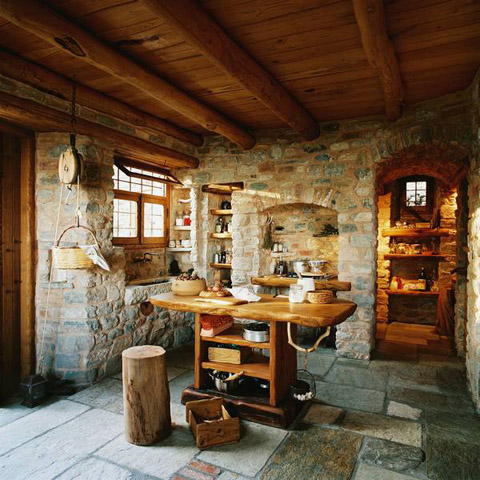 A narrow tree offers support as you tread up the cantilevered railroad ties to the bedroom and bath above.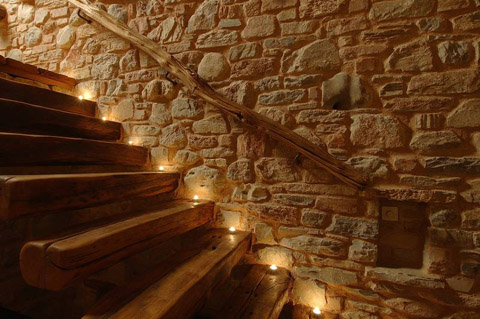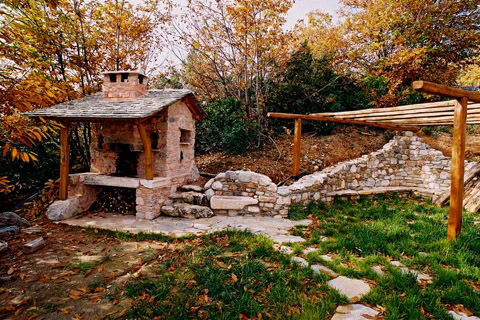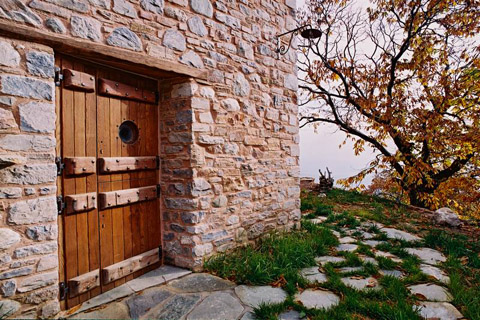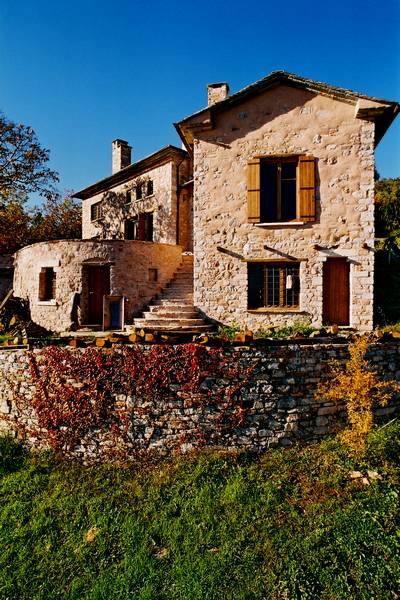 Architects: Philippitzis & associates
Photography courtesy of Philippitzis & associates.