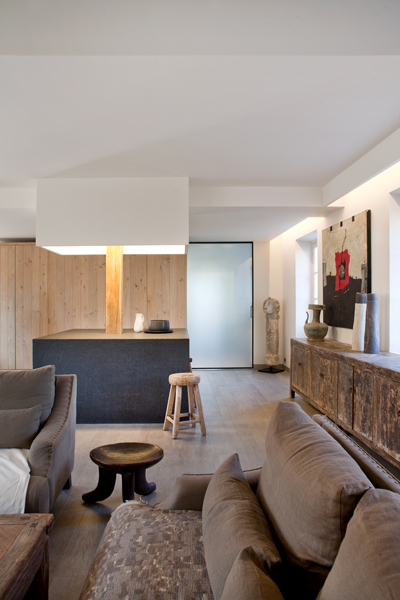 This understated, classic yet modern home in France reminds me of an elegant French woman. She's stylish and completely yet effortlessly pulled together, as if she just threw on the first thing that caught her eye. That is far from reality for most of us and the same holds true for gorgeous and comfortable living spaces as this one.
Olivier Chabaud Architects have created a home steeped in layers of history, drama, character, and personality. Ceilings and walls of creamy white and French oak floors create the canvas. The thick exterior walls create deep wells for windows and doors, adding a depth rarely found in modern construction.
The central portion of the ground floor is for living, dining, and lounging. A perfectly appointed yet minimal kitchen is discreetly hidden behind wide vertical wood plank doors that graciously step aside when it is in use. Tiny coal grey tiles form a hefty side and top of a large prep and storage island that wraps itself around an original timber post.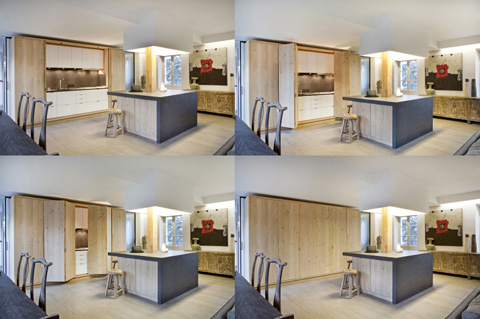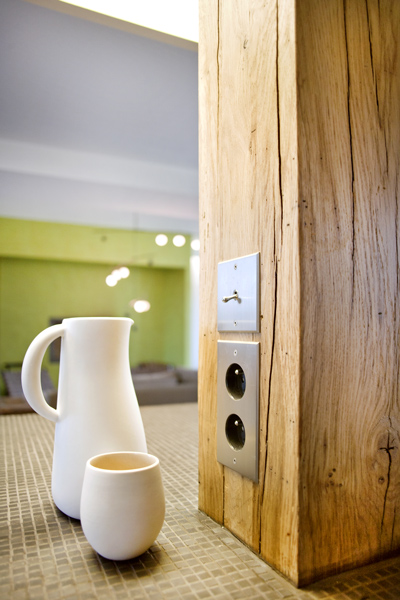 A long lean dark wood farm table and airy wood chairs have proven their ability to host many gatherings with style. The lounge is filled with sofas and woven fabric chairs, all in warm stone grey. An unadorned metal framed wood burning fireplace and the green wall where it resides are among the few pops of color. My favorite aspect of this home is its effortless elegance without any pretension.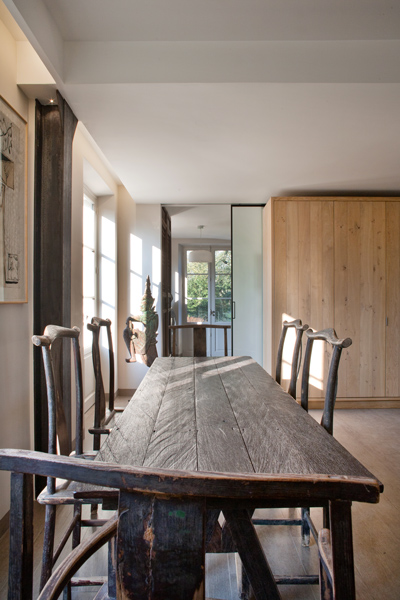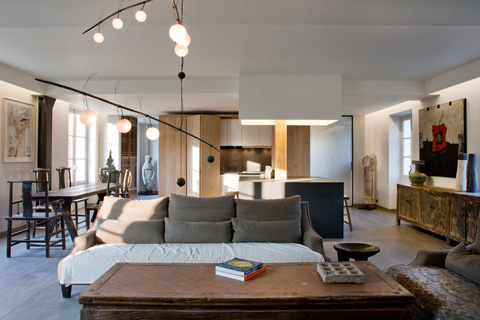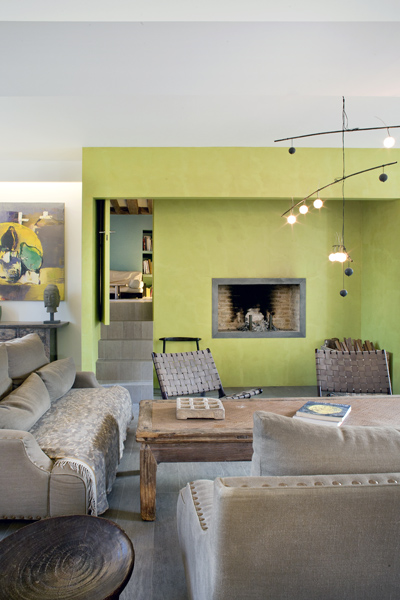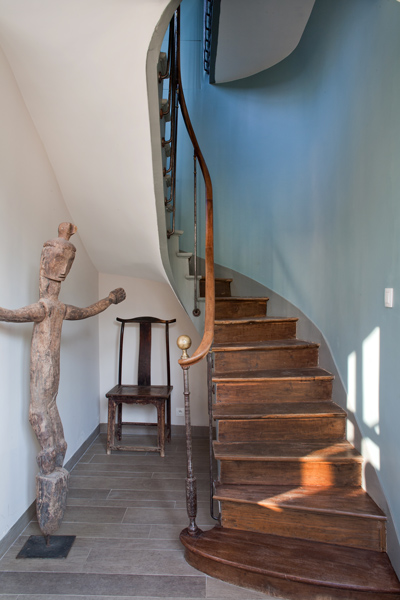 Architects: Olivier Chabaud Architecte
Photography courtesy of Olivier Chabaud Architecte.