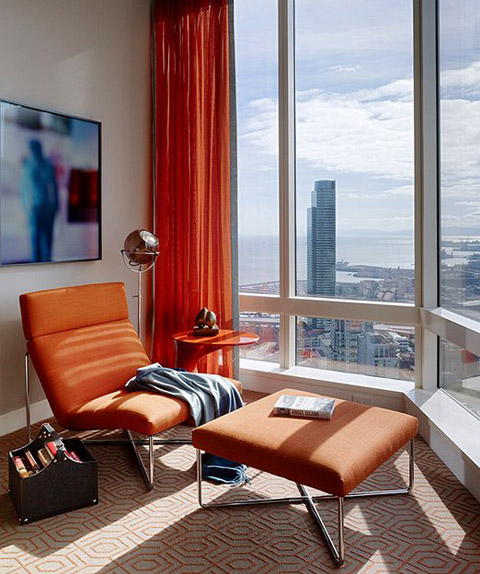 Millennium Tower in San Francisco has been voted by Worth magazine as one of the "Top 10 Residential Buildings in the World." Located in the "SoMa" or South of Market area of San Francisco, this vibrantly diverse neighborhood is also close to restaurants, theaters and sporting events.
Stylized pattern and texture are laid out like a carefully curated collection of exquisite furnishings, bold artwork and meshing patterns. As we enter the home, we are struck by the incredible views. The low profile sectional sofa is well chosen, allowing the view to take center stage. Graphic gray sheer drapery is added to soften the steel encased floor to ceiling windows and pops of apple green break up the subdued palette of grays.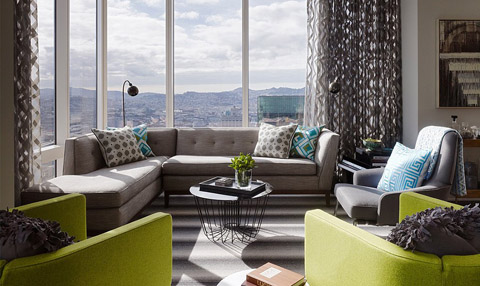 The master bedroom is sleek and a study in restrained color. Tangerine enameled tabletops flank the sleek walnut bed, and grays are pulled in to tone down the range of oranges used in this room.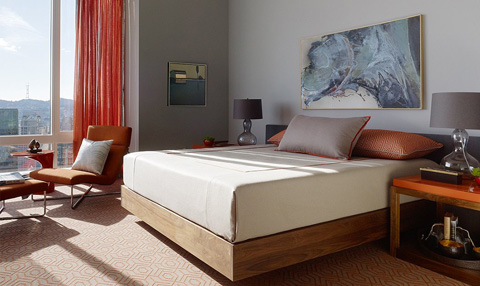 The kitchen is open and bright. Full height Calacatta backsplashes and white quartz countertops offer a sleek backdrop to the views of the SF skyline.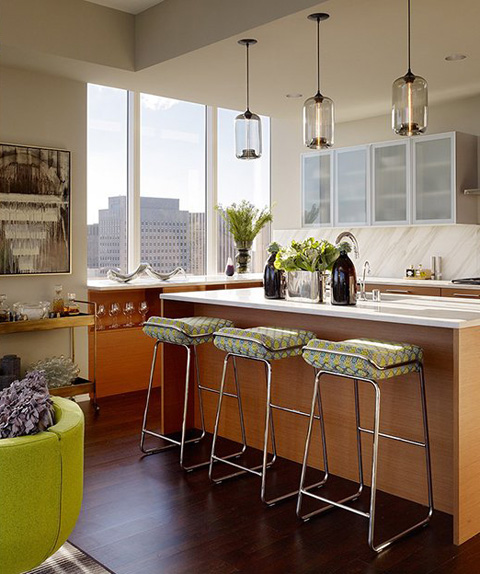 The formal living room is a study in symmetry. White tripod style floor lamps flank the textural sofa, while a pair of organically shaped coffee tables softens the square lines of the couch. A contemporary and highly stylized painting of a horse in motion pulls the texture and colors together seamlessly.
Jeffers Design Group has created a stunning home that is warm and elegant in the midst of this thriving urban metropolis.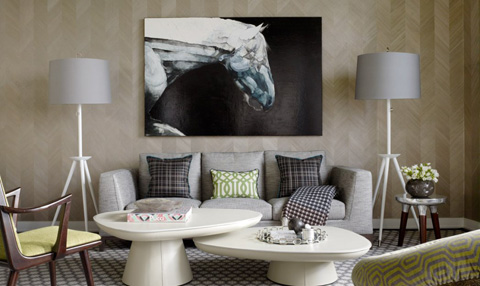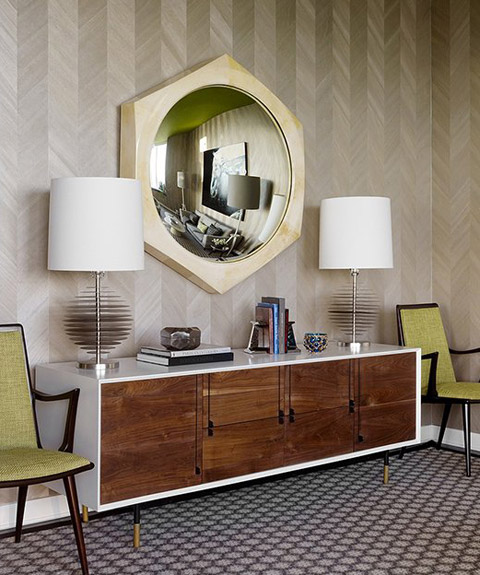 Architects: Jeffers Design Group
Photography courtesy of Jeffers Design Group.