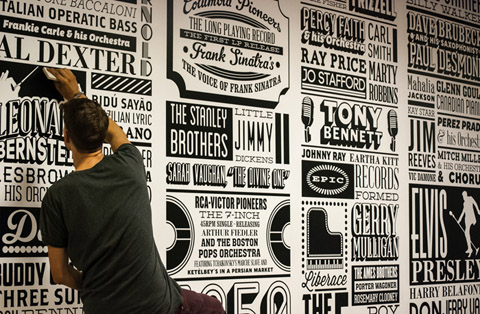 I always have found graphic design to be a fascinating form of creativity. It utilizes type, space and images to create a visual art piece and communicate non-verbal thoughts and images to the viewer. Sony Music headquarters in Derry, London, has taken the traditional wallpaper to another level. Designed by Alex Fowkes, this superbly constructed mural could cause a visitor to stop and gaze for hours. He has cleverly interconnected over 1,000 names of artists signed during the history of Sony with developments in technology including the video cassette, records and modern streaming devices.
Sony was originally Columbia records, which was started in 1887, and was listed as the "American Graphophone Company" . Columbia was the first company to sell recording and phonographs to the public.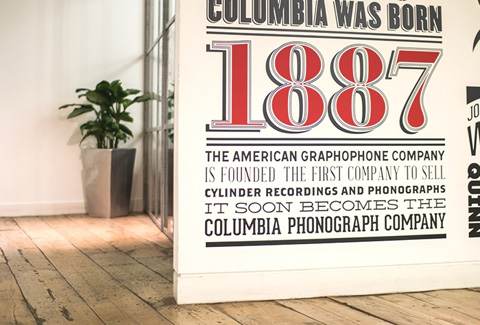 The history of the company is laid out in chronological form, with 54 sheets of wallpaper that covers almost 500 feet of vertical space. What is most fascinating to me is learning about the eclectic range of artists that Sony Records has signed over the past 127 years. Frank Sinatra, Kings of Leon, Harry Nilsson, Mac Davis and the Jonas Brothers are just a few of the names that reside together in this art piece.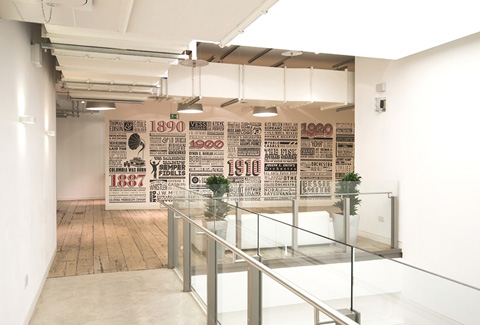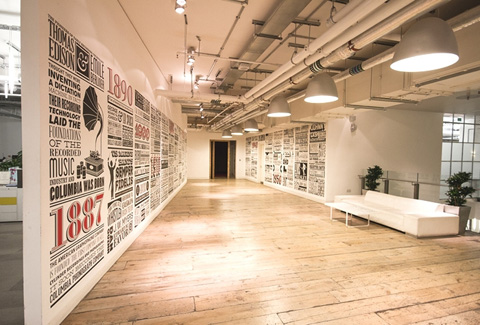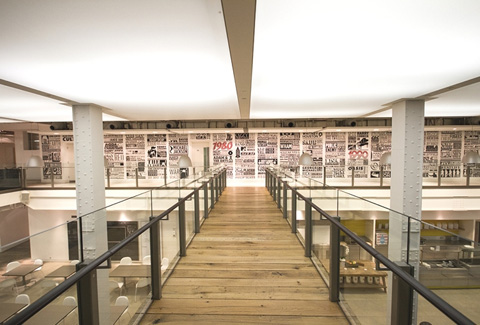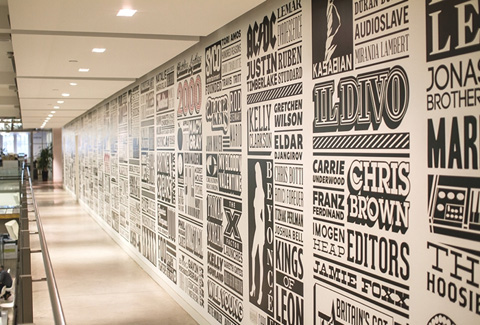 Alex Fowkes has successfully created a stunning display of graphic images that creates both a historical timeline and also a incredibly interesting architectural detail that draws us in to take a closer look.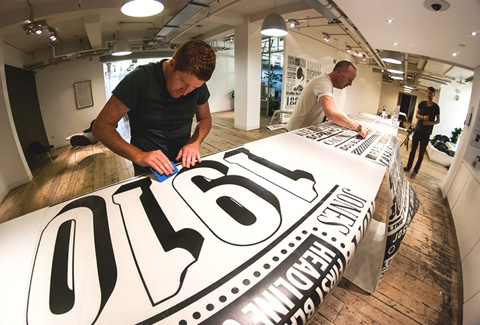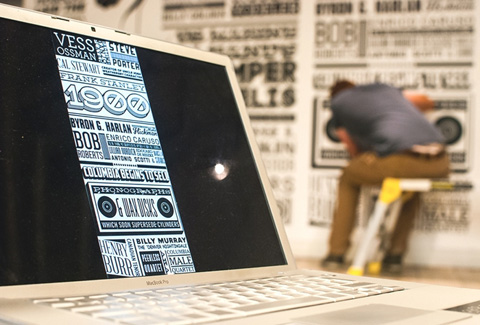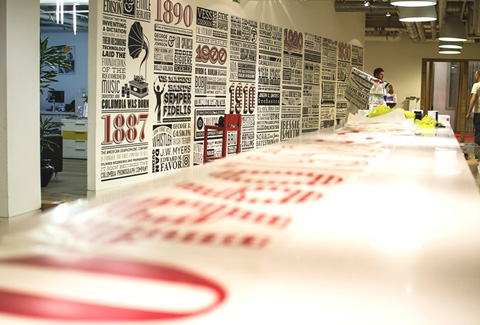 Design & Art Direction: Alex Fowkes
Photos & Video: Rob Antill
Music Production: Avenue Beech
Sony Music Timeline Microsite